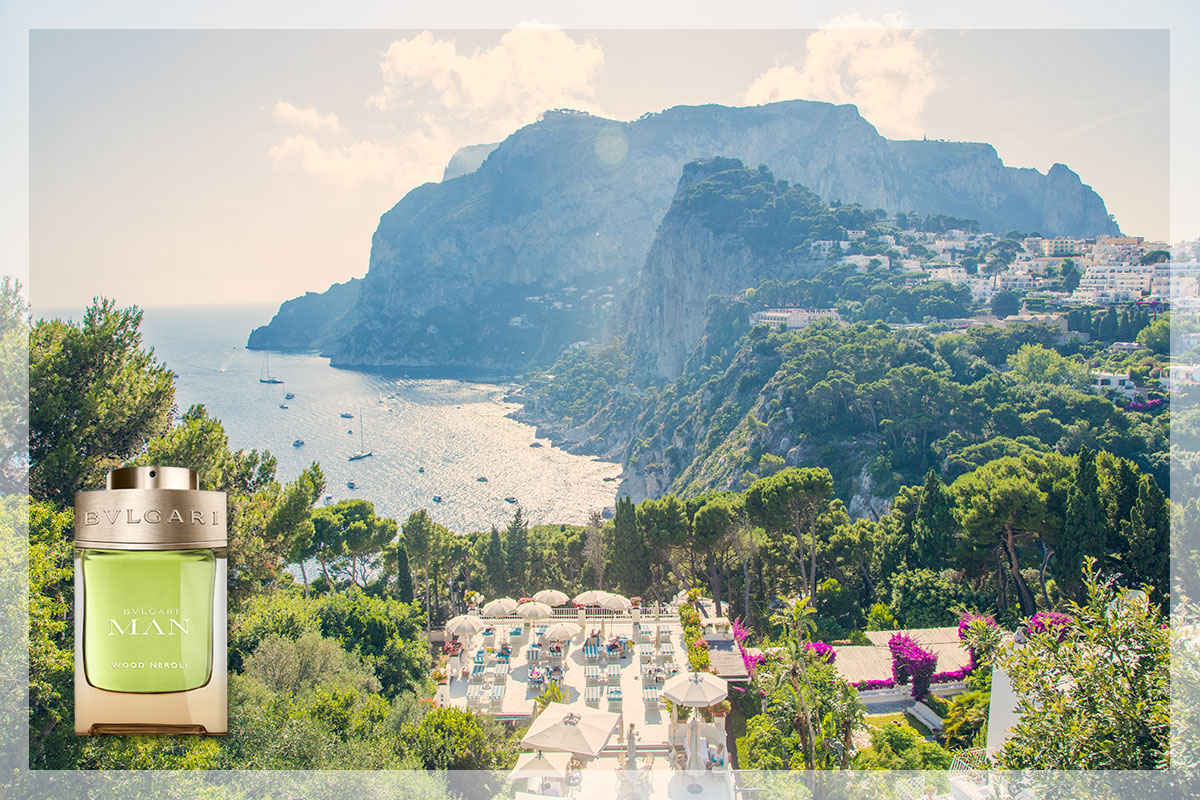 Gray Malin Talks About Italy and Bvlgari's Newest Fragrance
Man Wood Neroli, Bvlgari's latest men's eau de parfum, pays homage to the brand's love affair with Italy. Master Perfumer Alberto Morillas created the scent with bergamot, orange blossom, cedarwood, and musk accords in reference to a specific aspect of Italy framed by the coast. Bvlgari collaborated with photographer Gray Malin, who recently launched a photography book highlighting the country's coasts, to give more meaning to this continuous amore. Malin calls Wood Neroli: "Truly my love affair with Italy translated into photographs." We caught up with the photographer to learn about his photography and fragrance preferences.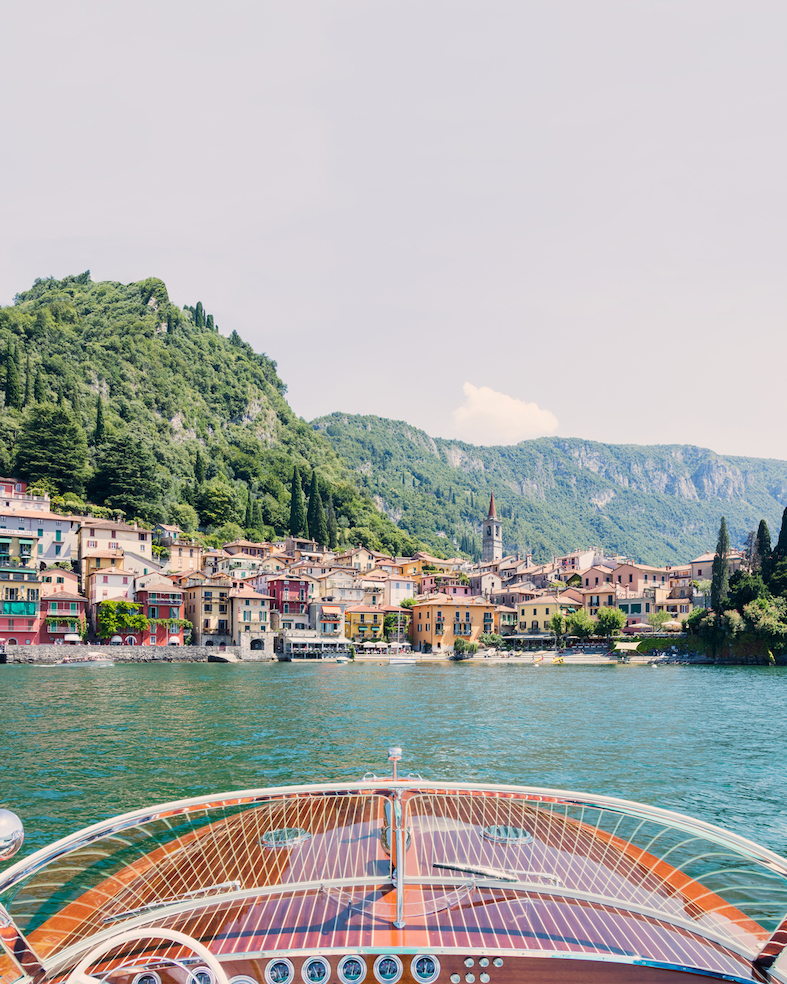 Varenna, Lake Como
Tell me a bit about how your Italian photo series originated. Were you always inspired by the country and its azure beach towns?
Since the first time I visite Italy in college, I've been enamored by a specific sense of the old-world charm and little luxuries that Italy, especially the historic beach towns, possess. I have shot Italy by boat, by helicopter from above, and by land, with a focus on my land-based photography in my book to capture the essence of La Dolce Vita lifestyle that exists in the nuances of the culture.
Bvlgari's eau de parfum is also inspired by Italy — was there any reason, in particular, you continue to be inspired by the region?
I am endlessly inspired by Italy. If I had a crystal ball, it would depict many more trips to visit, document, and experience Italy's charm the rest of my life. Man Wood Neroli has a fresh and energizing quality to it, it reminds me of sunny days spent along the Italian Coastal regions and complements my visual memory of time spent in Italy.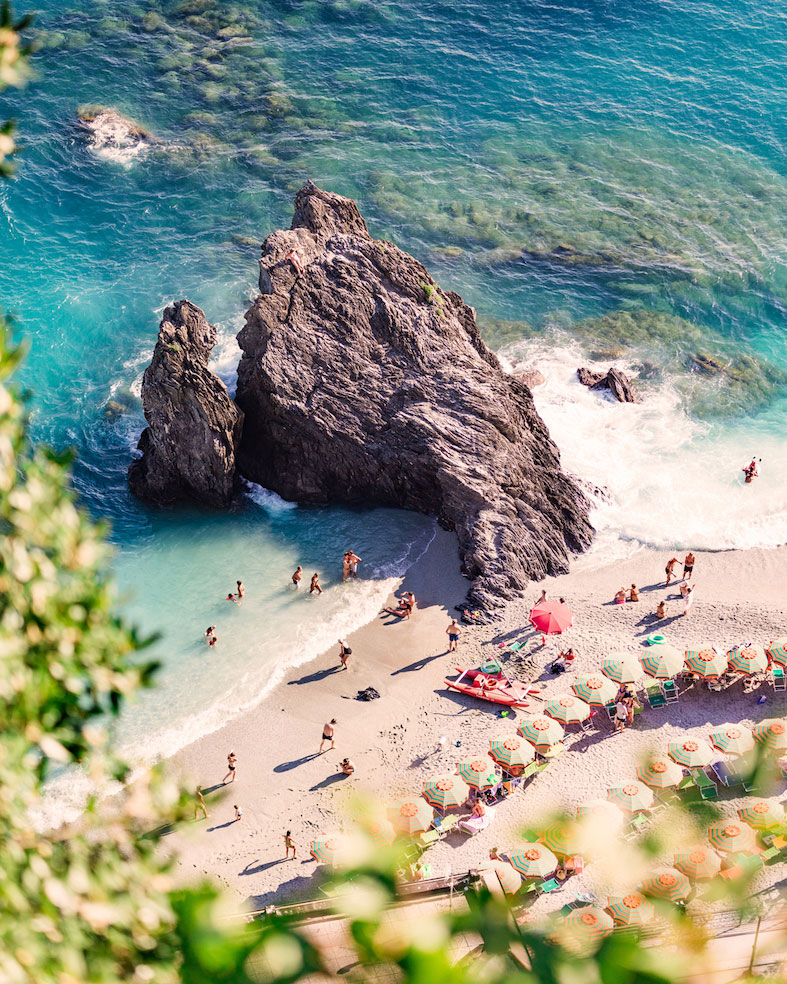 Eden Rock
How do you envision the actual scent? Does it remind you of any specific destination?
The scent reminds me of a hotel I stayed at in Ravello along the Amalfi Coast.  It's covered with lush lemon trees. The entire property has a fresh, vibrant citrus scent.
Both photography and perfumery highly rely on our senses — how does a sensory existence enrich our lives?
My photography transports you from one place to another and a certain scent had the same effect. Life is full of visual experiences and from my own experience, people want to be transported to Italy as often as possible.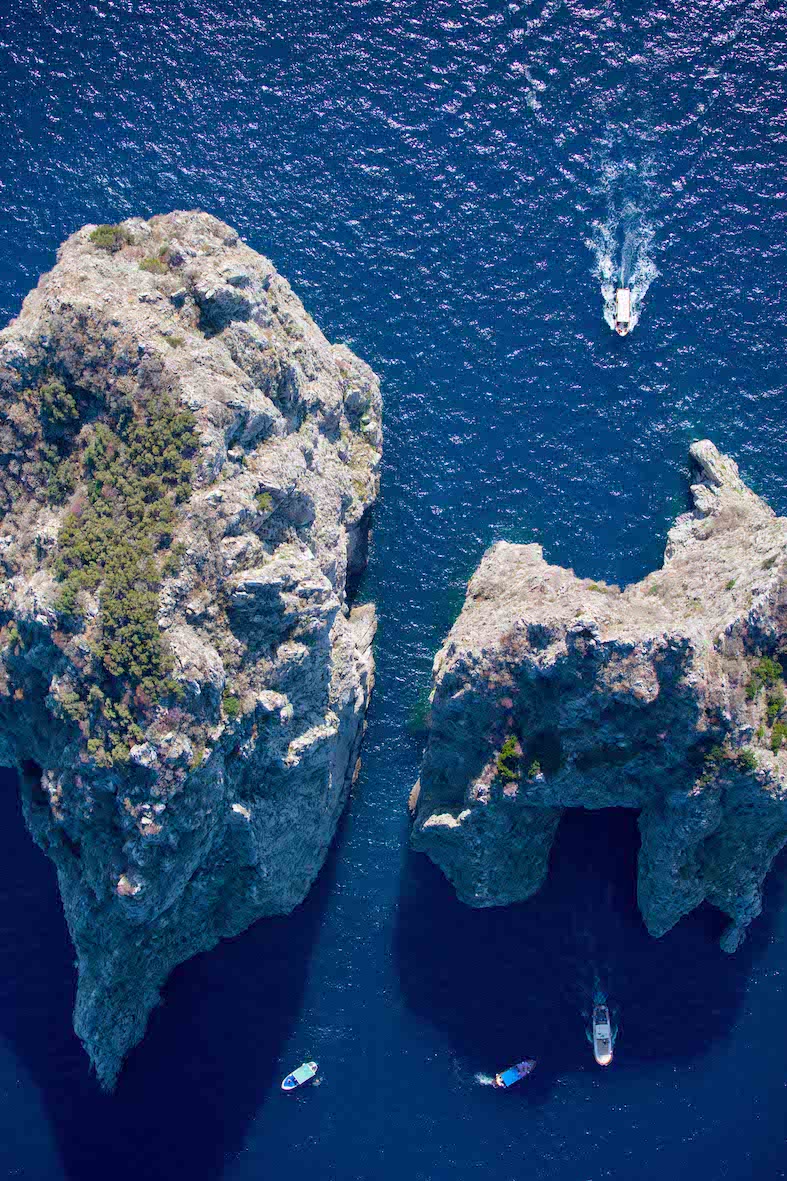 Faraglioni from above
How do you choose your photo locations?
It all begins with an authentic interest in the location follow by months, if not years, of research to observe the landscape accurately. I also like to listen to my audience and hear where they would like me to photograph — I enjoy direct feedback and critique.
What is one of your favorite things about your work?
My favorite thing about my work is that it is extremely authentic and deeply rooted in who I am as a human being. I love to connect with people, I love to travel, and I love to feel joy, and these are some qualities my work evokes for anyone who experiences it.
If you could go back to your Italian photo series and book, would you do anything differently? Is there anything that you have wanted to include but ultimately edited out?
Italy is my fourth book and as a creative, editing is often very difficult. With every book, there are spreads that have to be cut to fit the page count and it is unfortunate. For Italy, I am very proud of what I accomplished in a 144-page book and I really do not have any regrets.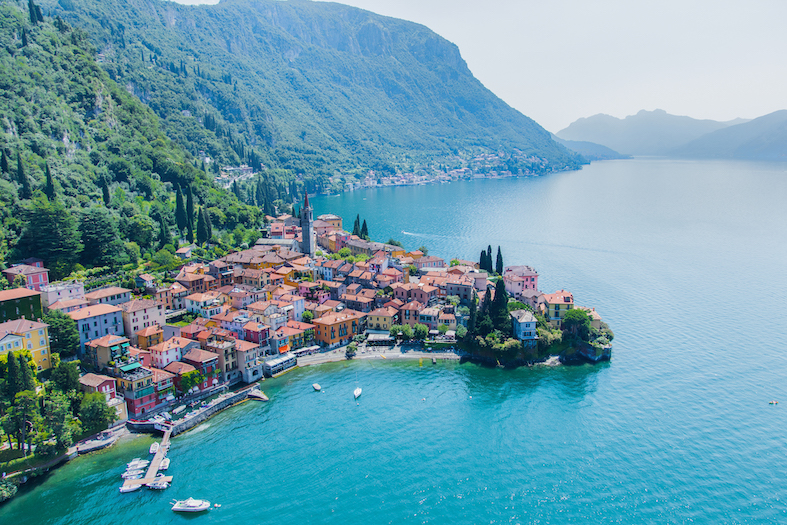 Varenna, Lake Como