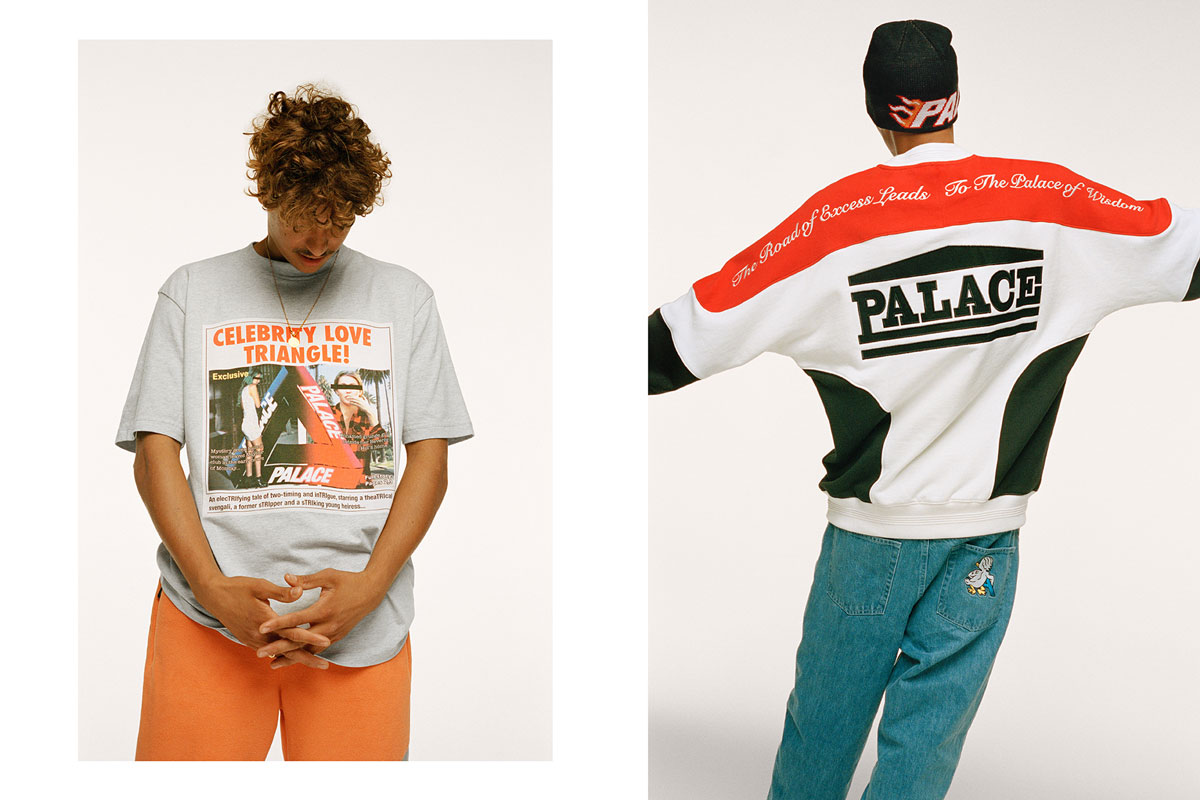 The Palace Winter '19 Collection is a Graphic Explosion
Color and prints dominate Palace's upcoming Winter 2019 collection, which was revealed on Instagram yesterday. The UK-based skate brand, known for its playful and dynamic street apparel, really went into overdrive with an expansive visual-heavy range with a number of graphic embellishments ranging from editorial prints to retro-style cartoons.
A grey t-shirt bearing a National Enquirer tabloid-inspired graphic is a clear highlight, while a similar newspaper-like pattern is a more subdued interpretation of the periodical theme. A primary-color blocked coat, an all-over logo print fleece, and oversized knit hooded sweater all are perfect options for statement outerwear, while a silver lamé football jersey and selection of reflective camouflage pants are a nod to Y2K aesthetics. Additionally, tamer options are available — a pair of classic flannel shirts are best suited as layering pieces to anchor some of the flashier looks.
The Palace Winter '19 collection launches in select stores and online on October 4.