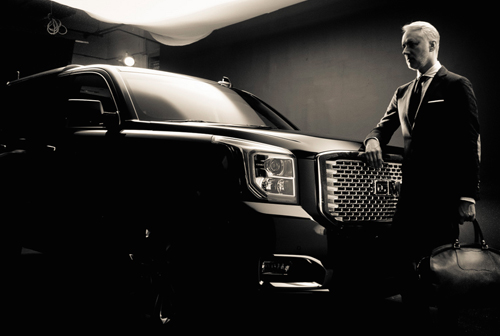 GMC Ventures into Fashion with Michael Bastian
Video: GMC.
"A well put together man is said to be…sharp."
So states Detroit-based car manufacturer GMC as it looks to update and drive into the first New York Fashion Week Men's in crisp, precise style. Launching this week in collaboration with American menswear designer Michael Bastian, GMC's latest addition to their Precision campaign—the car manufacturer's first foray into the world of high fashion—highlights the complete lineup of the ever-popular Denali sub-brand that supplements its greater collection. To do this, Bastian, who agreed to the project for the exciting opportunity to mix high-luxury brands with automotive culture, delves deep into what makes an American man "sharp" in a new short-film, "The Sharp American," which supplements the just-released TV spot. Directed by the acclaimed Arnaud Boutin, the film features perspectives from Bastian, along with photographer Michael Avedon, and musician Twin Shadow, on how to create an American man that stands out using the precision of their craft. "As we put the finishing touches on our upcoming Spring 2016 runway show at the first dedicated New York Men's Week," Bastian states, "GMC gave us an invaluable perspective on how a premium brand outside of fashion explores cut, detail, and precision."
"The Sharp American" will premiere during New York Fashion Week Men's.