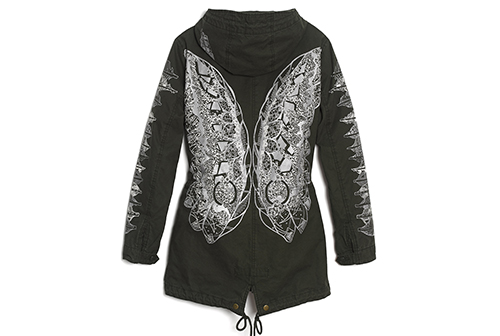 Gap Taps Street Artists for Latest (RED) Release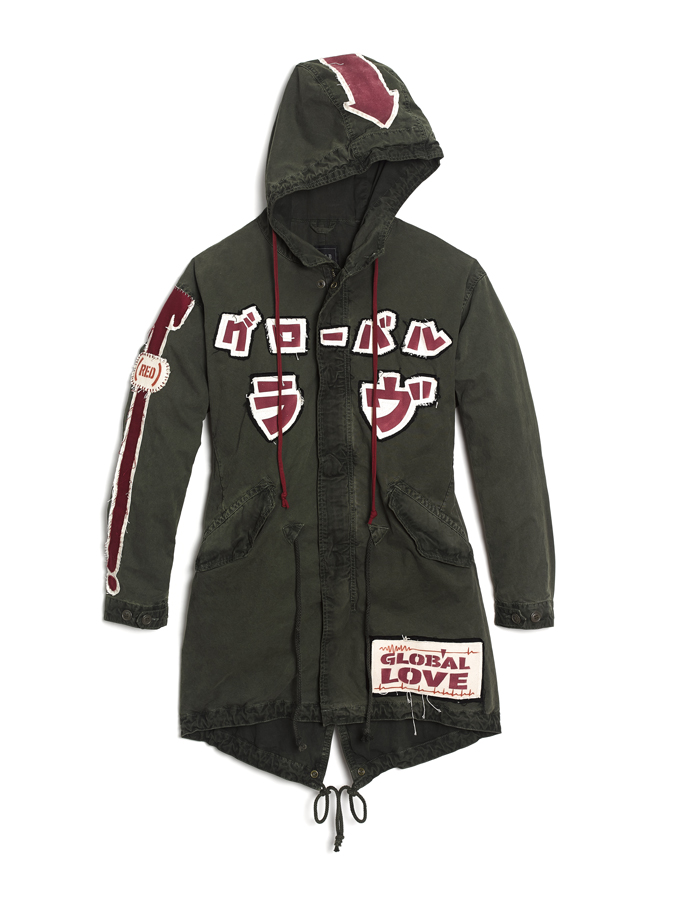 Image: Gap.
Gap extends its longterm partnership with AIDS organization (RED) in a new range of utility coats designed for the charity's 10th anniversary. Aiming to support World AIDS day on December 1, the clothier taps international street artists to utilize the jackets as their individualized canvas, crafting personal responses to the health crisis and their own visual reaction to the ongoing fight against the threat. From such visionaries as Olek, a Polish-born activist specializing in crochet, to Shiro, a Japanese graffiti artist, the pieces transverse the norm to inherit a space of interpretive structure. While one jacket includes pop-art femininity, from artist AIKO, another, from Kelsey Montague, is an embroidered medium that reinvents geographical patterns, each piece a varying medium to suit the artist's eye. Together, the line bridges the divide between a quality wardrobe and effective design that echoes a vocal crisis response. All six jackets support the global fund for (RED) and the fight to bring HIV/AIDS support to the world's suffering countries, following in a long line of Gap's more moral offerings and building on a partnership 10 years in the making.
The Gap (RED) utility jackets will be available on November 28, 2016.