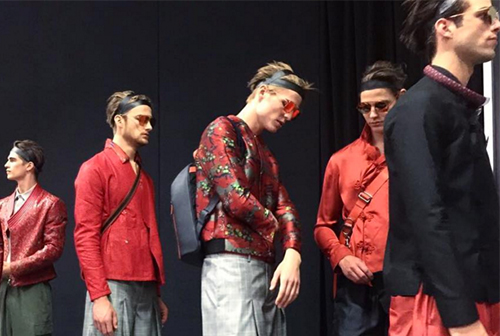 From Our View – Milan Fashion Week Spring/Summer 2018
An exclusive front row invitation.
With so many runways on the roster, June's fashion schedule can be just a tad bit daunting. That is why we put together this invite-only rundown of the very best from Milan Fashion Week. Let EH be your eyes so you can focus on those exclusive after-hours parties instead.
Fendi
Giving a quirky touch to old-fashioned suits and ties, Fendi's Spring/Summer 2018 collection redefined corporate wardrobes with oversized outerwear, soft pastel colors, and signature double-F logo prints.
No. 21
For No. 21, a playful contrast of soft and bold tones dominated its latest runway collection, drawing inspiration from freedom and escapism for its casual wardrobe staples.
Damir Doma
Layered outfits, oversized bomber jackets, and monochromatic striped pants were all part of Damir Doma's new line. The brand opted for a colorful streetwear series infused with character and attitude.
Salvatore Ferragamo
Capturing the elegance of the sun-kissed Italian Riviera, Salvatore Ferragamo showcased an exquisite Spring/Summer 2018 collection in Milan with a riveting mix of minimal, laid-back pieces and elegant leather jackets.
Emporio Armani
Japan—that was the inspiration behind Emporio Armani's Spring/Summer 2018 collection. Besides highlighting a series of quilted Kimono suits and sophisticated headbands of red, gold, and black, the runway show also saw a cameo by singer-songwriter Shawn Mendes, who stars in the brand's watch campaign.
Follow ESSENTIAL HOMME on Instagram at @EssentialHomme.