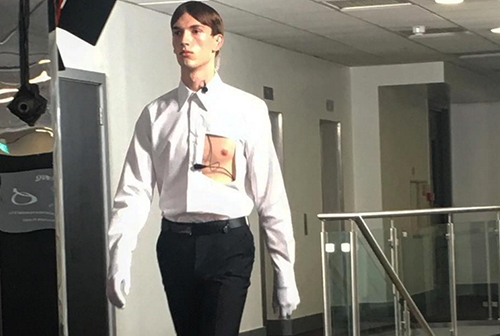 From Our View – London Fashion Week Men's Spring/Summer 2018
An exclusive front row invitation.
From the flashing paparazzi to the glittering Thames, the British capital is truly having a moment this London Fashion Week Men's. Of course, with so many runways on the roster and eyes to catch, the schedule can be just a tad bit daunting. That is why we put together this invite-only rundown of the very best from the week. Let EH be your eyes so you can focus on those exclusive after-hours parties instead.
Xander Zhou
Xander Zhou leaves little to the imagination with updated workwear attire—an office ensemble that plays with masculinity and over-extended proportions.
Liam Hodges
Things got wild at Liam Hodges' runway, showcasing unhinged silhouettes and relaxed fits alongside a surprising collab with côte&ciel, completed by a monstrous, overly-sized bear.
Topman Design
Topman Design's striped and graphic offering follows both an iconic British color palette deepend into a too-cool-for-school aura. High crops and even taller socks elongate and draw the eye across the entire look.
Bodybound
A dangerous balance between playful and utilitarian severity, Bodybound toys with the relationship between material, cuts, and exposure with light draping against flesh-baring wear.
Edward Crutchley
Taking a step back into British history, Edward Crutchley reinstated a medieval uprising with a curious presentation of excessive material that pushed and pulled at commonplace design conventions.
Berthold
Daring to be different through its inventive use of color, Berthold proved that to open fashion week, all it takes are some sandals, geometric patterns, and trailing textiles.
Follow ESSENTIAL HOMME on Instagram at @EssentialHomme.