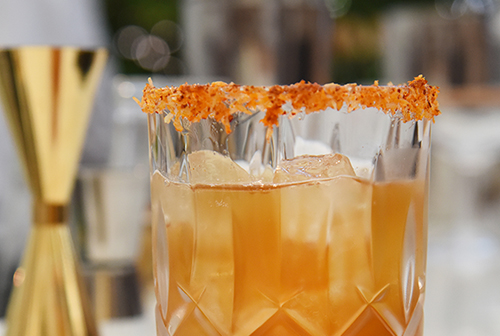 It's Been a Long Week: Humo Latino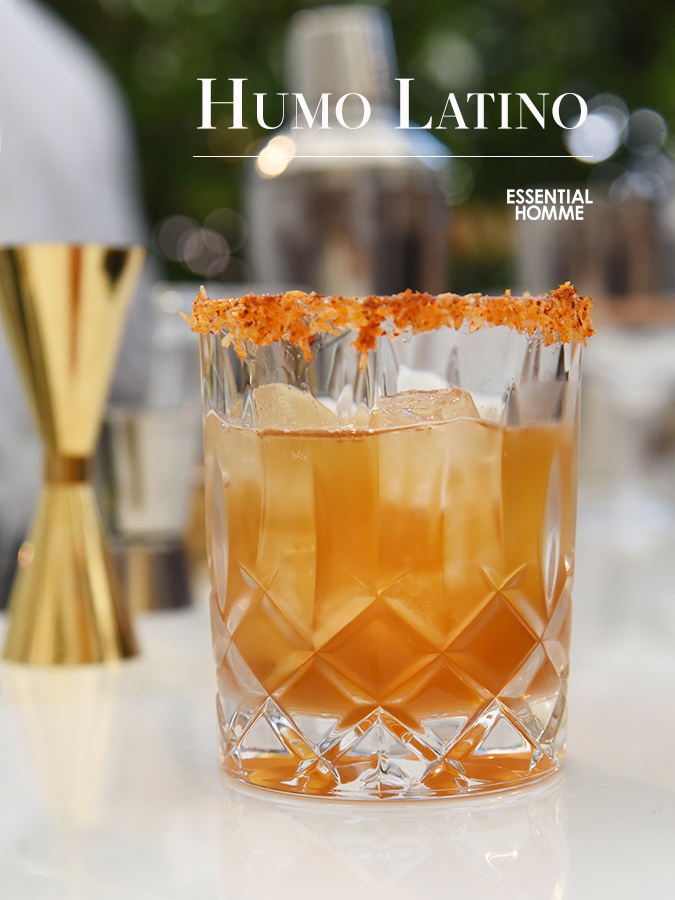 Image: ESSENTIAL HOMME, Lavazza.
As true believers of the work hard, play hard mantra, we present you with It's Been a Long Week, a weekly column aimed at awarding some liquid appreciation to you for just being yourself, dammit. Make a glass or two on us, you deserve it.
WHAT
Serve up a win at this year's Roland Garros French Open with Lavazza's Humo Latino. Equal parts smoky and energizing, this wide-awake concoction will see to those grand slam wins with all the pinky-up flair the occasion demands.
HOW
Ingredients:
2.5 parts Mezcal
2 parts Lavazza cold brew coffee
1 part Orgeat syrup
3 zests Bitter grapefruit
Handful shredded coconut
1 Tbsp. Espelette chili pepper powder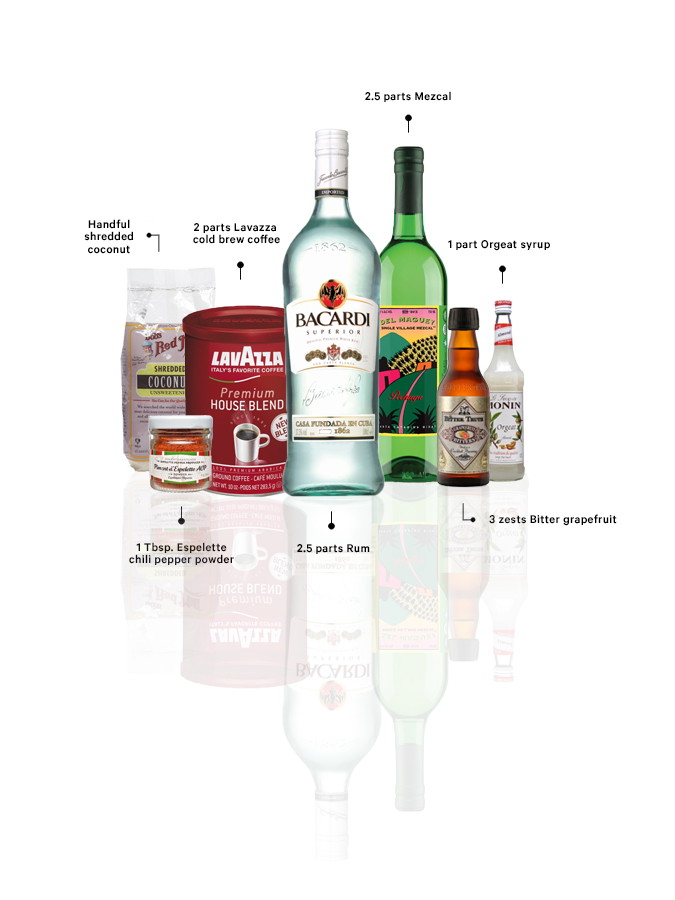 Image: ESSENTIAL HOMME, Bacardi, Del Maguey, Lavazza, the Bitter Truth, Le Sirop de Monin, Bob's Red Mill, and Vincent Darritchon.
THEN
To prepare the mixture, mix the shredded coconut and the Espelette chili pepper powder in a small plate. Then, in a separate plate, pour the orgeat syrup and soak the edge of an Old-Fashioned glass. Dip the wet brim into the coconut-chili mixture, ensuring there is a homogeneous contour. Set aside. After, in a shaker filled with ice cubes, mix all the ingredients using a bar spoon. Filter with a strainer and pour into the Old-Fashioned glass. Decorate with a grapefruit zest.