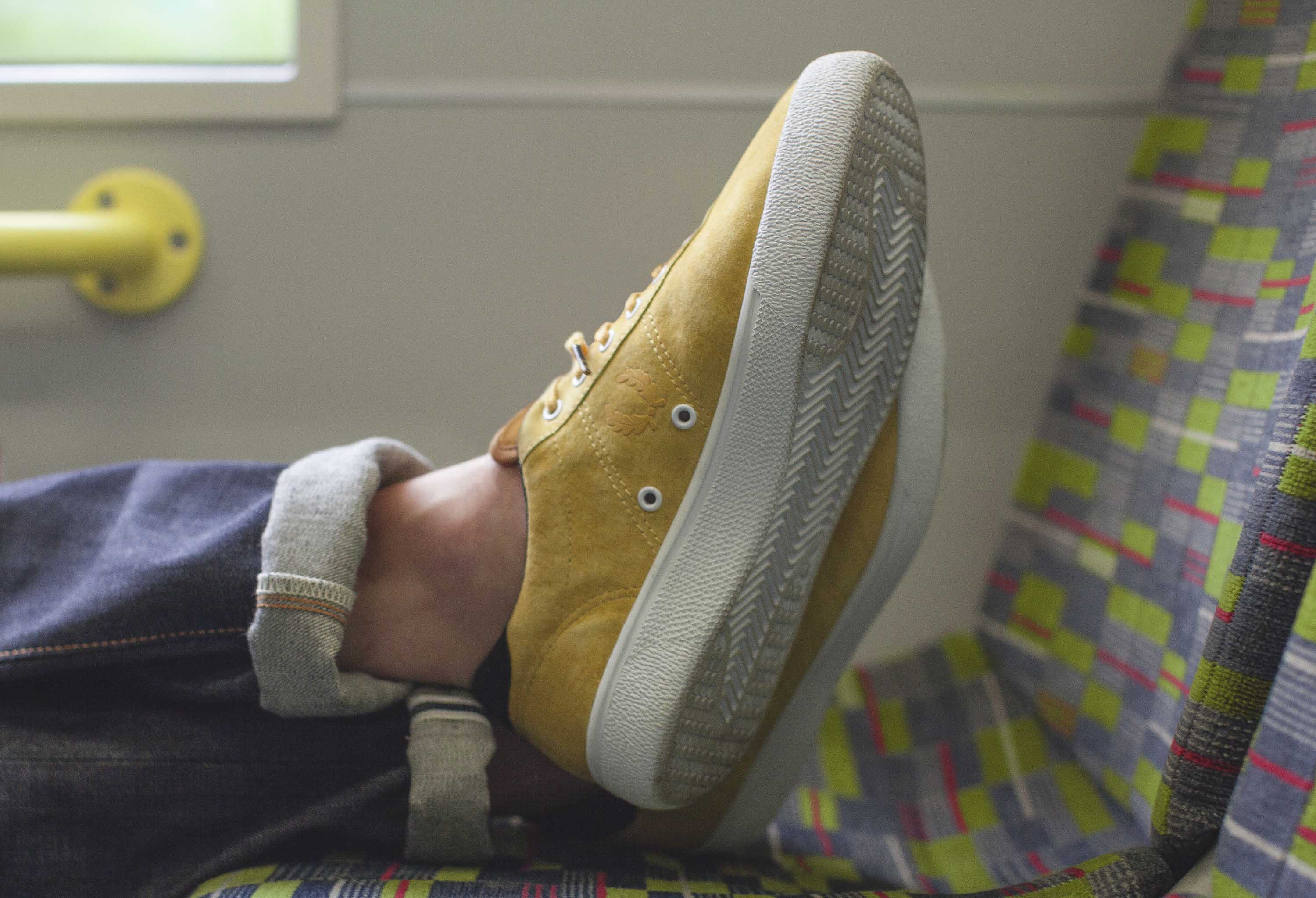 Fred Perry Reissues 1934 Blank Canvas Style in 5 New Lives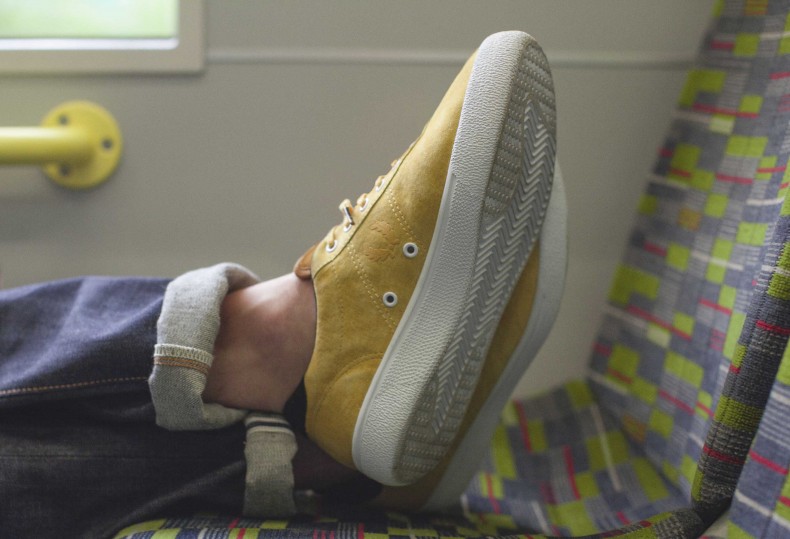 Image: Fred Perry.
Wimbledon 2014 marks the 80th anniversary of tennis champion Fred Perry's first title win. In celebration, the British legend's namesake brand has partnered with five global independent brands to produce brand new versions of the iconic 1934 Fred Perry archive shoe. Founded in the late 1940's, Fred Perry's Laurel Wreath logo and pique shirts have since become a symbol of well-made athletic-inspired clothing, and the brand has collaborated with everyone from Raf Simons to Amy Winehouse. For the new collection Oi Polloi, Foot Patrol, Hanon, Firmament, and Bodega were invited to rework the classic shoe in a different image, exploring the contemporary design of each's aesthetic,  but still retaining Fred Perry's ethos (and logo) at heart.
1. Fred Perry x Oi Polloi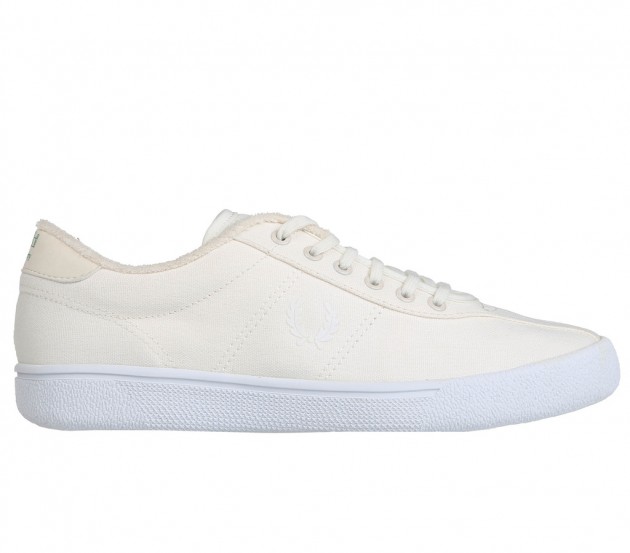 Image: Fred Perry.
$110, Clean and understated. Cream colored upper and logo with white laces and subtle white stripe detailing.
2. Fred Perry x Foot Patrol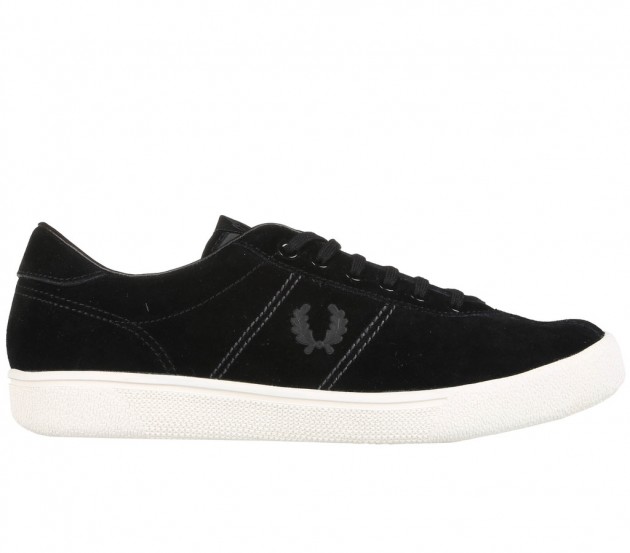 Image: Fred Perry.
$145, Classic subtlety. Black upper with dark grey logo and tongue, white outsoles.
3. Fred Perry x Hanon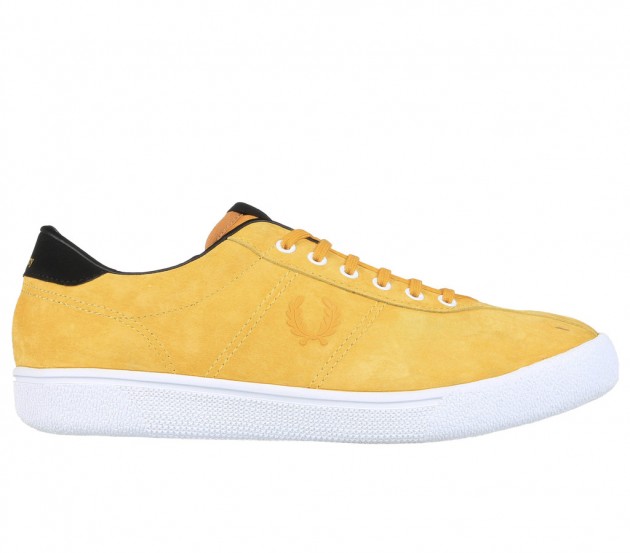 Image: Fred Perry.
$160, If you're feeling bold. Textured yellow upper and logo contrast with the white outsole and eyelets.
4. Fred Perry x Firmament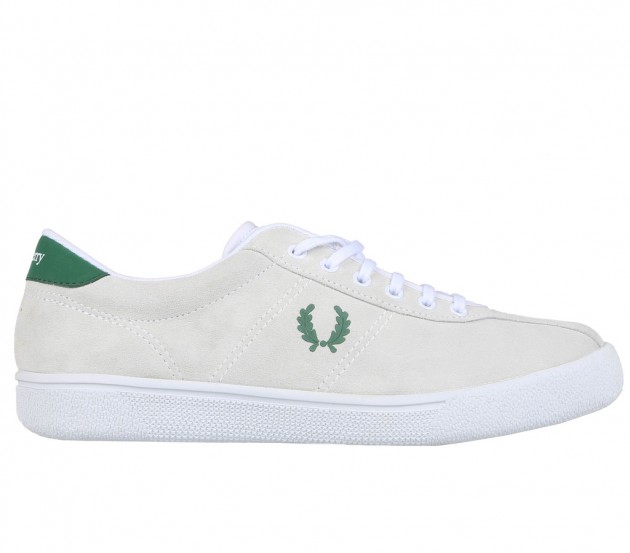 Image: Fred Perry.
$135, Just a pop of color. Gray upper with green logo and heel, white outsoles.
5.  Fred Perry x Bodega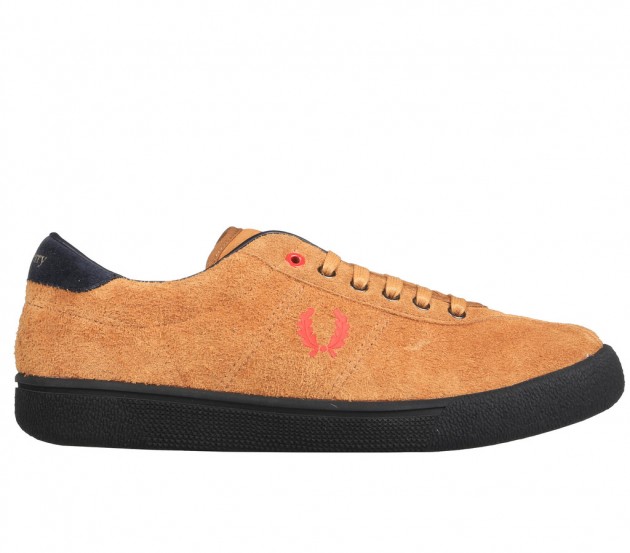 Image: Fred Perry.
$145, For the classy dresser. Brown upper with red logo and black outsoles.
The Fred Perry Blank Canvas Reissue 1934 Footwear Collection is available now online. Fortunately, you don't need to be a tennis star to sport these.