Go Behind the Scenes of FRAME x Ben Gorham's Capsule Collection
[slider_pro id="112″]
Images: FRAME x Ben Gorham.
Heritage denim purveyor FRAME has made a name for itself in straddling two distinct realms—American-made product and a European sense of style. Reworking this best-of-both-worlds mentality into a more condensed and refocused vision, the young brand partners with aromatic savant Ben Gorham, of Byredo fame, to bring his first ever ready-to-wear collection to life. A startling metamorphosis, Gorham's vein of simple composition and quality details attempts a bold translation from stoppered bottle to runway catwalk in this adamant, manifest destiny release. Bearing a not-so-subtle moniker—"Away From His Hands," a wink at its creator's ravenous take-it-and-run-wild fanbase—the line is functionally evolved, a rodeo-ready ethos grounded in a reticent youth's mentality.
Tapping Peruvian-born artist and "Round Whippin'" crooner A.CHAL to lend his ethereal image to the campaign, the Torstensson-lensed prints inherit a similar dissonant space as its artists' multi-genre, spillover style. The pieces, western in execution with just a hint of Byredo's memorial nostalgia, cherry-pick the best of the American subculture—reworked cattle branding symbols, bull-riding methodology, solitary seclusion—to transpire cowboy influences into cleverly distressed patchwork denim, aged leather vests, and tees drenched in a hardened vintage.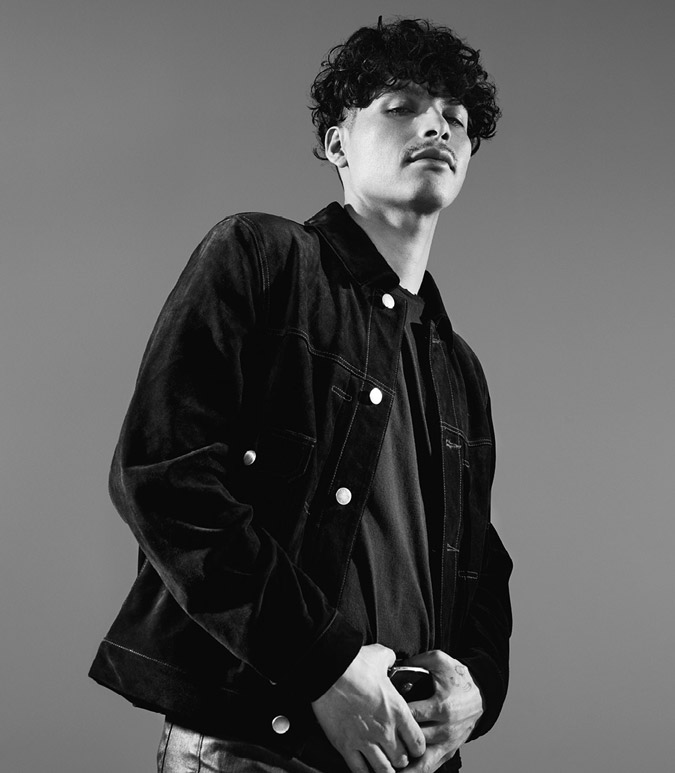 Image: FRAME x Ben Gorham.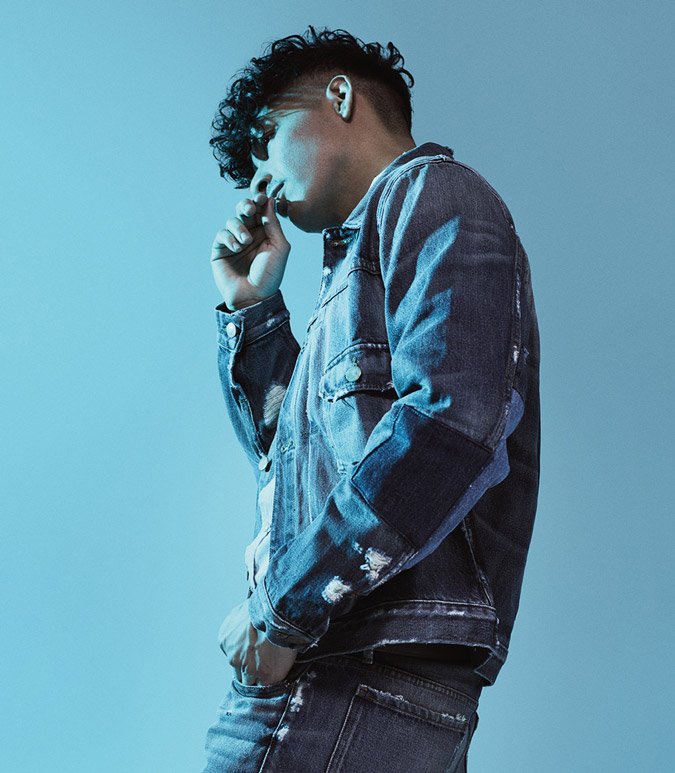 Image: FRAME x Ben Gorham.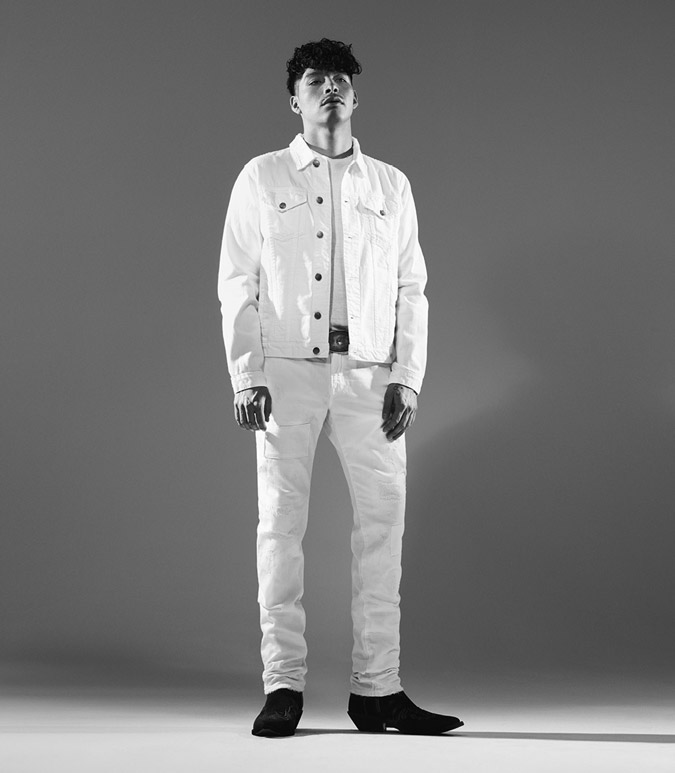 Image: FRAME x Ben Gorham.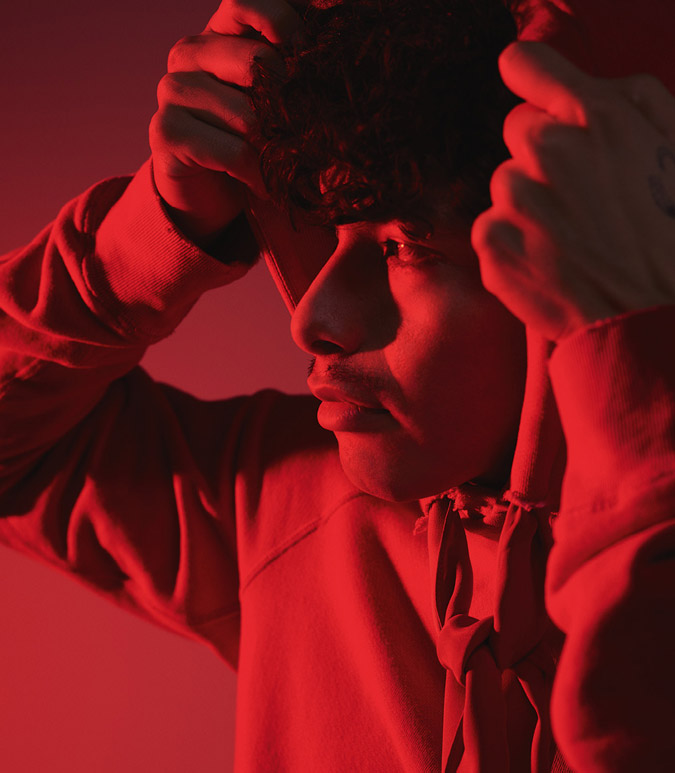 Image: FRAME x Ben Gorham.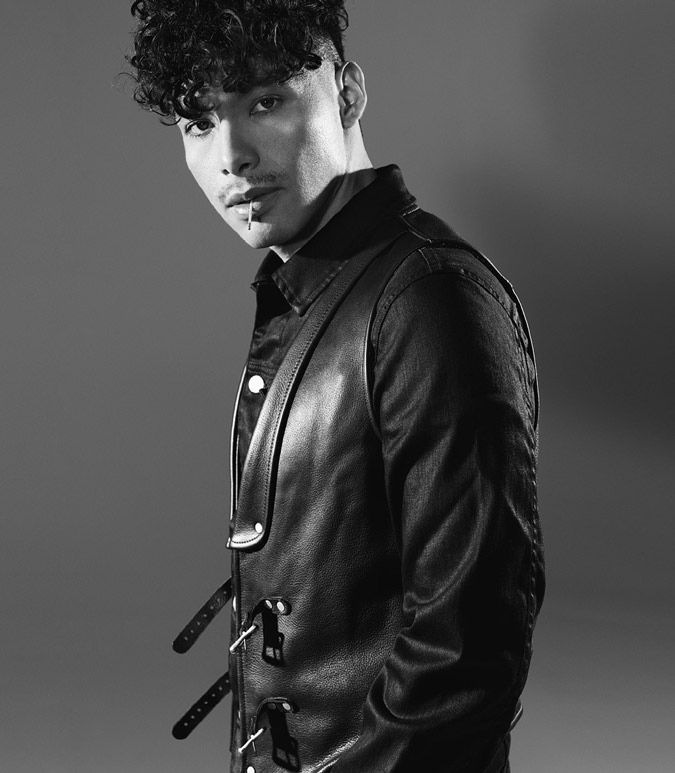 Image: FRAME x Ben Gorham.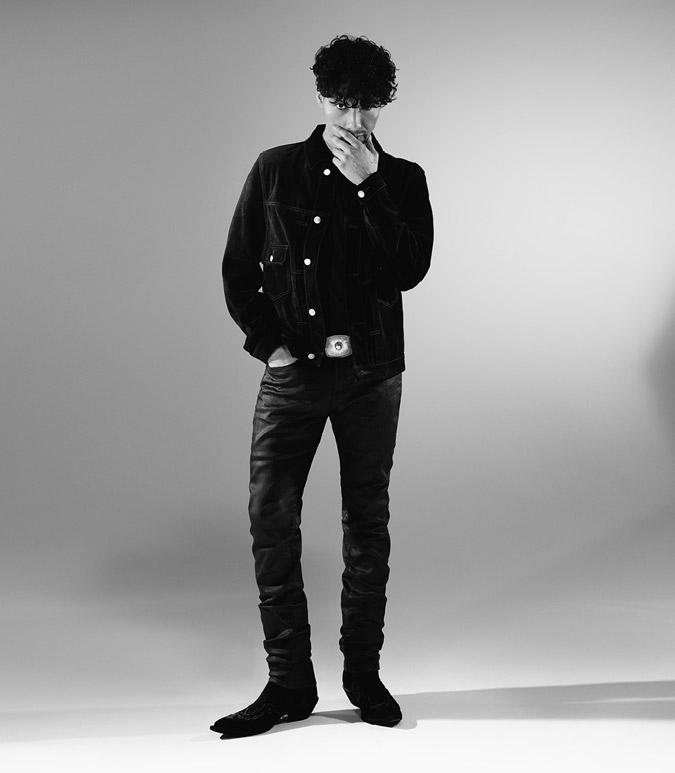 Image: FRAME x Ben Gorham.