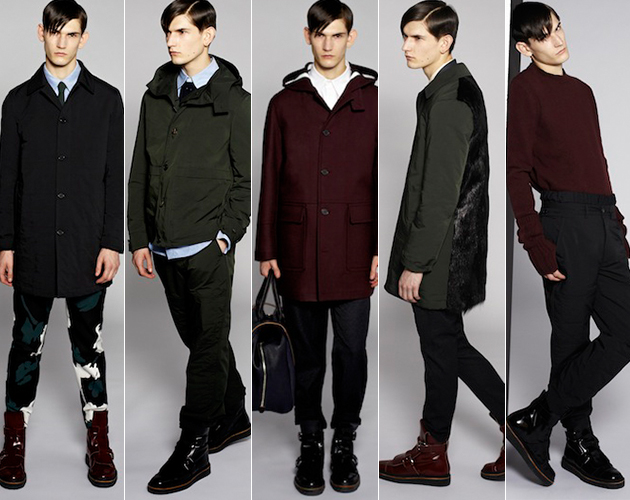 Favorite Five: Marni Men's Fall 2013 Menswear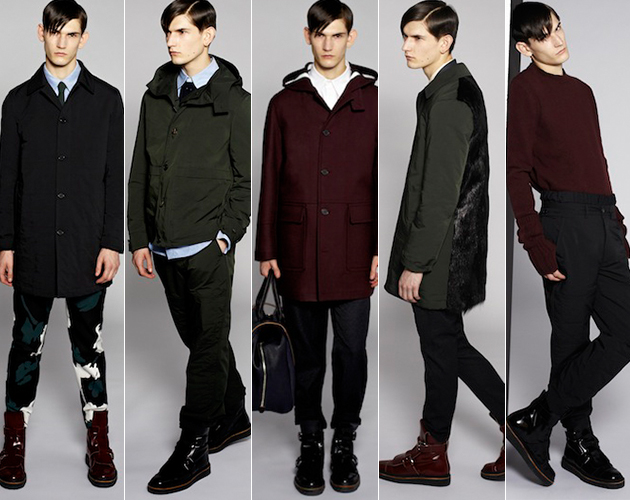 "Convention and rebellion. Classicism and subversion. The Marni Men's collection draws its energy from the extremes of the 1970s. Elements of the decade are isolated, filtered and re-imagined: the result is a strong neat line full of tension."
Normally, hair is not something we'd want anywhere near our backs. Marni's vision of it, with weasel, mitigates our fears.

Surplus army green, nylon mixed with school boy innocence.

Texture and structure.

Bleach splotched, blown-up floral pants are this season's Marni signature piece.

High waisted mixing of fabrics. Also, tucking no belt. Done right.