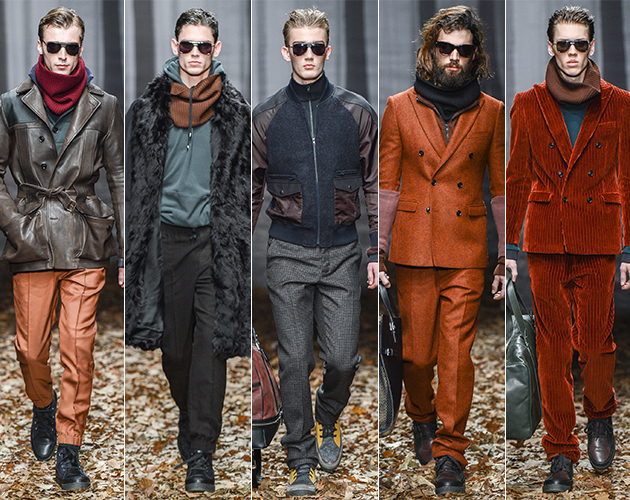 Favorite Five: Trussardi Fall 2013 Menswear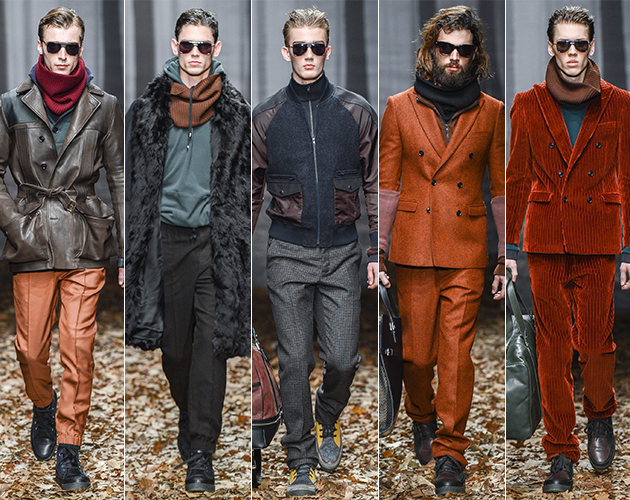 "A carpet of leaves: a forest or perhaps the garden of a country manor. The asphalt jungle is distant, as are its hustle and bustle, clamor, and unrelenting distractions. The time has come to stop and pause, think, and get back in touch with nature: introspection en plein air. The wardrobe follows the willful, sophisticated Trussardi man from the city to the great outdoors, evolving along the way and becoming even more luxurious and authentic. For the Fall Winter 2013-14 collection, Umit Benan was inspired by Nicola Trussardi, the visionary entrepreneur who, heedless of the rules, transformed the family business into a major player on the international luxury market. Nicola was dynamic, charismatic, and adventuresome. Umit removes Nicola from the context of his professional life to give him a private moment of relaxation alone, far from everything. Travel – a topical theme of the Trussardi aesthetic and iconography – allows man to rediscover nature face to face, without intruders. The result is a celebration of individuality and independence: rugged and robust luxury, where beauty embraces high performance."
A wide corduroy, double breasted suit in russet. Perfect for owning the woods.

The plum detail on the sleeves.

The bomber brings the texture, and actually, so does the print on the pants.

An example of how a guy should wear fur in the countryside

The jacket is both retro (belted) and modern (color blocked). Muted colors add depth.
Related: A New Scent from Trussardi: My Land