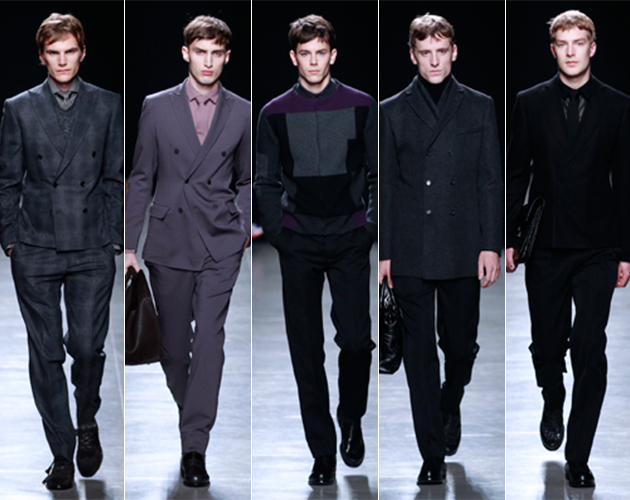 Favorite Five: Bottega Veneta Fall 2013 Menswear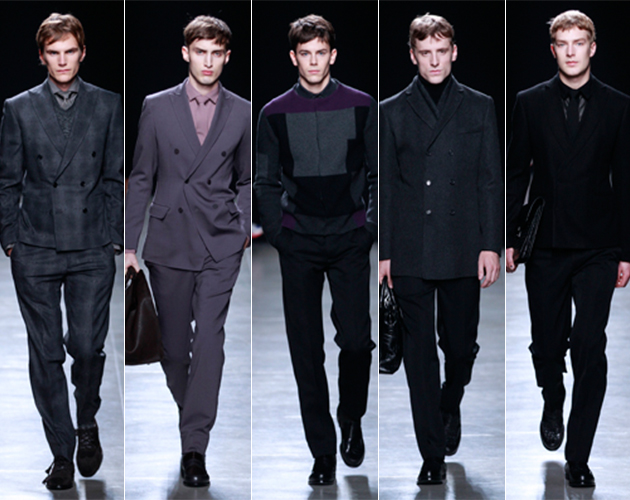 "Every piece in the collection, regardless of silhouette or inspiration, is treated with a meticulousness usually reserved for tailored clothing. Sportswear shapes such as parkas and paddock jackets are reconceived with the formal rigor of suits, constructed of suiting fabrics and paired with gilets and dress shirts. Sharply tailored flannel suits and jackets of mixed materials are worn with tone-on-tone patterned shirts and patterned ties."
Formal that only peaks at the  profound depths within.

Austere and razor sharp lines

A zip so fine it's practically hidden. Shapes redolent of an abstract city skyline at dusk.

Plum is the new grey.

A perfect cloudy, ashen mood from neckline to dorsal, thanks to the layering of pattern over texture, paired with the sock loving gillie shoe.
Related: Bottega Veneta Spring 2013 Menswear