Fall 2012 Backstage: Three Questions with Michael Bastian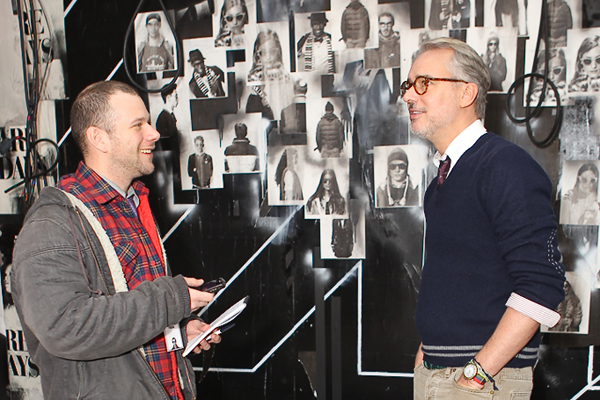 Essential listening for fans of acclaimed designer Michael Bastian's collection for Gant this season is English Beat. "Mirror in the Bathroom," he says to us decisively, "That song is the beginning and the end of Mod." Wait…Mod? Gant? And prep-God Michael Bastian? Yes and don't you forget it. For Fall/Winter 2012, Bastian pushes the boundaries of his work for Gant in ways yet unheard by giving his fans a peek back into his own life as a college student in mid-80's Boston. It was preppy heaven as you can imagine but back then, Bastian found himself running with a bit more unusual crowd. Few people knew who they were but they called themselves Mod and left an impression on the designer that he's been waiting to channel. The result is Bastian's most personal and Gant's most edgy collection to date.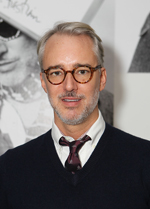 Essential Homme: How were you introduced to mod in the 80's?
Michael Bastian: I had this really good friend I met during our first week at school in the dorms. She was from LA and was kinda this hardcore Mod girl, before anyone even knew was Mod was. She was at this very preppy college but had half her hair shaved off and was wearing these crazy checkered sunglasses and of course I became really good friends with her. She kinda pulled me into this mod world which is very close to preppy in its own way. There were mods and rockers in those days and the mods were the ones who were always dressed up, had a tie and loved tailoring. They listened to English Beat and the Specials. It was a real moment. She and I are still friends but she's like a mom with kids now and is totally in denial about that whole part of her life but I'm not letting her off the hook!
EH: Especially not with this collection! So, how did you mix prep and mod in this collection?
MB: I think of a little button down shirt or the album cover to Quadophrenia [by the Who] which has this big army parka over very preppy elements. The way we decided to mix them was to design the collection we wanted, and then when it came to styling to throw it all into the blender. A lot is in the accessories like this crazy black scarf with piano keys. It's also in the colors. I rarely work in black but we had to tackle that for a mod direction and it was really fun to have that challenge.
EH: Why Mod now?
MB: When we started the collection I was listening to all the music I used to listen to back then and it just feels so fresh again. I even discovered a girl in the Gant design office has a band with her sister that has a Neo Mod sound called Caviar Days. They wrote a song for us called "The Lucky Ones" that will play during the presentation. Mod is due for a revival. It also felt right with Gant. With my own line I focus on who I am and what I'd want to wear in this life that I have traveling around all the time. With Gant I focus on who I was and who I wanted to be. So this collection is probably the most personal because it actually is who I was.
Get the inspiration:
Link: Mirror in the Bathroom, English Beat