Dior Homme's New Foldable Shades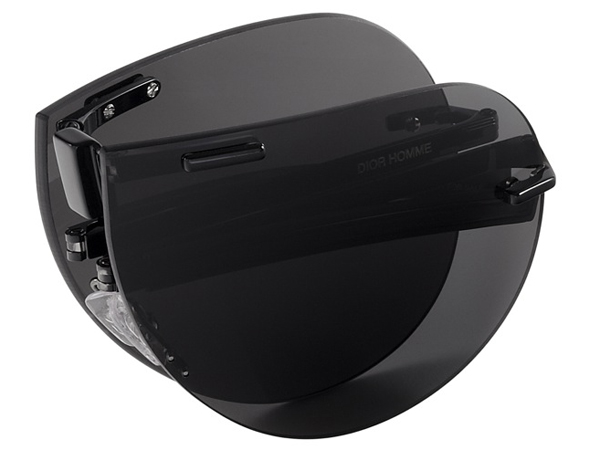 Spring and summer are often scattered with the fallen remains of beautiful sunglasses. Scratched, cracked, bent, folded, smashed (not to mention missing) its a wonder shades don't have their own memorial on Fashion Avenue or at least a death montage a at the CFDA's la The Oscars or Grammies. Dior Homme feels you and you can take some care to make a pair last an entire season with their brand new 100% UVA and UBA protective, collapsable Dior Homme 171S Aviator Shades made from strong but lightweight metals. Ok, so foldable sunglasses have been around for quite some time, but when the skilled hand of Dior gives them form, they lift one foot away from the world of practicality and plant it firmly in the sphere of cool.
$395 by Dior Homme available March 2012 at Dior Homme Stores in New York,
Beverly Hills, Las Vegas, San Francisco, and Ala Moana.