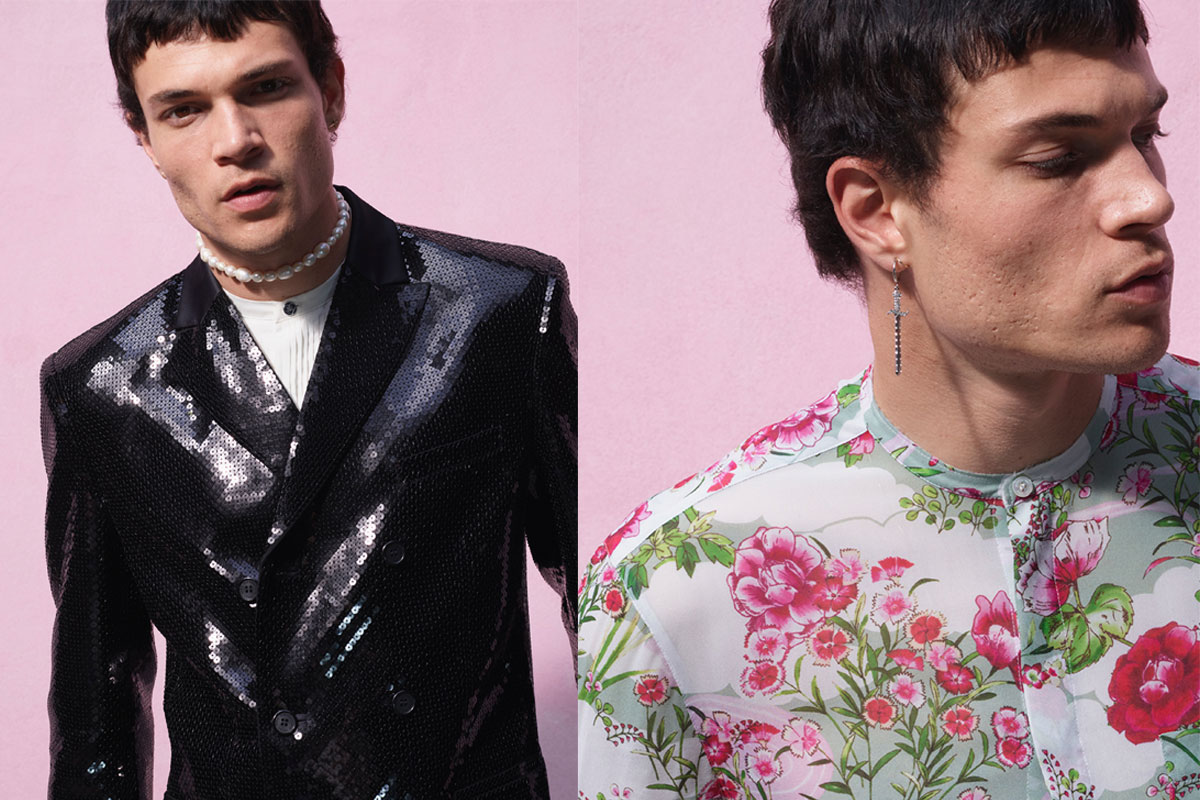 Giambattista Valli Debuts Menswear with H&M
Giambattista Valli has earned critical a for his extravagant and romantic Haute couture gowns, worn by the likes of Ariana Grande, Amal Clooney, and the ultimate sartorial honor Rihanna. One can imagine that's why the Italian designer avoided making menswear, for it used to be so drab and move at only a fraction of the pace of the women's fashion cycle. But the times have changed — menswear is now front and center, with industry figureheads being admired as if they were rock stars. And with more eyes on it than ever before, Giambattista Valli is finally joining the conversation with its first men's range made in collaboration with H&M.
Fortunately, the designer doesn't compromise any of his lavish showmanship on behalf of menswear. The pieces are as showy as ever — a sequin blazer adds some pop flair to traditional tailoring, as does a printed tiger-stripe suit. And floral prints are planted throughout the collection to add some softness to the staple pieces.
The Giambattista Valli x H&M collection launches in stores and online on November 7.