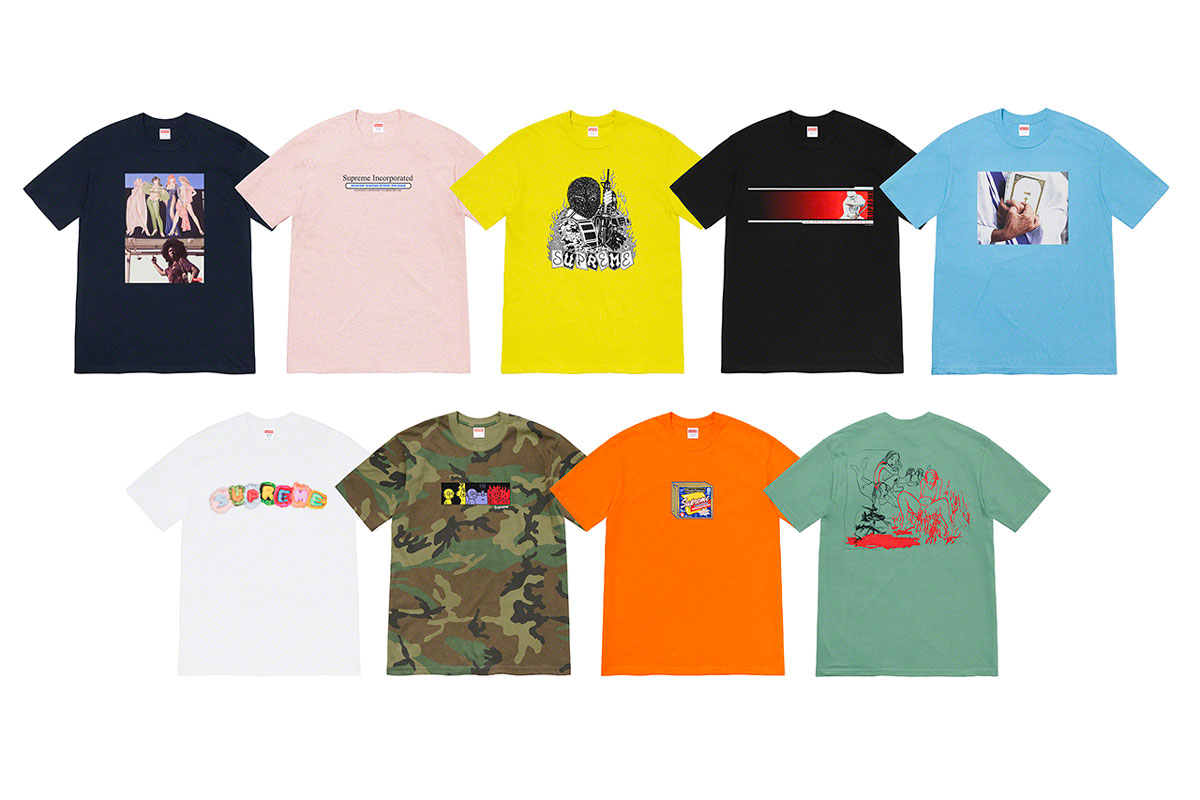 Check Out the Latest Batch of Supreme Tees
Another day, another Supreme drop to keep the hypebeasts nourished. This time, the New York skate brand turned international sensation is releasing a collection of graphic t-shirts.
The newest range is a graphic menagerie of playful logo reinterpretations (including a take on Kraft Singles cheese slices and its own version of Google), some comic illustrations with punk-like grittiness, and photographic prints. One particularly bold shirt has a ninja-graphic on the front with a tagline reading "We Are Back to Fuck You Up!" (As if they ever left.) Additionally, each of the shirts is available in a number of different colors, including light blue, navy, yellow, orange, and peach.
The Supreme Fall 2019 t-shirt collection launches in select stores and online tomorrow, October 10.