ROAM Luggage Launches at Bloomingdales
With a vast array of luxury, customizable, chargeable, and even transparent luggage available, it's ROAM luggage brand that's united all these unique assets in one roller suitcase. ROAM is the world's first and only fully customizable premium luggage brand (everything from zipper to wheels) and its first shop is launching at Bloomingdale's next week.
The store offers an interactive shopping experience that doesn't just involve adding colors to your checkout basket but truly getting to see and touch them in-person. The pieces can range anywhere from subdued color-blocked luggage to full-on psychedelics. In addition to the custom atelier, the shop will also feature a few pre-designed, ready-made luggage pieces.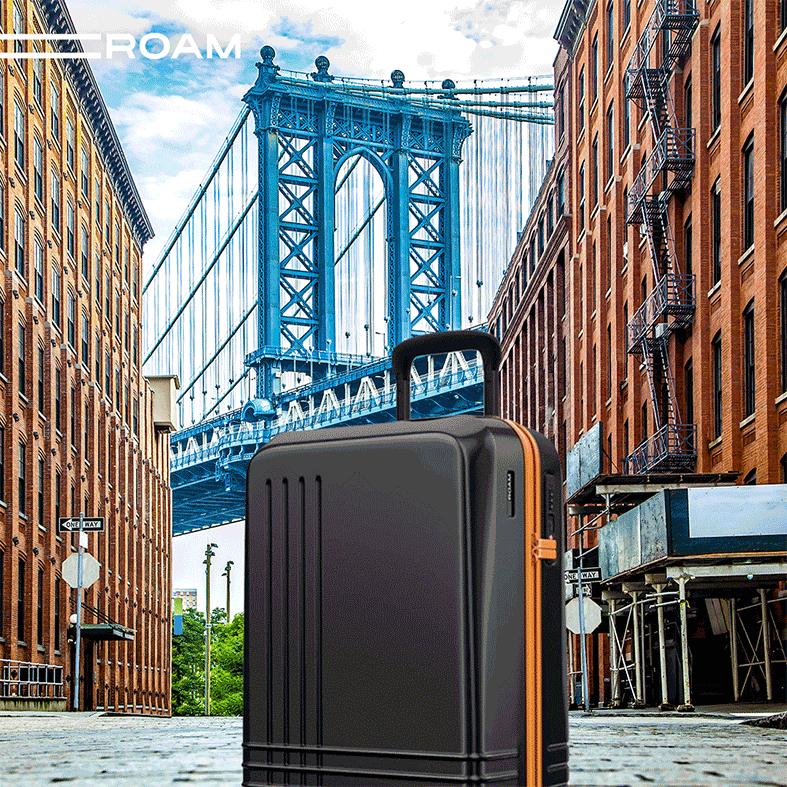 Customizable pieces are ready to ship within five days of order, starting at $450. The brand also offers a 100-day risk-free trial as well as a lifetime warranty. Luggage is also available for customization online as well.