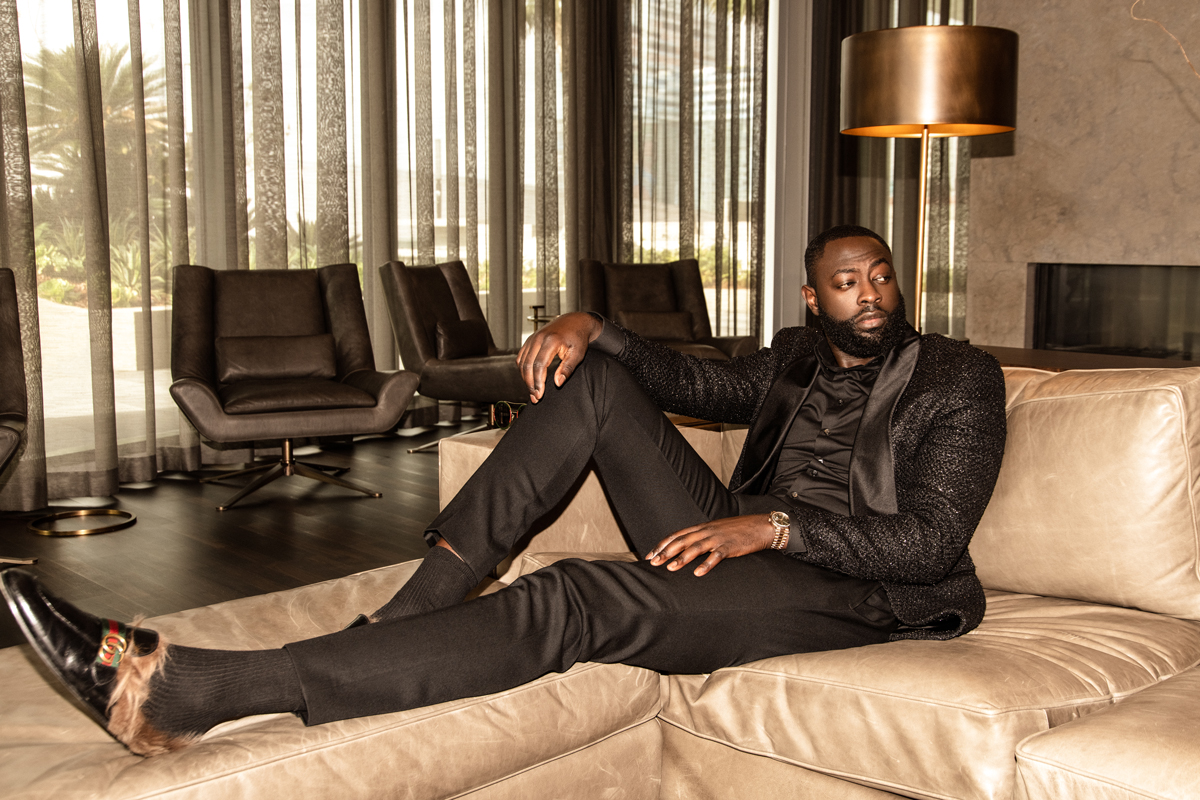 Catching Up with Music Video Maker Daps
In a little under a decade, Daps has emerged as a leading talent in the ever-expanding world of music videos. Having already worked with artists like Kendrick Lamar, Young Thug, and Migos (he directed the video for 'Bad and Boujee,' which went viral and was virtually inescapable for most of 2017), he's quickly established himself as an authority of the genre.
Born in London, the director had an extensive basketball career, earning athletic scholarships for Campbell University and a master's degree from Bellarmine University, before diving headfirst into filmmaking in 2010.
"My brother Luti started his own production company, called Luti Media. Initially, I was basically producing for Luti Media and that's where I basically learned the ropes," the 33-year old tells me over the phone. "As I'm producing, I'm producing for directors so I'm learning on the job what it takes, all the ins-and-outs."
In an age where media is consumed on multiple platforms 24/7,  finding a way to stand out as a director is increasingly difficult — especially when streaming culture means hit songs are bigger than ever before. Often it's an accompanying video that makes can shift a catchy song into a massive hit. "Music videos are the most watched content on YouTube. Period," he says. "YouTube is the second most searched engine in the world, period. The first is Google, and Google owns YouTube anyway. So music videos are very fucking important," he adds with a laugh.
With the production value that goes into his videos, it's no surprise that Daps gets most of his inspiration from movies. The camera movements in his video for Migos' 'T-Shirt' was inspired by the football drama Any Given Sunday. He cites Quentin Tarantino's method of extending scenes to be a continuous source of inspiration. In the age where social media dominates cultural trends, incorporating these nostalgic references is essential to surviving in an oversaturated media landscape. But with a new video for rising UK-based rapper Mist and goals to work with musical royalty Beyoncé and Rihanna, it's clear that Daps is only getting started.
"It's easier to be a filmmaker. It's not easier to be a good filmmaker, necessarily," he says. "Things are cheaper and quicker, you don't need to go to film school anymore — you can just have your iPhone and iMovie. The access is easier as well for minorities, women, people of color. Now we don't need 'you' [the system]."