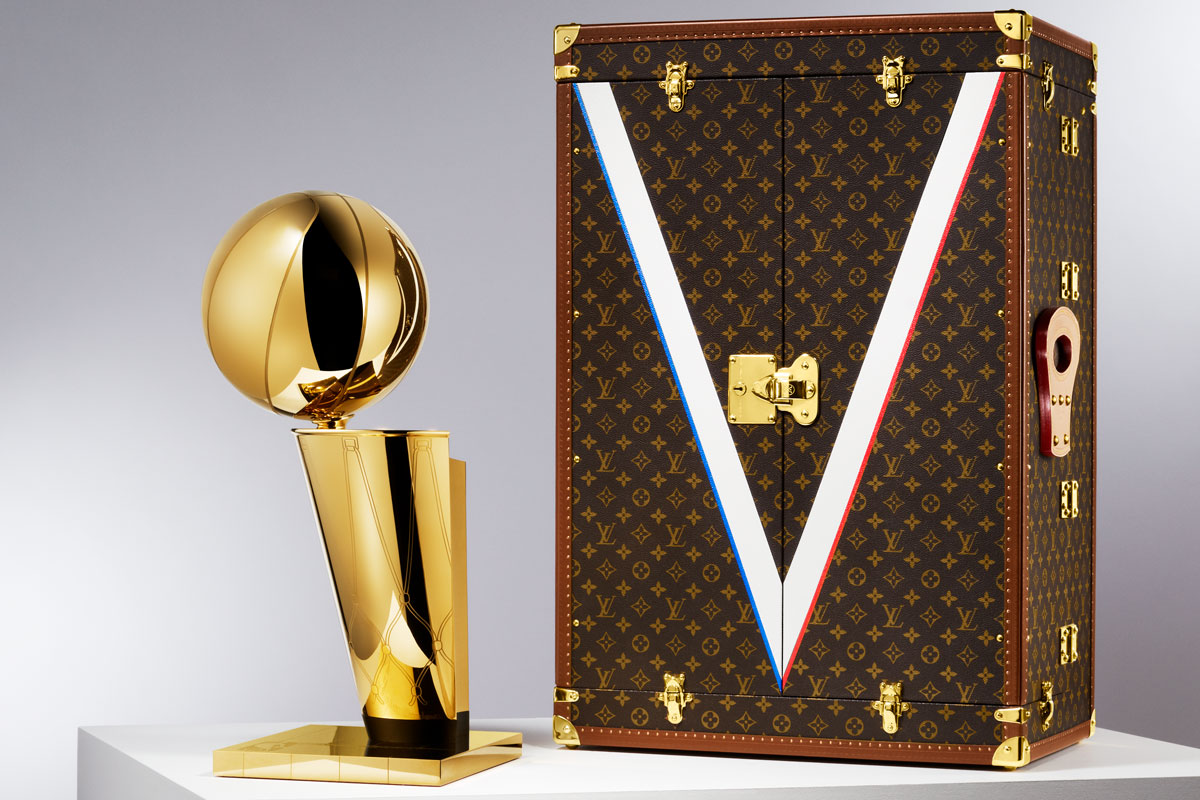 Louis Vuitton Inks Global Partnership with the NBA
This week in designer collabs no one saw coming: Louis Vuitton has announced a multi-year partnership with the NBA. The ongoing collaboration makes the French designer the first official Trophy Travel Case provider of the basketball league. Trunks have been a staple for the brand since its inception in 1858, with the label's LV monogram becoming ubiquitous with luxury and travel. Its latest iteration will carry and display The Larry O'Brien Trophy which is presented during the NBA Finals in June.
"Louis Vuitton and the NBA are both icons and leaders in their respective fields, and the joining of the two promises exciting and surprising moments, forging historic memories together," Louis Vuitton's chairman and CEO Michael Burke said in a statement. "Louis Vuitton has long been associated with the world's most coveted trophies, and with this iconic partnership the legacy continues – victory does indeed travel in Louis Vuitton!"
Additionally to housing the basketball trophy, the designer will release a capsule collection with the NBA later this year. The worlds of sports and designer have always had a solid symbiotic relationship, and since Virgil Abloh joined Louis Vuitton in 2018 he's made an effort to inject the historic label with a timely street edge. This new partnership is just the latest effort to reposition the brand today and, consequently, continue to redefine the very notion of luxury in general.