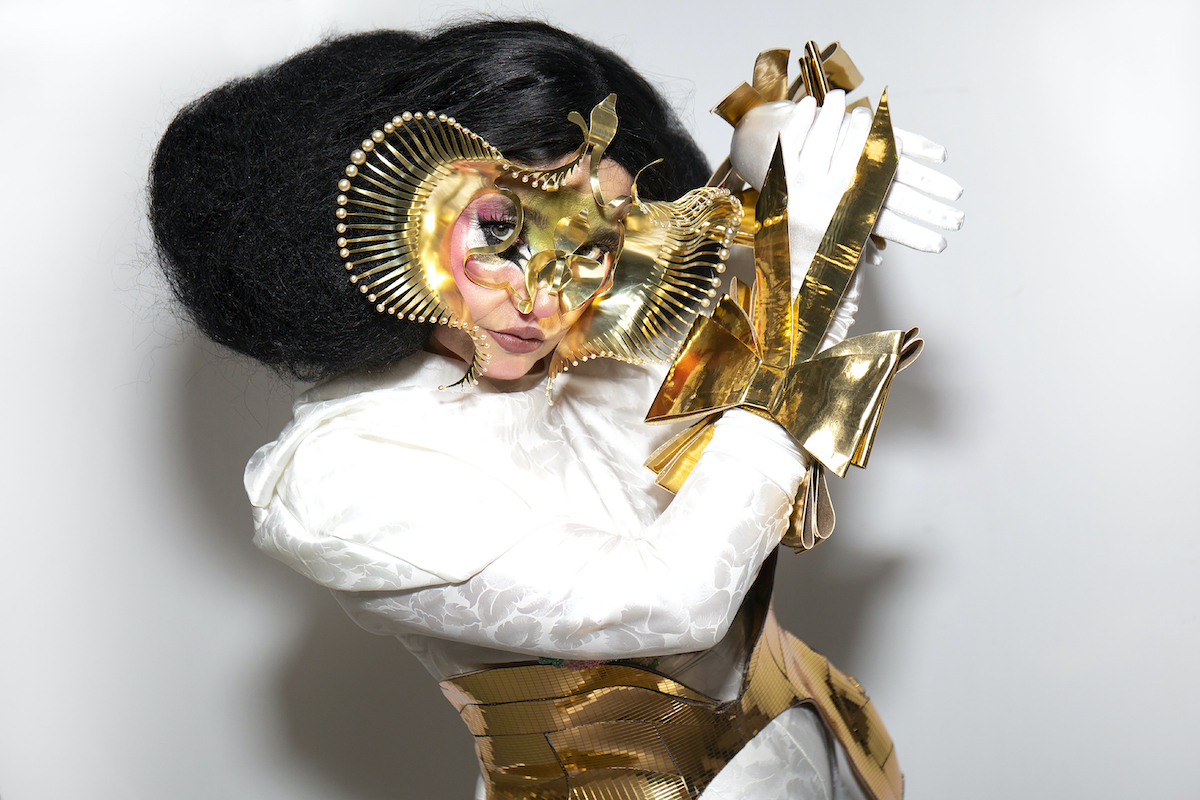 Björk Launched an AI Composition at Sister City in Downtown NYC
Björk, the Icelandic avant-pop fixture known for her innovative approach to everything, has launched an AI-powered exhibition with Microsoft AI at New York's hi-tech hotel Sister City. The piece is a choral arrangement that works symbiotically with the outside environment of the city, finding new ways to present the artist's favorite snippets from her career and the recordings of Iceland's Hamrahlid Choir. A camera atop the hotel interprets the everchanging sky and generates a unique musical composition installed in the hotel's lobby that's looped 24/7. The immersive experience allows for the atmosphere and music to inform each other.
When the hotel opened back last April a similar experience was led by electronic musician Julianna Barwick. The hit score paved the road for Björk's composition, which she responded to as "an AI call." Being already highly interested in bird-migrations and nature's ways, she is curiously infusing the deltas of the planet and that of her own musical experience.
You can hear the Björk x Microsoft AI composition now at 225 Bowery, New York, NY 10002.