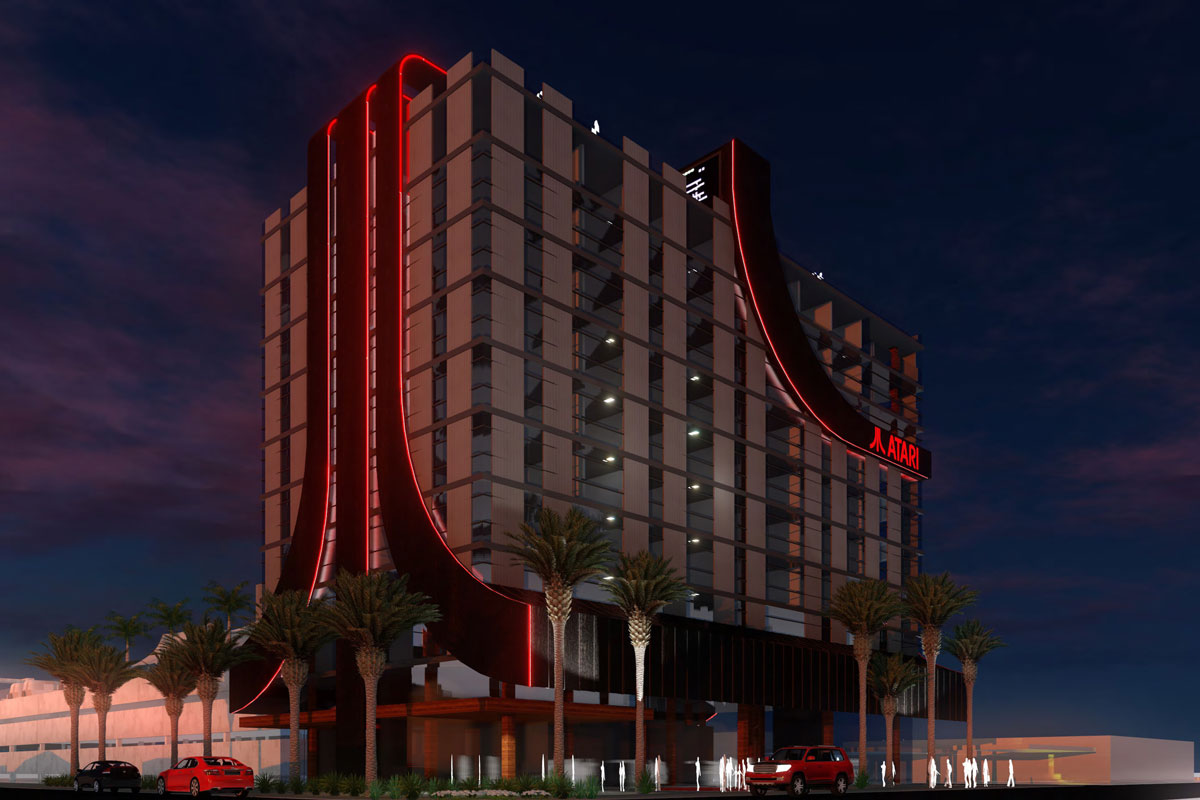 Atari is Launching Its Own Hotels
Atari changed the game (no pun intended) when it launched Pong in the '70s, kickstarting the video game industry as we know it. (Last year, video game profits were estimated to hit a record worth of $152 billion.) Now Atari is continuing its expansion in the gaming universe by launching its own chain of hotels.
Over the next few years, the American gaming company will construct a series of themed hotels in cities including Phoenix, Denver, San Francisco, Austin, and Las Vegas. While the concept is still in fairly early stages, the hotels are poised to be the ultimate gaming experience. CNN reports that some rooms may be equipped with as many as 10 (!) gaming consoles and a press release states that they'll also include "the latest in VR and AR (Virtual and Augmented Reality)." Woah.
Construction on the first hotel is expected to start later this fall in Phoenix with plans to open by 2022. While the whole idea of staying in an AI-resort where you don't know what's even real, like you're trapped in some Black Mirror episode based on The Shining frankly sounds terrifying, only one question remains: Are you game?