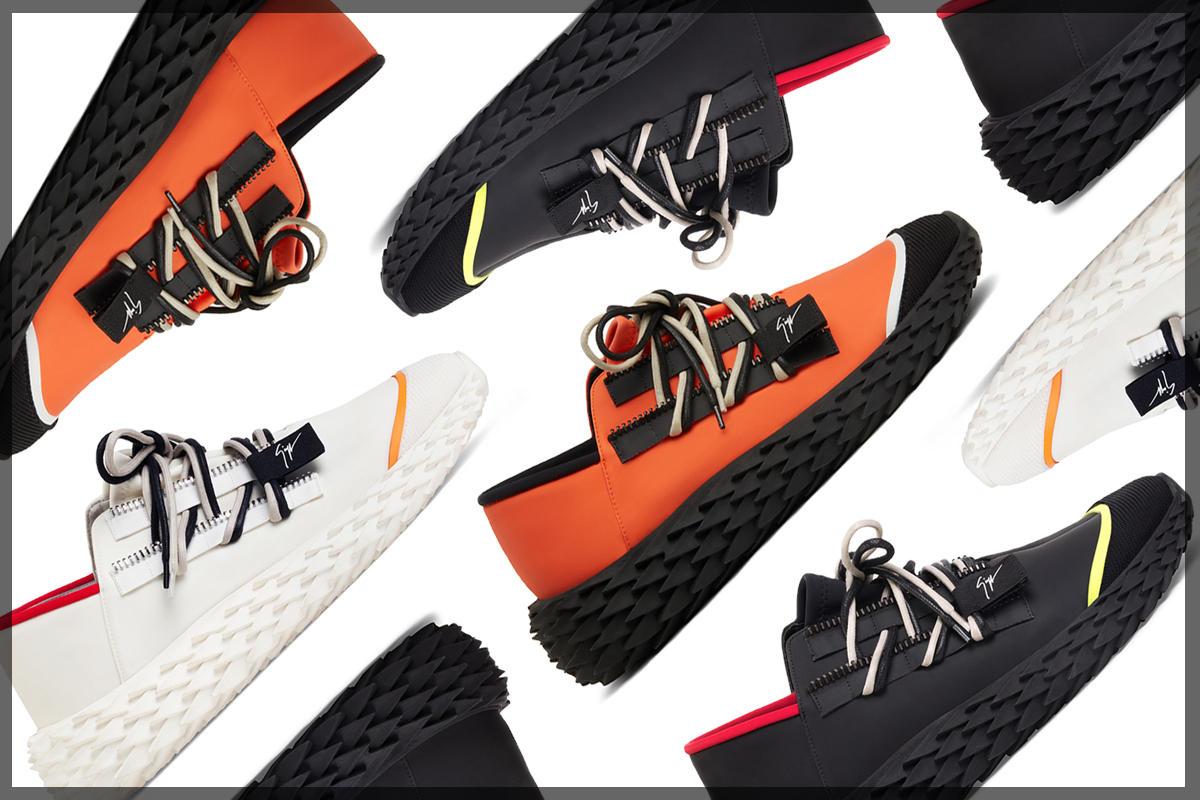 Giuseppe Zanotti Does Chunky City Sneakers
Italian designer Giuseppe Zanotti just launched a new line of sneakers. The new "Urchin" style is mischievous, non-conformist, and made to accommodate a fast-paced city lifestyle, emphasized by the rubber 3D studs on the sole of the shoe.
"I've always been inspired by the energy and pulse of the city," Giuseppe Zanotti said in a statement. "Whether its Tokyo or Shanghai or New York, the common thread is a non-stop dynamism mixed with an independent attitude. The "Urchin" encapsulates that vitality and unorthodox mindset."
The sneakers have a light and flexible sole and are made of a soft neoprene material that seamlessly takes the shape of your foot. On the sides, the sneakers are lined with side zippers that resemble the classic Giuseppe hardware, and are available in three colors: black with a subtle green and red trim, white with a red and orange trim, and vibrant orange with black outlining and white trim.
The "Urchin" sneakers are now available in Giuseppe Zanotti stores and online. Check out the designs below.
Images: Giuseppe Zanotti.