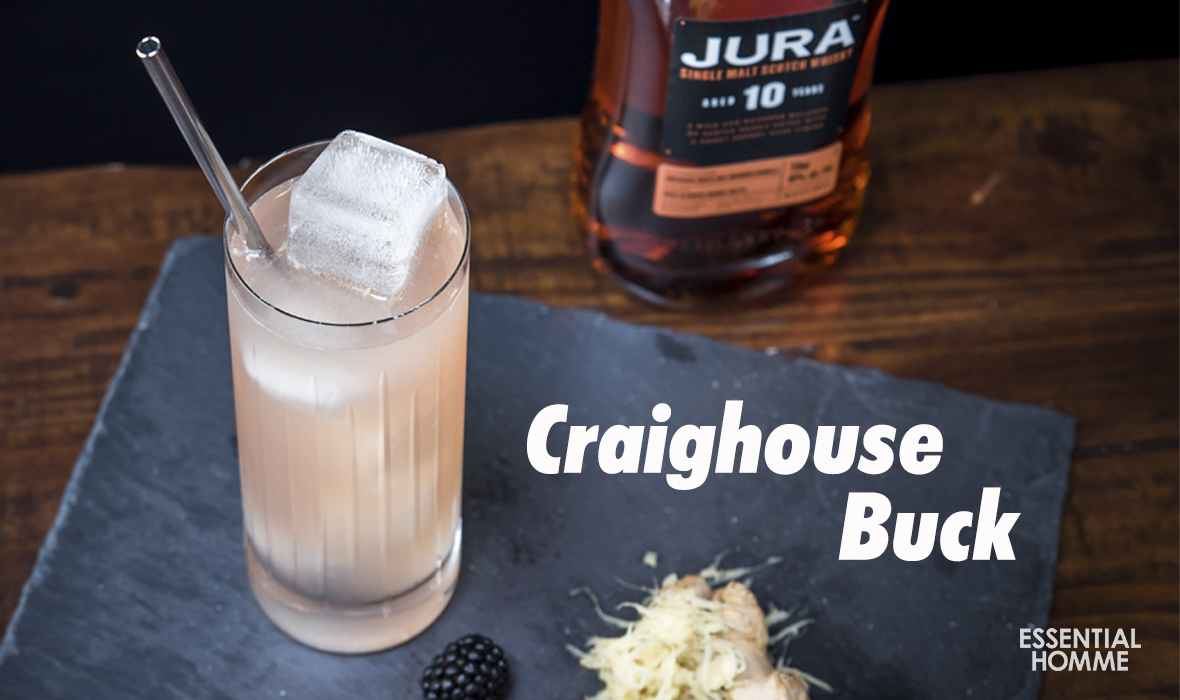 It's Been A Long Week: Craighouse Buck
As true believers of the work hard, play hard mantra, we present you with It's Been a Long Week, a weekly column aimed at awarding some liquid appreciation to you for just being yourself, dammit. Make yourself a glass or two, on us — you deserve it.
As November sweeps in with her strong winds of the changing year and leaves fall to the ground like confetti for one last celebration before all becomes quiet around fireside nights and cozy quilts, we have a warming whisky cocktail for you. All the way from the remote island of Jura, by way of NYC (courtesy of Greg Buda at The Dead Rabbit) Craighouse Buck is a spicy and tempered drink for the season. With quite a few ingredients, it is still very much doable at a home bar.
Ingredients: 
1.5 oz Jura 10-year 
0.5 oz Pierre Ferrand 1840 cognac
0.75 oz lime juice
0.5 oz blackberry syrup 
0.25 oz ginger syrup 
0.5 tsp allspice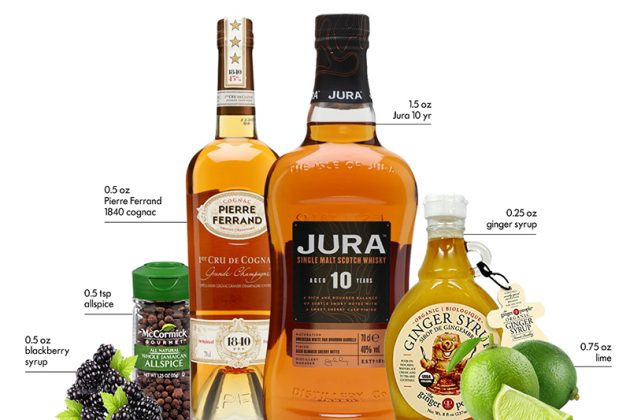 Method: 
Whip, Shake, Soda, Highball.