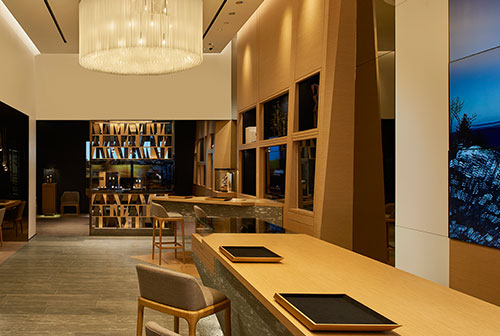 Audemars Piguet Re-Opens New York City Flagship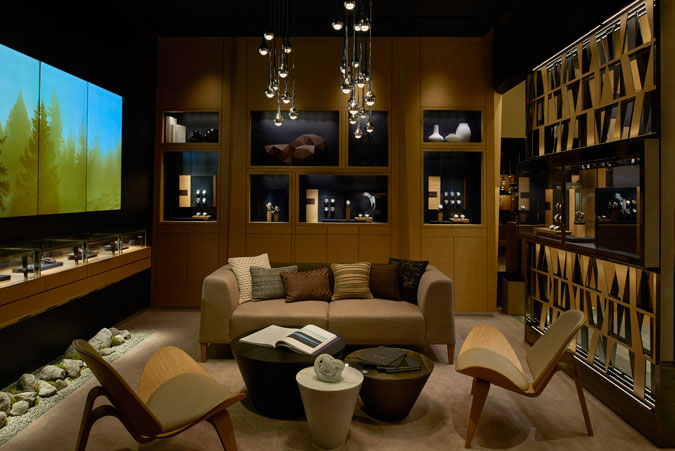 Image: Audemars Piguet.
Audemars Piguet re-opens its newly redesigned, 3,000-square-foot New York City flagship boutique after a three-month renovation. The space features the brand's dramatic exterior design concept that sets this boutique apart from its 57th Street neighbors, the combination of luxury and simple, classic and modern design within the store echoing Audemars Piguet's own aesthetic philosophy. This boutique not only holds iconic watches within three sales areas, but also is a point-of-sale for Audemars Piguet limited editions and one-of-kinds. A rotating exhibition of key timepieces from the Audemars Piguet Museum are also on permanent display – the first exhibition focusing on the historic watches that were made for the New York market. The flagship also allows clients to have a direct conversation with a skilled Audemars Piguet watchmaker during boutique hours through its after sales service and VIP lounges. The store aims to transport clients to the birthplace of Audemars Piguet, the setting of innovative watch creation for over 141 years.
Audemars Piguet New York City Flagship is located at 65 East 57th Street, New York, NY 10022.