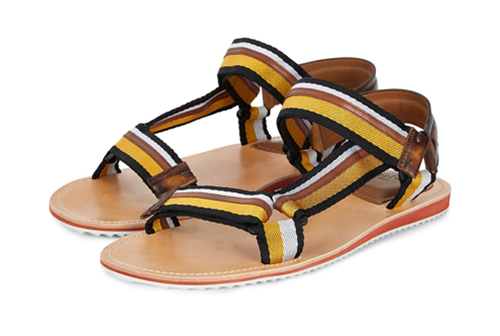 Berluti Unveils Essential Summer Signatures Collection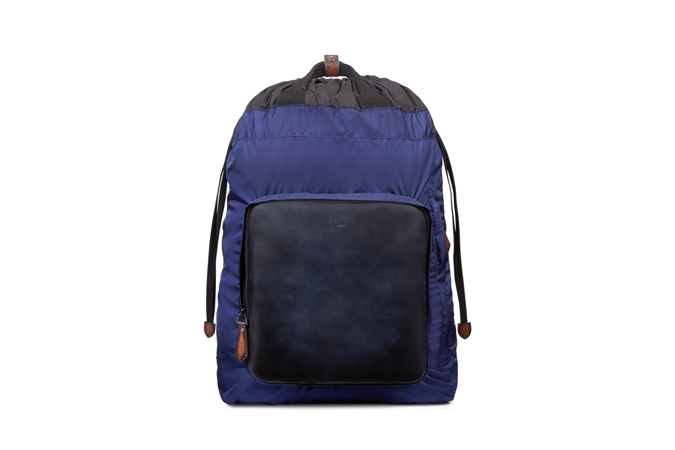 Image: Berluti.
French house Berluti reiterates its claim on mens leather accessories, following the recent Krug collaboration in all its dark cherry splendor, with a new spirited and agile line of a much more relaxed nature. The Essential Summer Signatures collection consists of two bags and one pair of sandals that are just as well suited for life walking on the Mediterranean beaches as they are strolling down the Via Del Corso.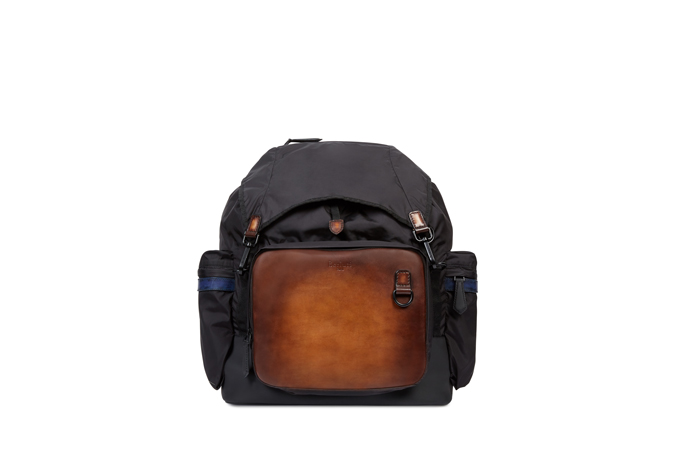 Image: Berluti.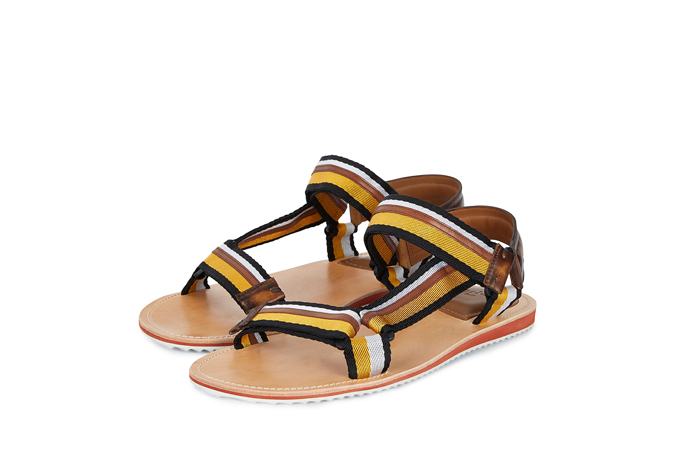 Image: Berluti.
The B-Light backpack, available in Hike On and Off Track variations, is a nylon answer to travel's trickiest issue—the luggage. The former, a more compact companion, fits a standard laptop and all of the essentials, tucked neatly away within its many easy-access pockets. Its older brother, the Off Track, is a clever two-in-one—a quick snap and the bag becomes a tote and vice versa, leather accents on the drawstrings making it a Berluti staple with a deluxe touch of drama. The undisputed champion of the release, however, is the Paros sandal, a strappy shoe that reminisces a Capri getaway. Perfect for the simple man with a taste to match, the sandal is available in both a khaki and Gialo color scheme and rounds out a collection that builds on Berluti's continued dedication to the reworking and reapplication of quality cultivated leather.
The Berluti B-Light backpack and Paros sandal will be available in stores beginning February and March 2017, respectively.