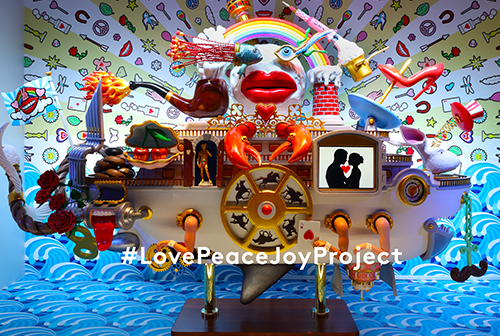 Barneys Unveils Holiday Windows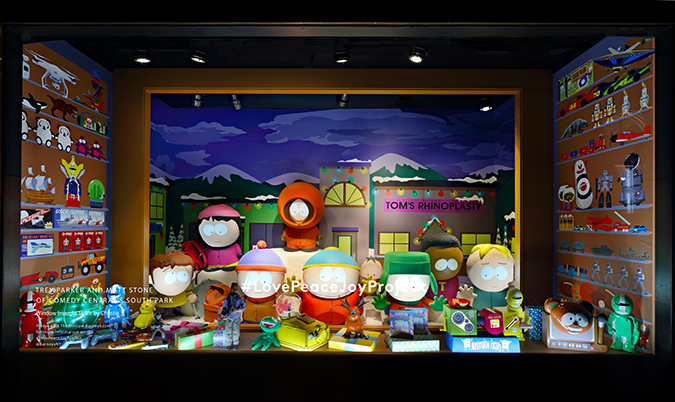 Image: Barneys New York.
Few traditions capture the New York holiday spirit quite like department store window displays. This year, Barneys New York decorates its windows to the theme of Peace, Love, and Joy at both of its flagships, Madison Avenue and in Chelsea. The windows were uniquely interpreted and designed by six illustrious artists, including Nick Cave, Rob Pruitt, Studio Job, Ebony G. Patterson, and Trey Parker and Matt Stone of "South Park."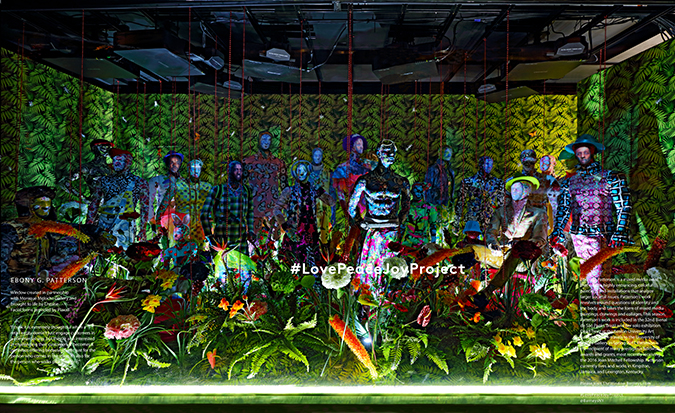 Image: Barneys New York.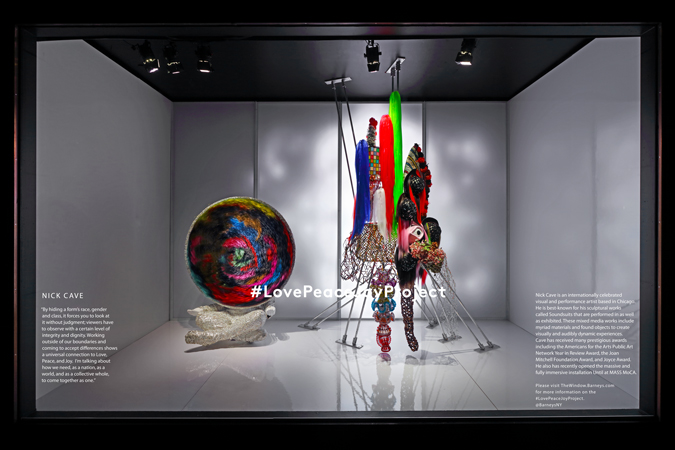 Image: Barneys New York.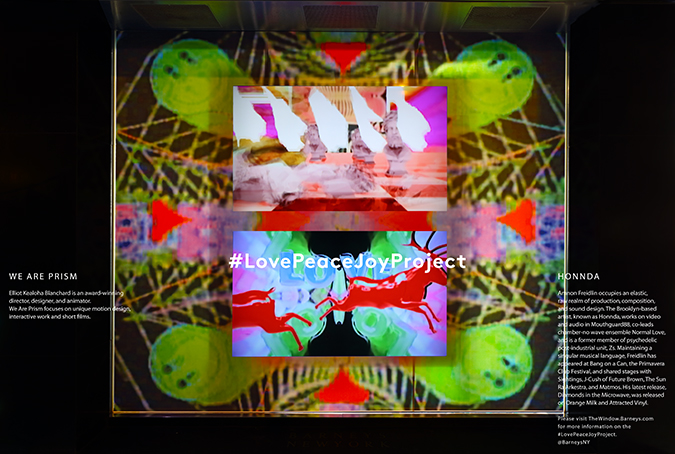 Image: Barneys New York.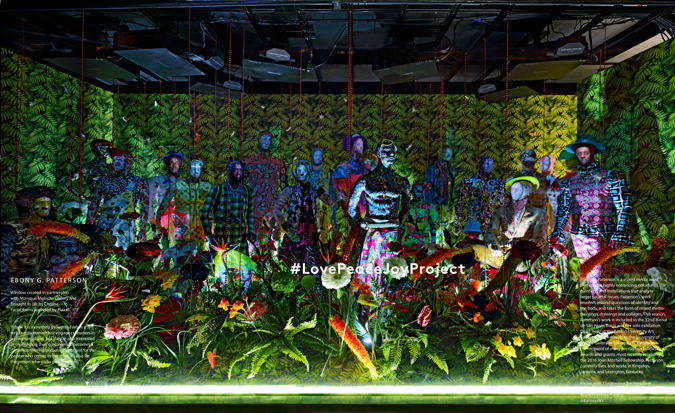 Image: Barneys New York.
While Parker and Stone's attraction features a store within a store design, depicting the cast of "South Park" gazing longingly into a toy store, other displays look more like gallery installations than holiday windows—abstract sculptures, prints, and mannequins placed precariously among dense fake foliage and explosive interpretations of love to create a look of dramatic ethos. Keeping true to the theme, Barneys New York also launches the #LovePeaceJoyProject, inviting audiences to share social media photos in which they make peace and love signs or jump for joy in front of the displays. For each post, the store will donate five dollars to STYLEFUND and the Why Not? Foundation, which empower both women and children.
The Barneys New York holiday windows are open now at 660 Madison Avenue and 101 7th Avenue.