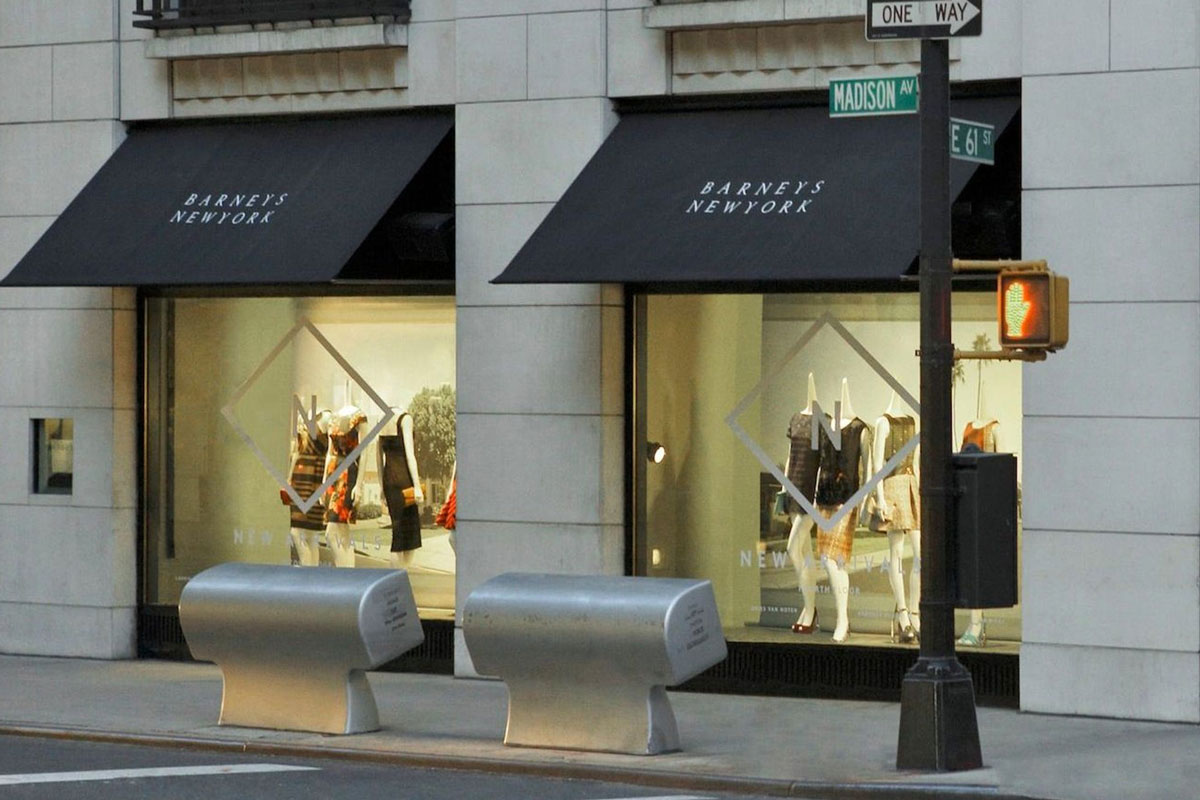 Is Kith's Co-Founder Going to Buy Barneys?
Earlier this year, department store and cultural institution Barneys New York filed for bankruptcy. It was a powerful reflection of the current state of the retail industry, which has long been trying to figure out how to compete with the rise of digital shopping. But all might not be lost for Barneys, as the Wall Street Journal reports that a group of fashion executives, led by Sam Ben-Avraham who co-founded Kith in 2010, is preparing to offer $220 million to buy the department store.
This makes sense for a lot of reasons. As the luxury and streetwear industry markets continue to bleed into each other, no one knows how to address this progression more than Avraham — in the '90s, he opened Atrium, a boutique that carried both independent streetwear brands and designer labels including Balmain. It's almost like he knew this was coming all along. Plus, Barneys has long been on this wave. In 2017, the store hosted its own two-day streetwear festival, thedrop@barneys, which included panels with industry juggernauts like Virgil Abloh and Heron Preston as well as limited collections from established and emerging brands.
Also, in terms of physical retail, it's arguably the streetwear crowd that's really driving this industry forward. Marketing reports for years have said that the in-store experience has to be just that, an experience, to attract shoppers, but stores have still struggled to apply that in a practical way. Whether it's with an in-store basketball court (like the Nike Store has in SoHo) or a human-size hamster wheel so that customers can test out running shoes (like the Allbirds store has in SoHo), all these fancy amenities still aren't driving sales as much as you'd think. Yet with every Supreme drop and Kith capsule, there's always a line of at least 50 people waiting outside the store to open, ready to spend. And isn't that what retail is all about?
The deadline for bids is October 11, but a spokesperson for Barneys said they "intend to reach an agreement by next Friday." So the dawn of Kith x Barneys may be right around the corner.