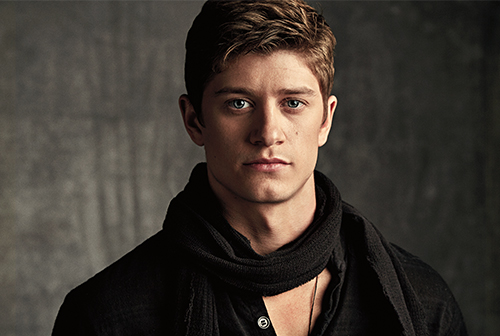 Banana Republic and CFDA Launch Greg Lauren Collection
[slider_pro id="100″]
Image: Banana Republic x CFDA.
Joining forces to foster a rising fashion star, Banana Republic and the Council of Fashion Designers of America launch a limited-edition collection with artist and designer Greg Lauren. The 16-piece range unifies Lauren's bohemian-meets-utilitarian style with Banana Republic's classic, understated sensibility. Made from an array of materials including knit, wool, and cashmere, the collection showcases Lauren's torn, oversized, and luxurious aesthetic, and attests his compatibility with the heavyweight retailer. Flight and tweed jackets pair with minimalist sweatshirts, long-sleeve shirts, and knit pants, all featured in warm tones contrasted with inky blacks. Blurring the lines between formal and casual wear, the range includes a wool tuxedo jacket and vest, offering a casual slant on a classic look, similar to the linen shirt and cashmere top coat. "Greg is a true artist who puts his heart and soul into every piece he creates," says Michael Anderson, president of design at Banana Republic. "We share a passion for the details and had a great time playing with ways to marry our signature styles through his artistic approach." A bourgeoning name in the industry, following in the fashion footsteps of his legendary Uncle Ralph, Greg offers masculine, alternative styles in dark and earthy tones, as seen in his Autumn/Winter 2016 collection.
The Greg Lauren for Banana Republic collection will be available at select Banana Republic locations from December 6, 2016.