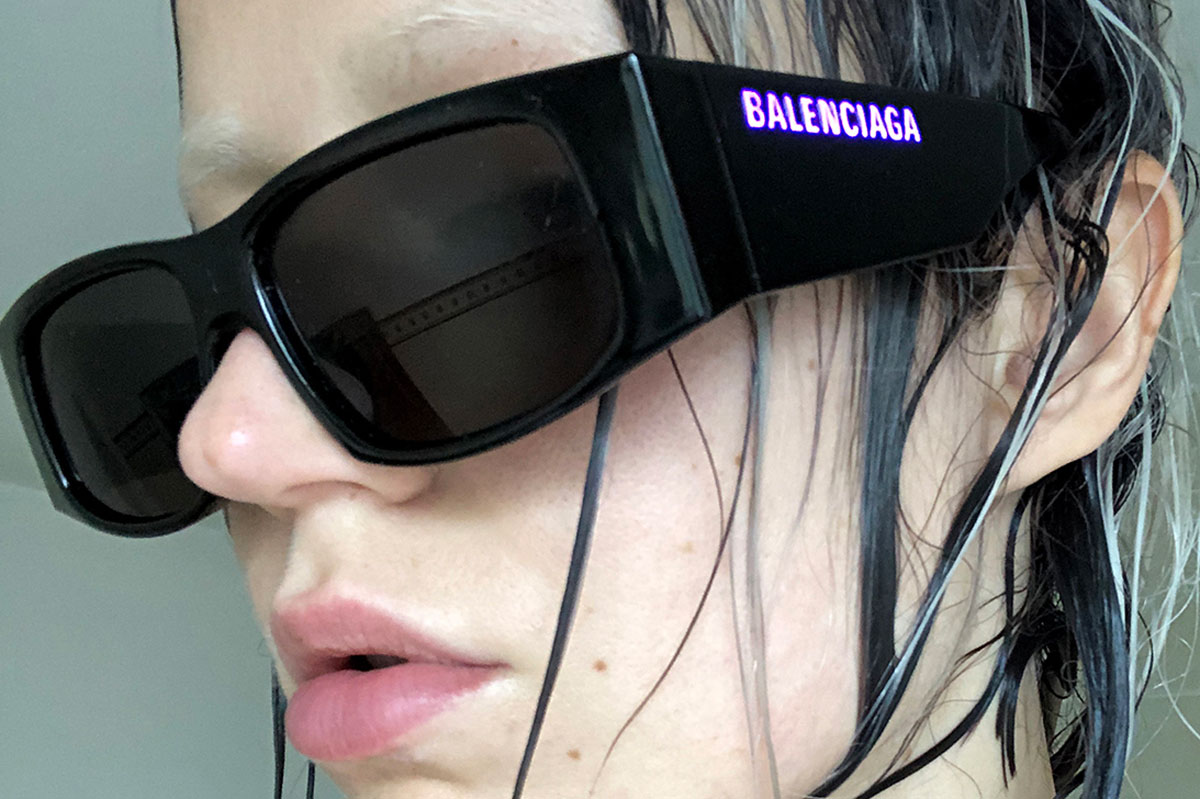 Balenciaga's LED Glasses Make a Case for Wearable Tech
There was a lot going on at the Balenciaga show in Paris over the weekend. For its Spring 2020 collection, the designer (still overseen by Demna Gvasalia who recently left Vetements) styled its cast of models and non-models with angled facial prosthetics, barricade-like shoulder pads were out in full force, and a case for the Spanish label's own Top Model spin-off — Balenciaga's Top Model — was made loud and clear via a black graphic tee.
But one of the biggest hits from the night was also one of the most simple: a pair of sunglasses enriched with a glowing LED logo on the side. The eyewear was inspired by light-up sneakers (the '90s remains a constant source of influence for the designer) and can be charged with a USB cable. The LED display is triggered by a sensor that's activated once the arms are unfolded — even better, you can tap the side to make the logo change color for maximum rave effect.
A lot of brands have been trying to make wearable tech happen for a while. (Remember how hard Google tried to push Google Glass down our throats a few years back? I can't even remember the last time I saw a pair of those things IRL. Thank god.) But with the reception these glasses have gotten on social media since their debut, it's evident that wearable tech might be a thing best kept simple. Who'd have thought that Demna, a man who's never met an oversized silhouette it didn't like, would be so good at 'Less is more?'