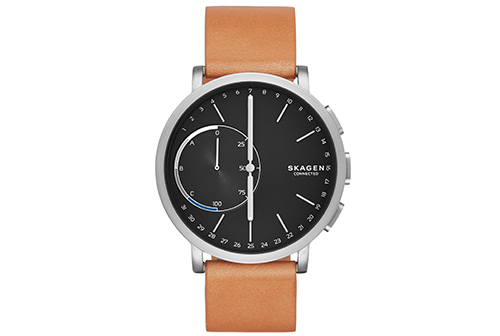 Skagen Reveals First Wearable Tech Line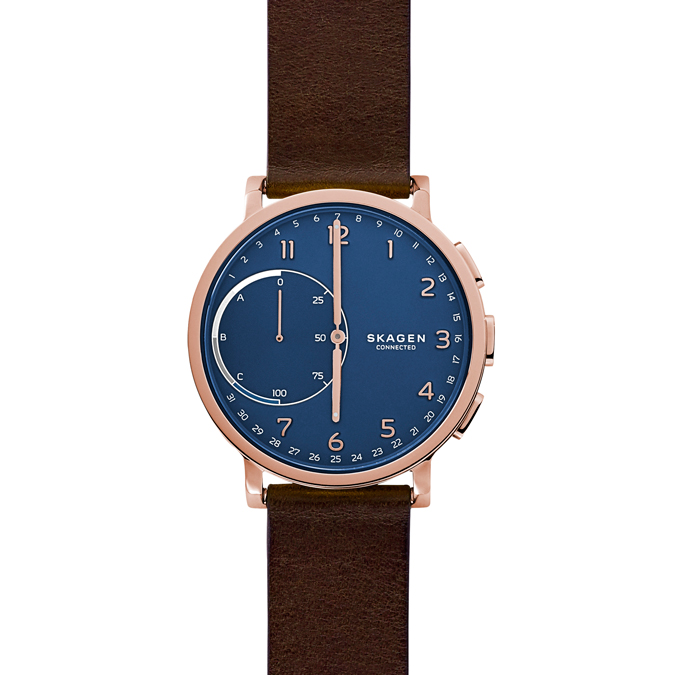 Image: Skagen.
Skagen, the lifestyle brand from Denmark built on a simplified global aesthetic, prepares to dive headfirst into the smartwatch market with its new label, Skagen Connected. Including both the Hagen Connected Hybrid and the Activity Tracker, this new umbrella for wearable tech is a welcome step into an intuitive future. With good design firmly at the forefront, the watchmakers turned rigorous attention to technological expediency and accessibility, aiming to pair its branded design with the sharpest software. Built into the casebody, the watch includes automatic time and date adjustment, activity tracking, email, texting, and can even take photos, available in four classic analog styles with interchangeable straps. The Activity Tracker, the Hagen's more economized cousin, adds sleep tracking to the expansive features list for a family of devices that embrace sleek portability while disregarding overused technological tropes. The patented Skagen Link software, developed by partnering company Misfit, ensures ease of use and allows the user control over all digital lifestyle aspects from the convenience of their own wrist. Keeping wearers connected while never degrading the masculine accessory staple, Skagen Connected is the progressive man's answer to a generational wardrobe must.
Skagen Connected is available online now.