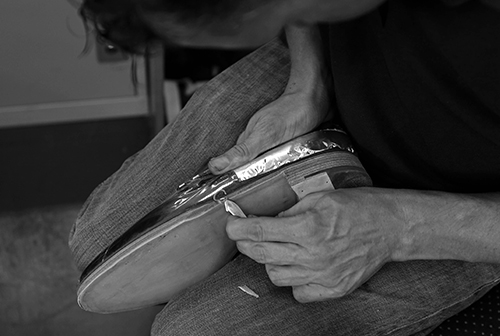 John Lobb Launches Limited Edition Shoe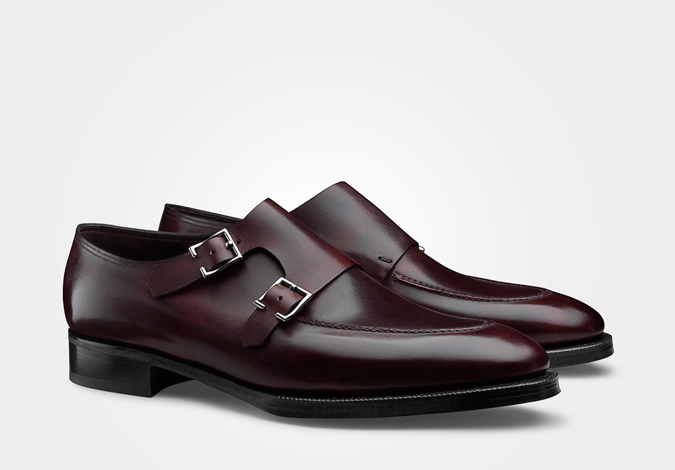 Image: John Lobb.
To celebrate St. Crispin's Day, the patron saint of cobblers, the esteemed English shoemaker John Lobb releases the limited edition 2017 shoe, Hayes. Designed in a classic monk-strap, double buckle silhouette, a style first pioneered by the brand in the 1940s, the release emphasizes the prosperity of craftsmanship and the footwear company's over 150 year history with a classic feel yet startling modernity. Every pair of Hayes shoes are handmade from a single piece of beautifully mottled museum calf leather by highly skilled artisans in Northampton, England. Specially created double leather soles, Goodyear welted construction, tapered heels, and painted sole bottoms all combine perfectly to ensure elegance, comfort, and durability. Available in three color choices – black, dark brown, plum – and individually numbered, the collection offers style, attitude, and spirit for its wearers. With a customer roster that included the likes of Frank Sinatra and Edward, Prince of Wales, John Lobb is an English staple of the highest esteem, the monk-strap a legendary piece of cobbled history revamped for today's market.
John Lobb's Hayes shoe is available online now.