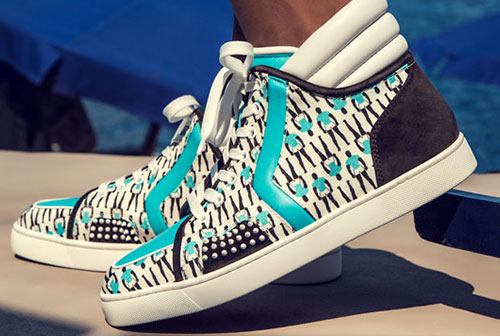 Christian Louboutin x Sporty Henri Release Capsule Collection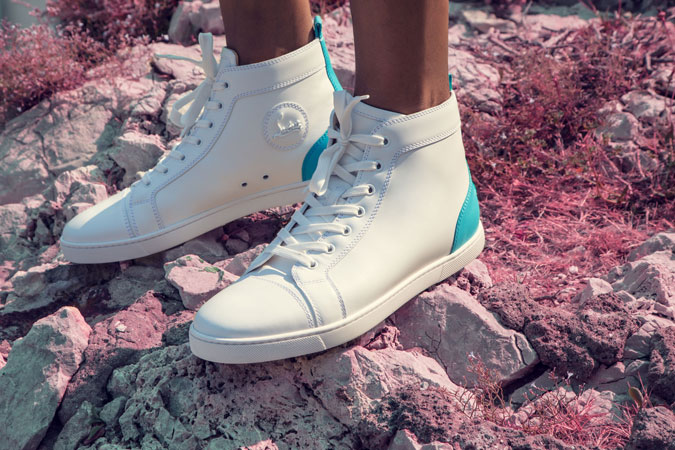 Image: Christian Louboutin x Sporty Henri.
Iconic shoe staple Christian Louboutin brings its vast understanding of fashion to Sporty Henri, a newly launched mens e-concept store by French professional handball player Henri Tai. Releasing a new capsule collection of trendy kicks, dripping with splashy colors in all the right places, a partnership between the two brands seems a no-brainer – the resulting line is at once awe-striking, a functional statement.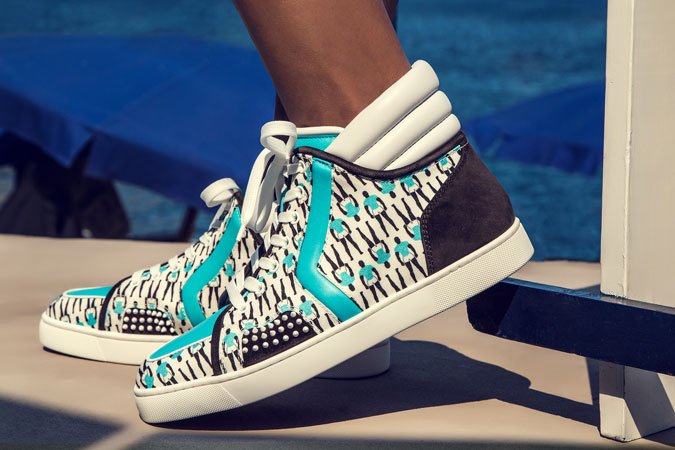 Image: Christian Louboutin x Sporty Henri.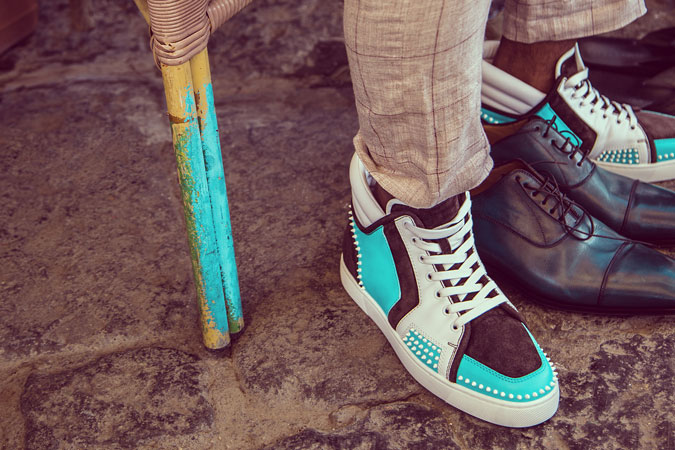 Image: Christian Louboutin x Sporty Henri.
With an all white base as their foundation, the new shoes feature a deluxe color scheme of cobalt blue and jet black, arranged in varying patterns that entice the gaze and strike envy into the heart. The silhouettes – a classic high top in SH Bip Bip Flat and a low rise SH Louis Junior – play with proportions and offer a range of styles, from preppy to punk, that will suit any kempt athlete. Never one to break tradition – especially one so lucrative – Louboutin even includes its designer's famous signature and red sole, though here in relaxed rubber versus the traditional lacquer. Casual, elegant, and, in the Louboutin way, entirely stylish, the capsule collection unleashes itself with a cool blue bang.
The Christian Louboutin x Sporty Henri capsule collection is available online now.