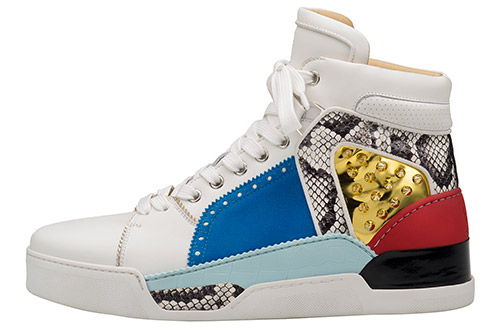 Christian Louboutin Reinvents the High-Top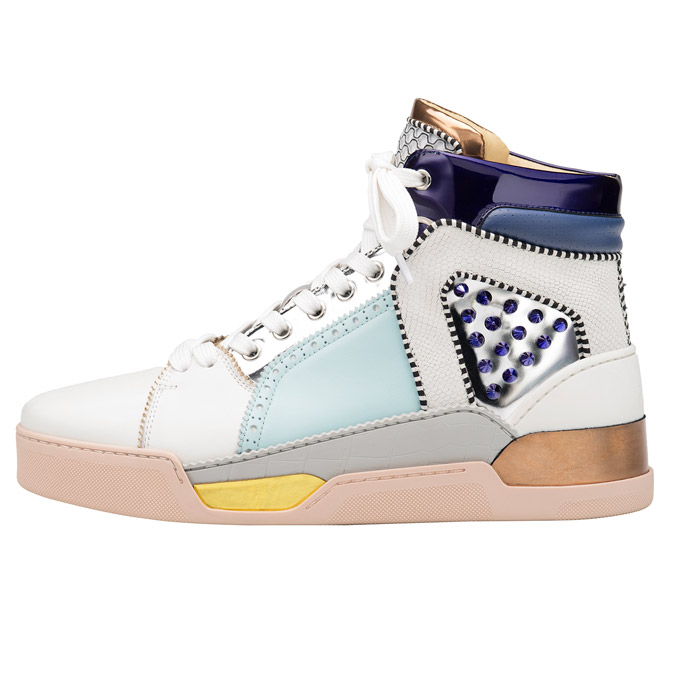 Image: Christian Louboutin.
The red-lacquered, French footwear icon Christian Louboutin has long dappled in redeveloping classic shoe styles for a contemporarily luxe clientele. Its latest project, Loubikick, is hardly the exception. Releasing in four differing colorways and featuring the brand's affinity for cacophonous embellishments, the high-top basketball trainers are a regal offering that can be tailored to fit a wide array of personalities, with accents that range from Upper East Side gold to rave-induced splatter-paint. More so art pieces than casual kicks, the sneakers arrive on the heels of Louboutin's recent refocusing on seasonal loafers to provide a laid-back compliment, the shoes easily transition from pants to shorts to free up a varying spring wardrobe. Though the construction is not dissimilar from previous—the Sporty Henri in blue, as well as the classic Rantus, feature the same elongated ankle—the Loubikicks' charm comes in its pre-millennia packaging, a youthful update that utilizes blindingly bright hues and a leather/suede combo to blend counter-culture resilience and country club cool.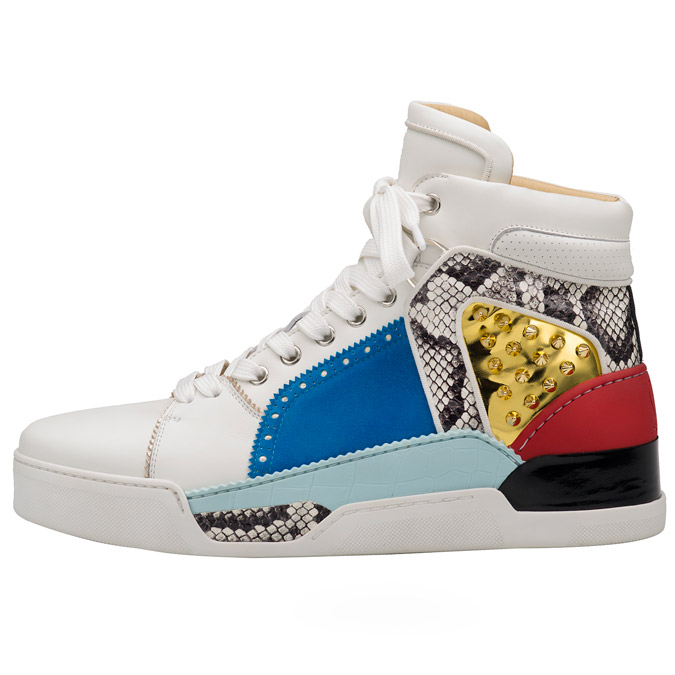 Image: Christian Louboutin.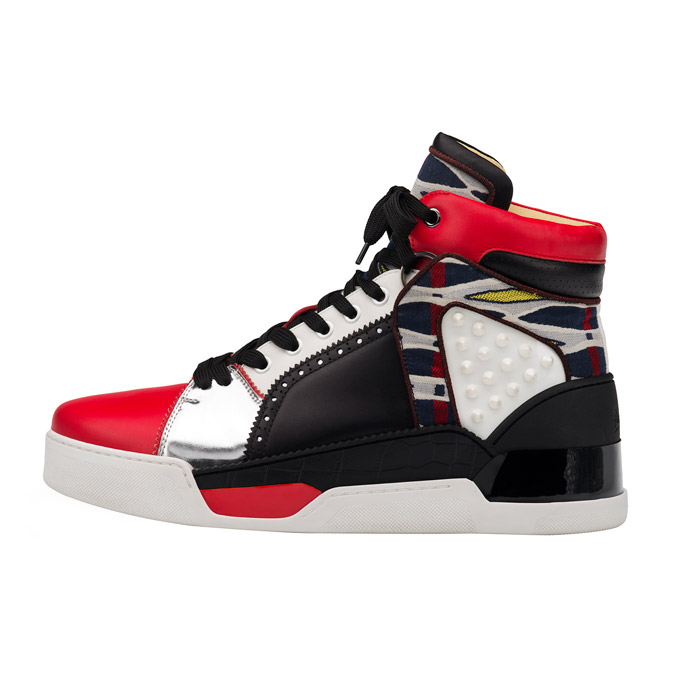 Image: Christian Louboutin.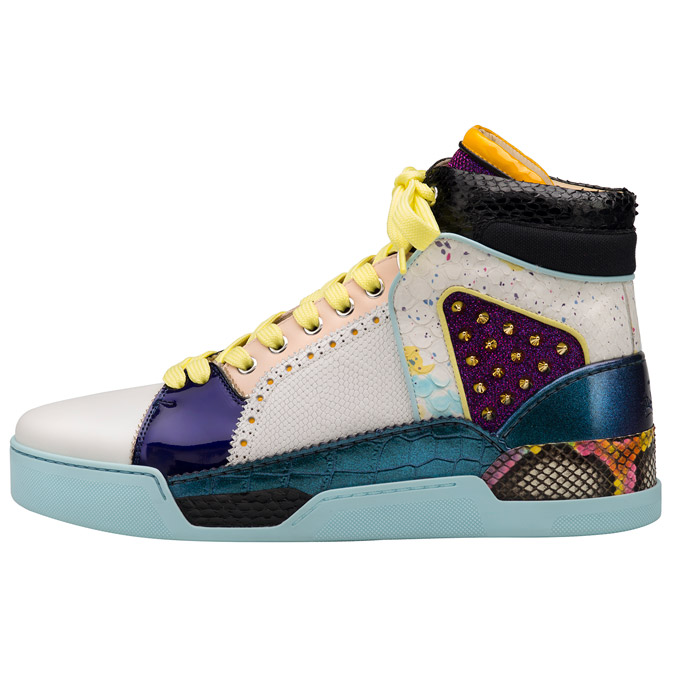 Image: Christian Louboutin.
Christian Louboutin's Louikicks are available online now.