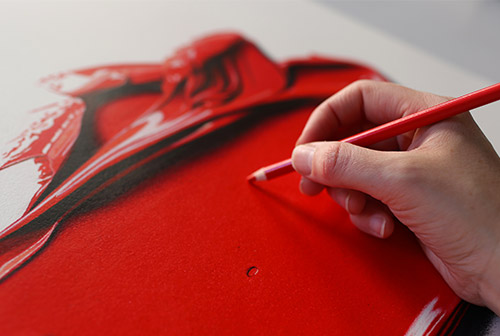 Artist CJ Hendry Breaks New Ground With Christian Louboutin at Hong Kong Art Basel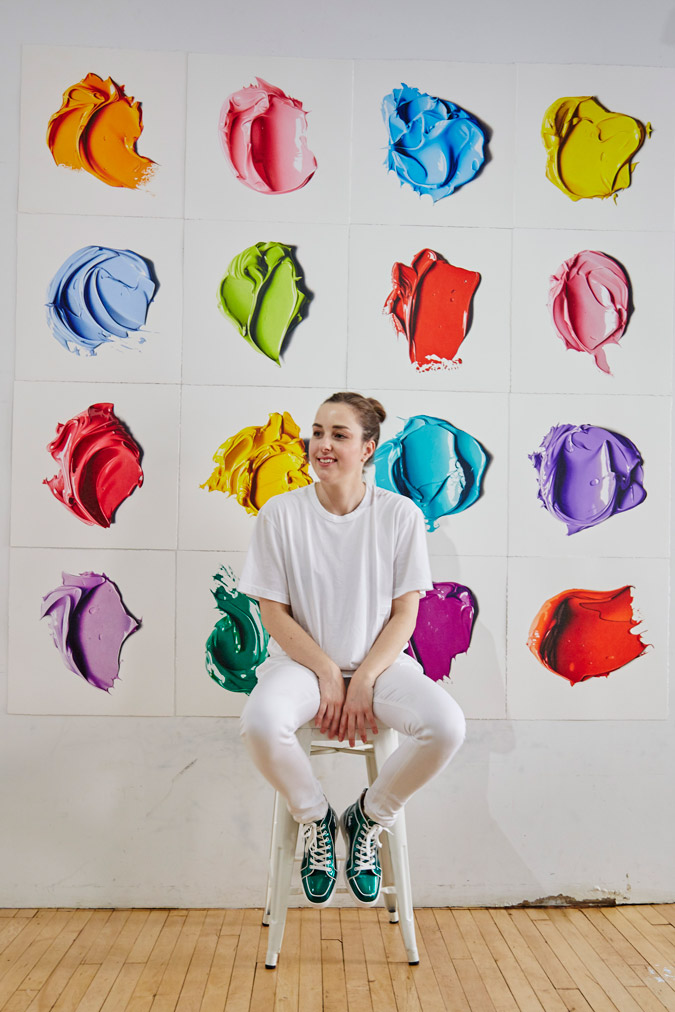 Image: CJ Hendry x Christian Louboutin.
Thanks in part to Warhol's East-side Factory and Lichtenstein's paradoxical prints, New York has long been the fan flaming the global pop art movement and its mass-produced, satirical depictions of hyper-consumerist culture. So when CJ Hendry, a Brisbane-born artist, needed to pull her art into its next phase the Big Apple stood waiting, its obsessive desire for branding both a shock and a comfort. "In the early days of my art career I was completely immersed in the luxury shopping mindset," says Hendry, her initial method drawing super-sized recreations of popular high-end products. "I was a buyer of things I could not afford so I think my work reflected where I was at in my personal life at the time."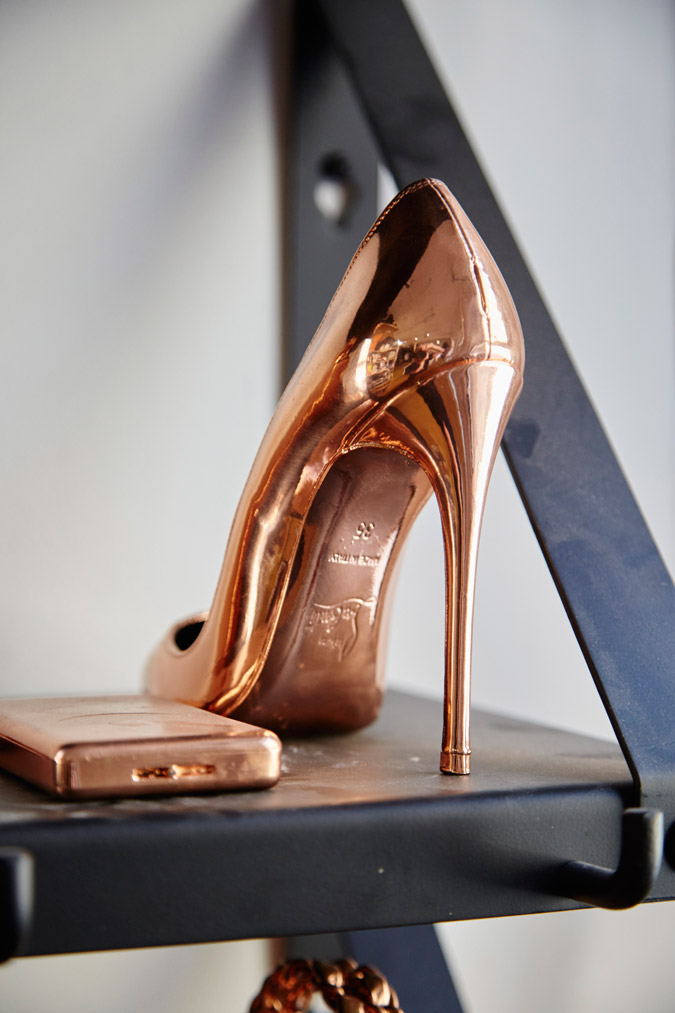 Image: CJ Hendry x Christian Louboutin.
While her peers in the industry may have been tempted by the global recognition of its artistic subject, similar to Warhol's preference for life in the limelight, for Hendry it was less about the glamour and more concept. "I am not as obsessed with product," she says. "There are other things that I find far more exciting nowadays. I think my work is slowly developing." Previously operating with an insatiable appetite for conglomerates' authoritarian influence, the next step forward in the sketch-artist's portfolio proved to be a bright one—introducing color into her artwork for the first time. "I have chosen to part from product and take a more conceptual approach," Hendry says of the change.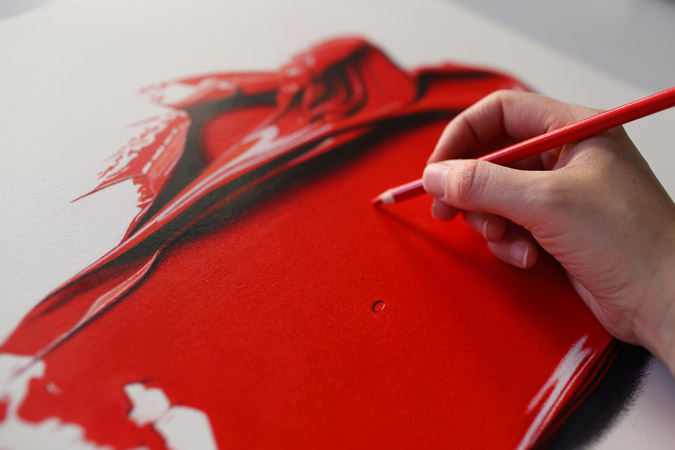 Image: CJ Hendry x Christian Louboutin.
It was perfect timing, it would seem, as she was soon approached by a brand with a fiery passion for pigment all its own—Christian Louboutin. "[It is] a brand that stands out due to its colorful energy, which I think translates perfectly." Roping her in as part of its celebratory Hong Kong Art Basel installation, an honor in itself as the 2013-founded show has seen such partnerships as Ji Zhou, Carmelo Tedeschi, and Quentin Shih, Louboutin provided a global platform for the artist to stand upon. "It is a privilege to get the opportunity to work with such an established brand," she says. "I am grateful that even though I was wanting to take my work in a new direction, [Louboutin] still trusted my vision."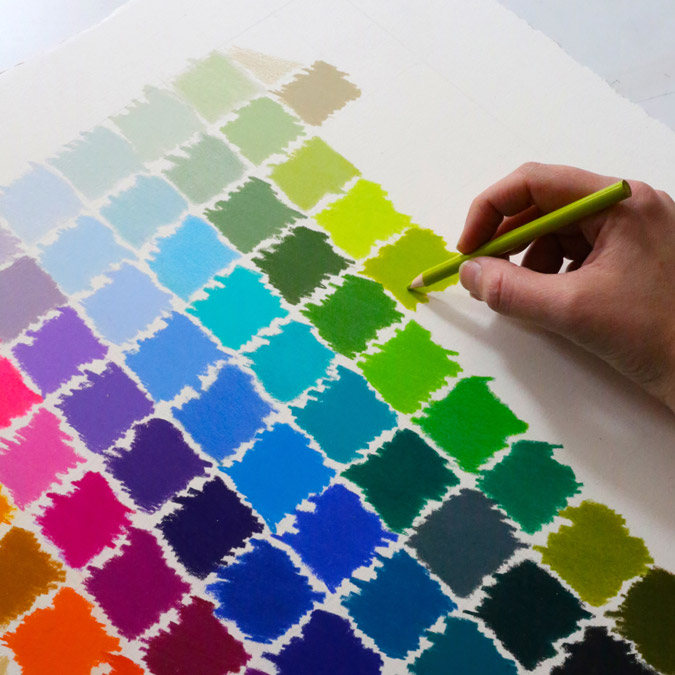 Image: CJ Hendry x Christian Louboutin.
Luckily, that artistic pivot worked. Displaying reach-out-and-touch interpretations of vibrant paint blobs, the confectionary-like art is deceivingly inspiring. Using just a pencil, a medium that proved daunting for the self-professed OCD sufferer, the images stretch their arms beyond the canvas for a thought-provoking look at imperfection and its bold capacity to exist. "Working with pencil has forced me to get over my need for perfection," Hendry says. "If there is a smudge, no one is going to die. Life goes on!" A deep-diving sentiment shared by the French shoe brand—the eponymous founder's own mantra, "A shoe has so much more to offer than just to walk," features a similar paradigm. "The fact that I have chosen to launch into color as well as work with Louboutin is an uncanny coincidence," she says. "It seems to be a very complimentary collaboration."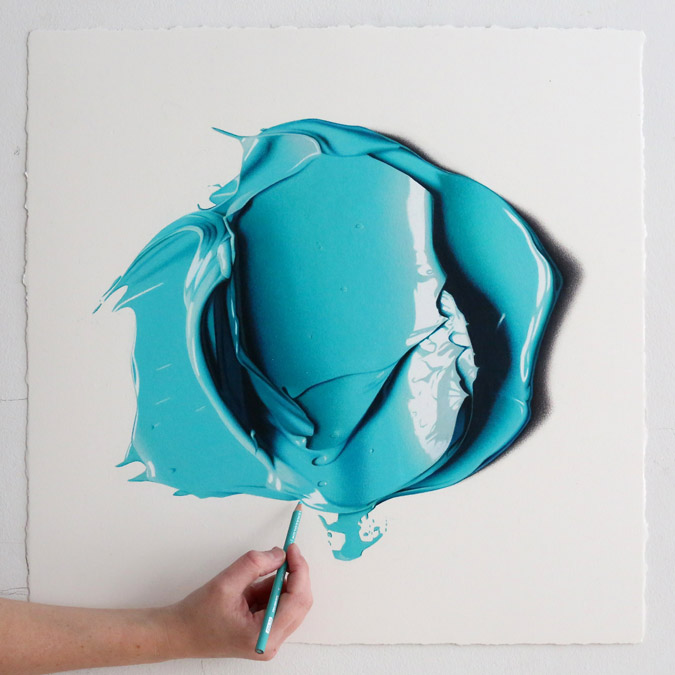 Image: CJ Hendry x Christian Louboutin.
Her no-holds-barred approach, insisting that her art be seen at the over-large scale it was meant, allowed for this new phase to experience its proper welcome, growing alongside Art Basel's collective clout. Though she might not have current plans as to what is next on the horizon following her biggest shift to date—"I don't know where I will go with my subject matter so you will be as surprised as me"—Hendry asserts her dominance in the pop art collective with every step she takes. Subverting a commonplace pessimism for her own embrace of iconographic influence, her visionary new world now sees its candy-colored reflection in Louboutin's own glossy, lacquered standing.