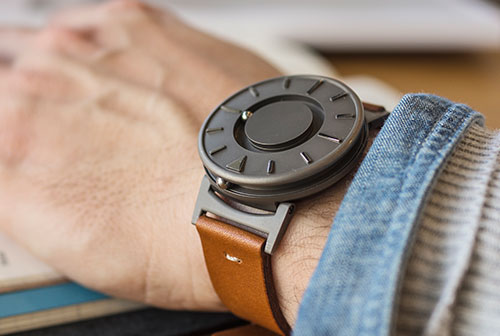 SKAGEN x Eone Update the Bradley Watch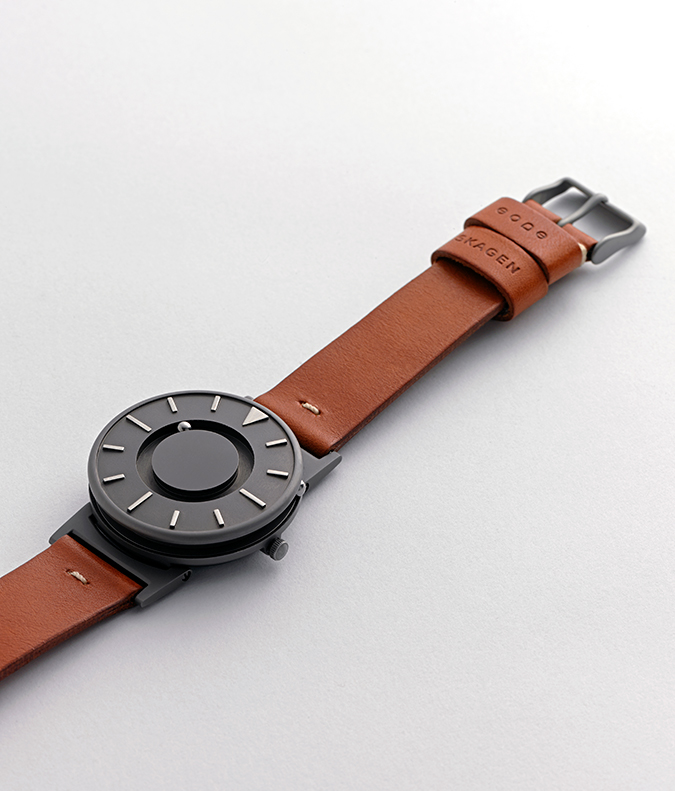 Danish brand SKAGEN collaborates with Washington, DC-based watch company Eone for a brand new, limited release of the latter's signature Bradley watch with the goal of creating a "simple and pure timepiece." Designed to tell time by touch for the visually impaired, the timepiece features raised markers at each hour and tracks on the inside and outside of the markers with two rotating beads to indicate the time. It was originally named after Bradley Snyder, the former naval officer who lost his eyesight in an explosion and went on to win medals in swimming at the 2012 Paralympics.
To update the timepiece, SKAGEN created the leather strap for the new Bradley using high quality Italian Vacchetta leather for a balance of richness along with the modern titanium and mechanical case. With a unibody construction, the watch provides resilience but is also comfortable for the wearer, and combines innovative technology with a minimalist aesthetic that is synonymous with SKAGEN's sleek and simple design style. Also inline with Eone's motto—"designed for everyone"—the Bradley is truly a watch for all: a functional, innovative timepiece for both men, visually abled or not.
The SKAGEN x Eone watch is available at select SKAGEN stores and online now.