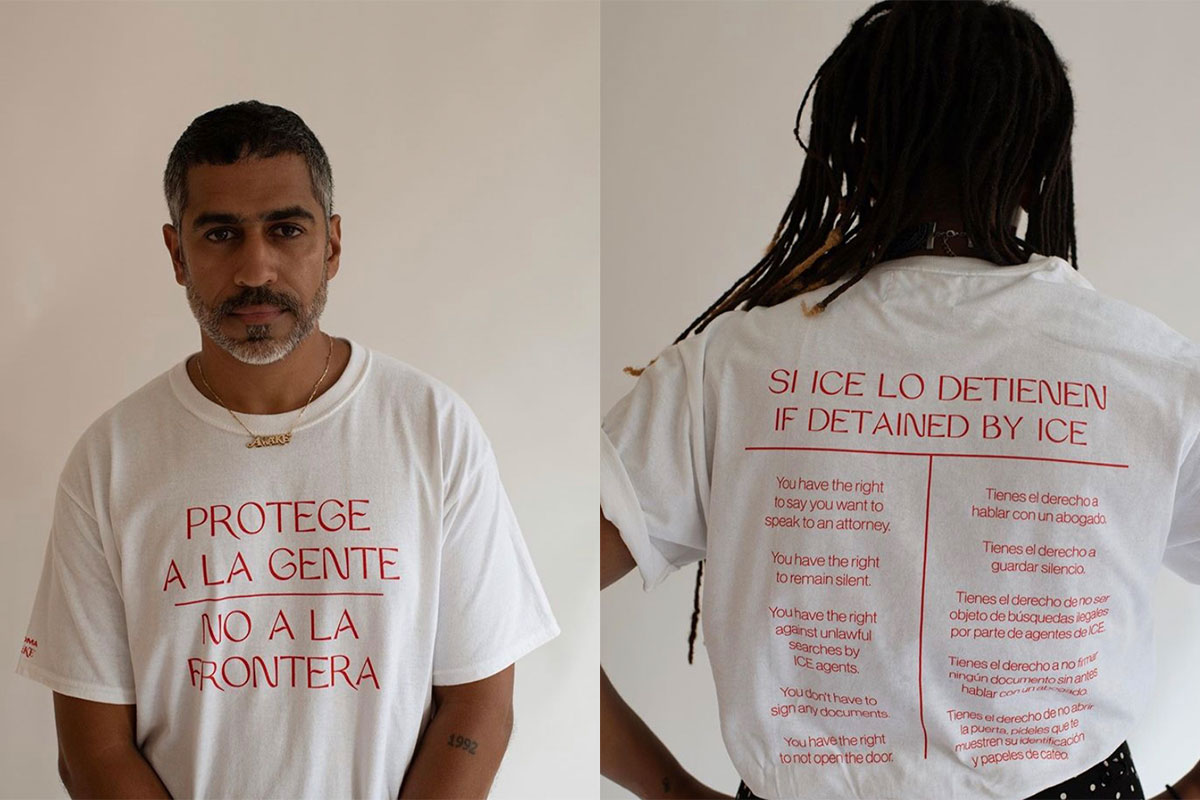 Awake NY x Chroma Release T-Shirt in Support of Migrant Rights
Awake NY and Chroma have combined forces to bring attention to the current US-Mexico Border crisis with a political graphic t-shirt. The two created a 100% cotton white tee with a bold text print reading "PROTECT PEOPLE NOT BORDERS." The text on the shirt is printed in both English and Spanish, and another print on the back of the piece provides simple but detailed instructions on what to do if detained by ICE. Proceeds from the shirt will benefit Al Otro Lado, a non-profit that provides legal and medical assistance to immigrants, and Casa Arcoiris, a shelter for LGBTQ+ individuals in Tijuana.
The Awake NY x Chroma shirt is available online now. Donate to Al Otro Lado and Casa Arcoiris by visiting their websites now.