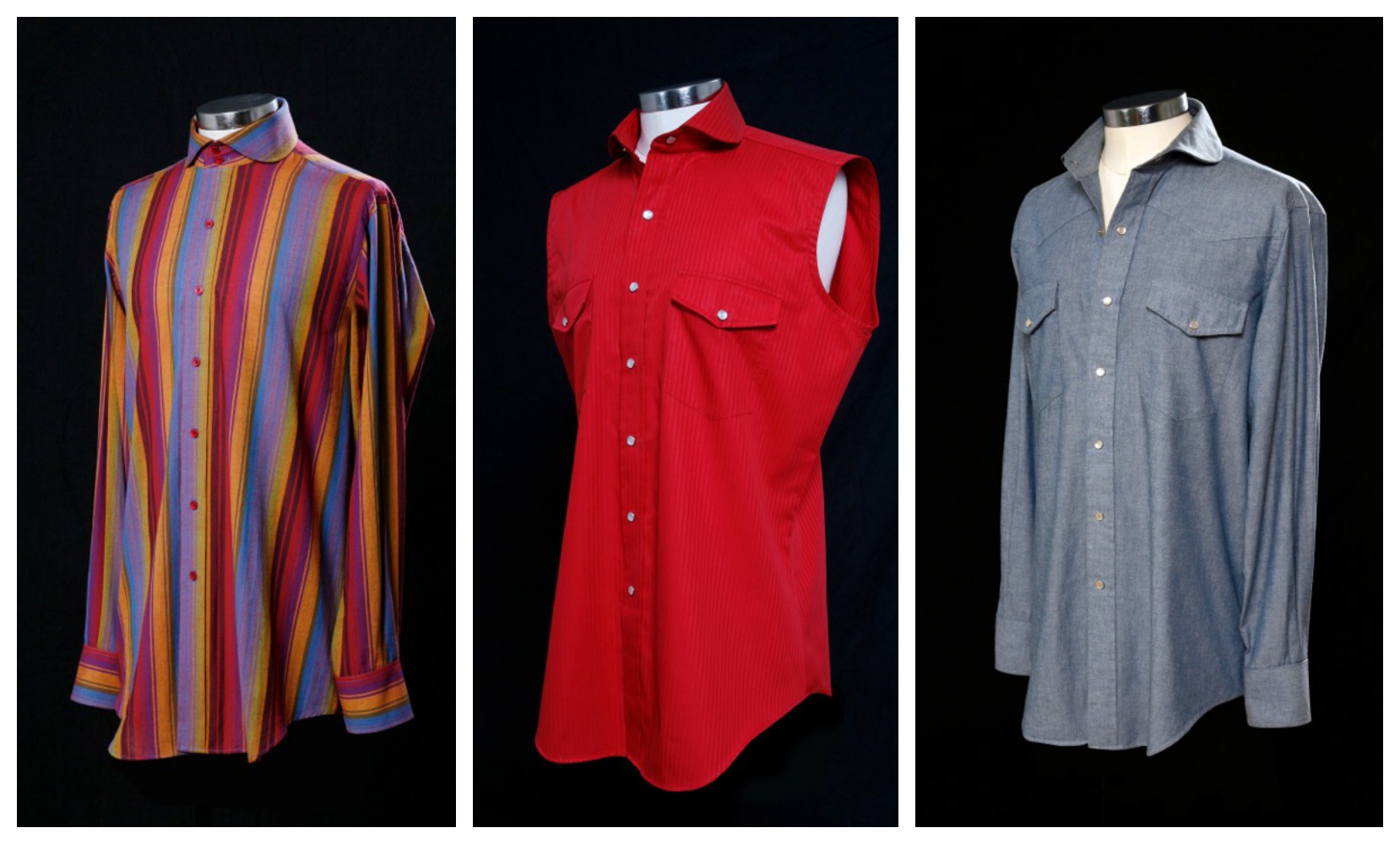 Old School Shirt Makers New York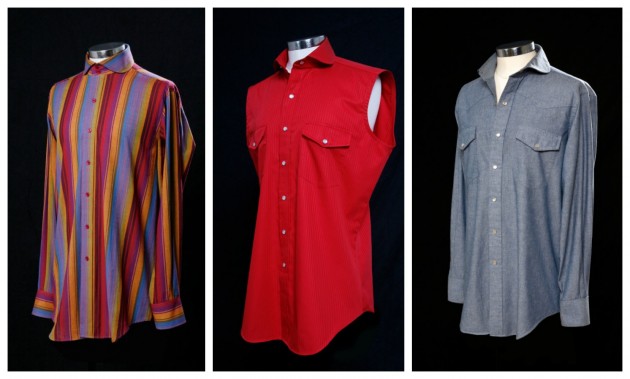 When you're shopping for shirts, the sheer volume of options can be overwhelming. Of course we enjoy the process of finding just that perfect shirt with just the right buttons, pattern, color, collar shape, cut and fabrication for the occasion, but we also appreciate when the time spent sifting through the options is paired down to a tightly curated menagerie. Enter Old School Shirt Makers New York, a brand new line of men's shirting that eschews mass for a pinpointed set with some rock n roll/pop-star flair. There's only 9 shirts in the collection, each hand crafted in Newark, New Jersey (meh, what's in a name) with with iconic cuts from classic badass American styles. The snap-button chambray is western with an extreme spread raquette collar—an elegant take on the cowboy. The western style yoke is also found on the Gatsby, which comes off with some sly bootlegging style with its vertical stripes and raquette smooth collar.  And for those of you with lots of flair, the hombre railroad is a late 80's/early 90's hip hop throwback and the Joe Strummer is all punk-off with it's red, sleeveless attitude.
The collection launched in June by Kevin Stewart, a fashion industry stalwart. He got his start at the legendary downtown Canal Jean Co, assisting on window display and has since gone on to become head of creative services for brands like Joseph Abboud.
Check out the entire collection at oldschoolshirtmakers.com