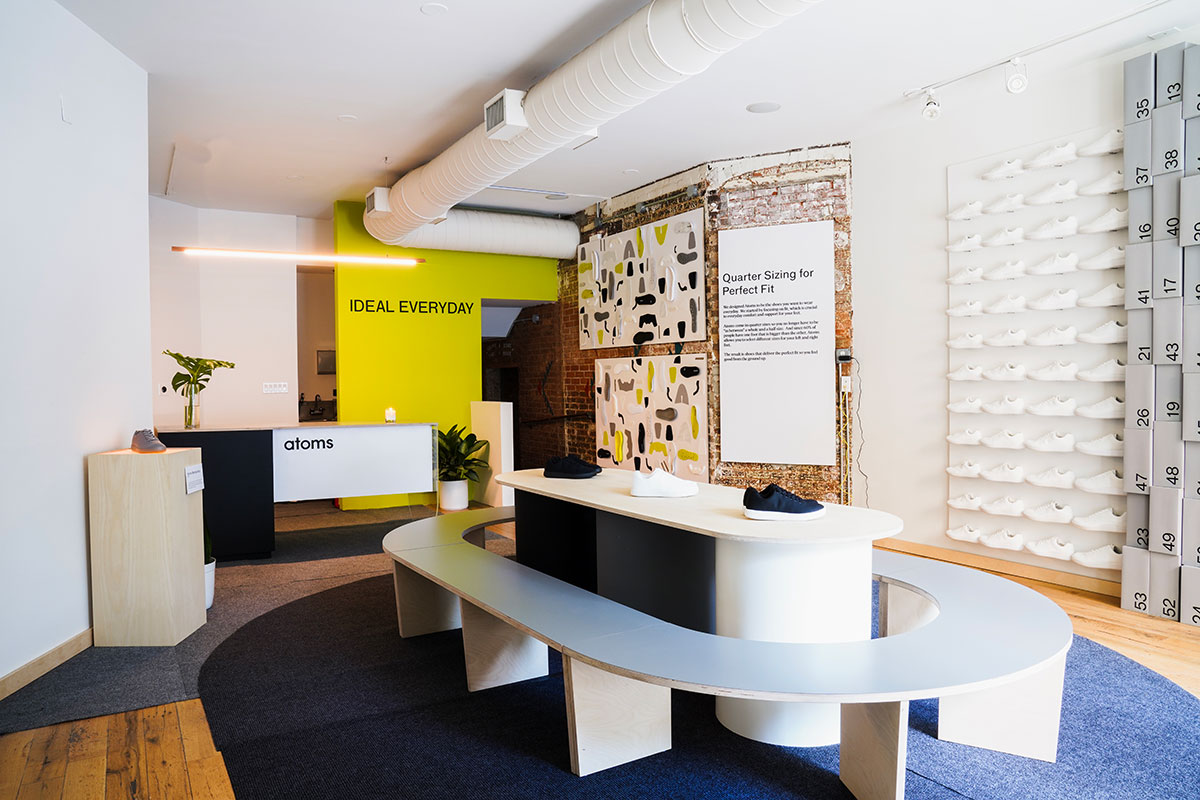 Atoms Opens Retail Location in SoHo
Ever since launching this past June, Atoms, a custom sneaker brand, has introduced an alternative, updated way of choosing the ideal shoe. The brand offers 47 sizes of sneakers including quarter sizes ensuring that the shoe fits the foot — also meaning that you might end up with two different sized shoes (60% of people have different sized feet).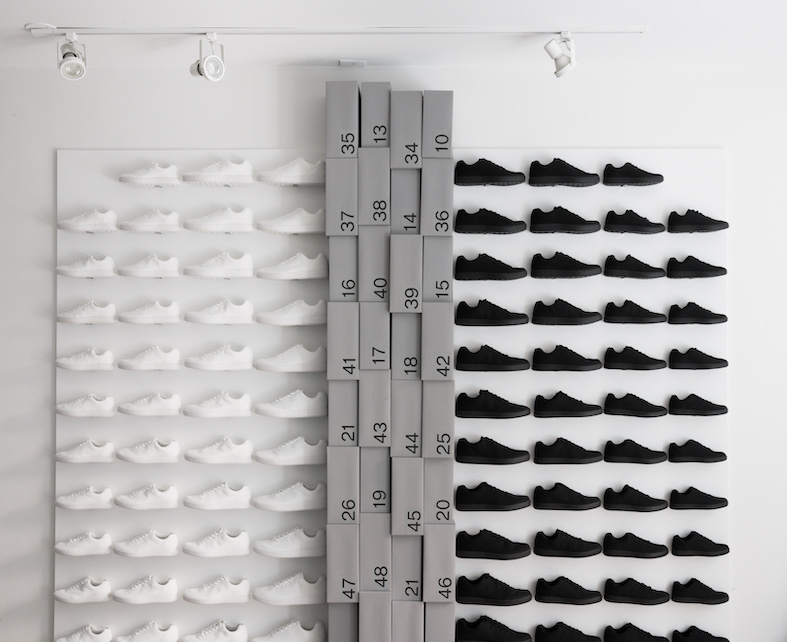 The brainchild of Waqas Ali and Sidra Qasim, Atoms is the product of two-years worth of research. It turns out that buyers want a simple shoe, a transitional one, one that is easy to tie, and one that isn't visually overly loud. Atoms shoes are monochrome, including a neon green option available only at the pop-up, with stretchy laces.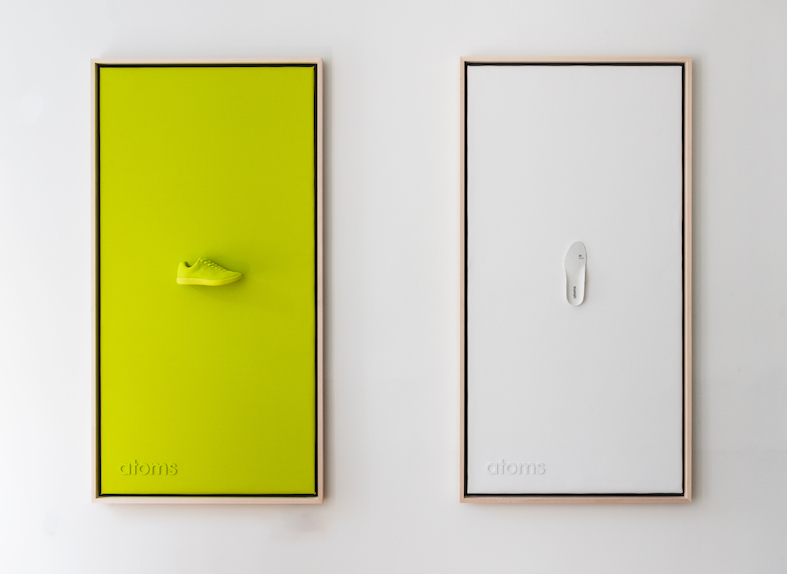 The concept includes an in-person shoe pairing experience where one goes home with their perfect pair. The online version features a test with then three pairs of shoes sent over to choose the footwear per foot. Being that the brand's shoes are either all-white or all-black, maybe it's time to mix up the coloring as well?
Atoms shoes retail at $179 per pair at Atoms.com.