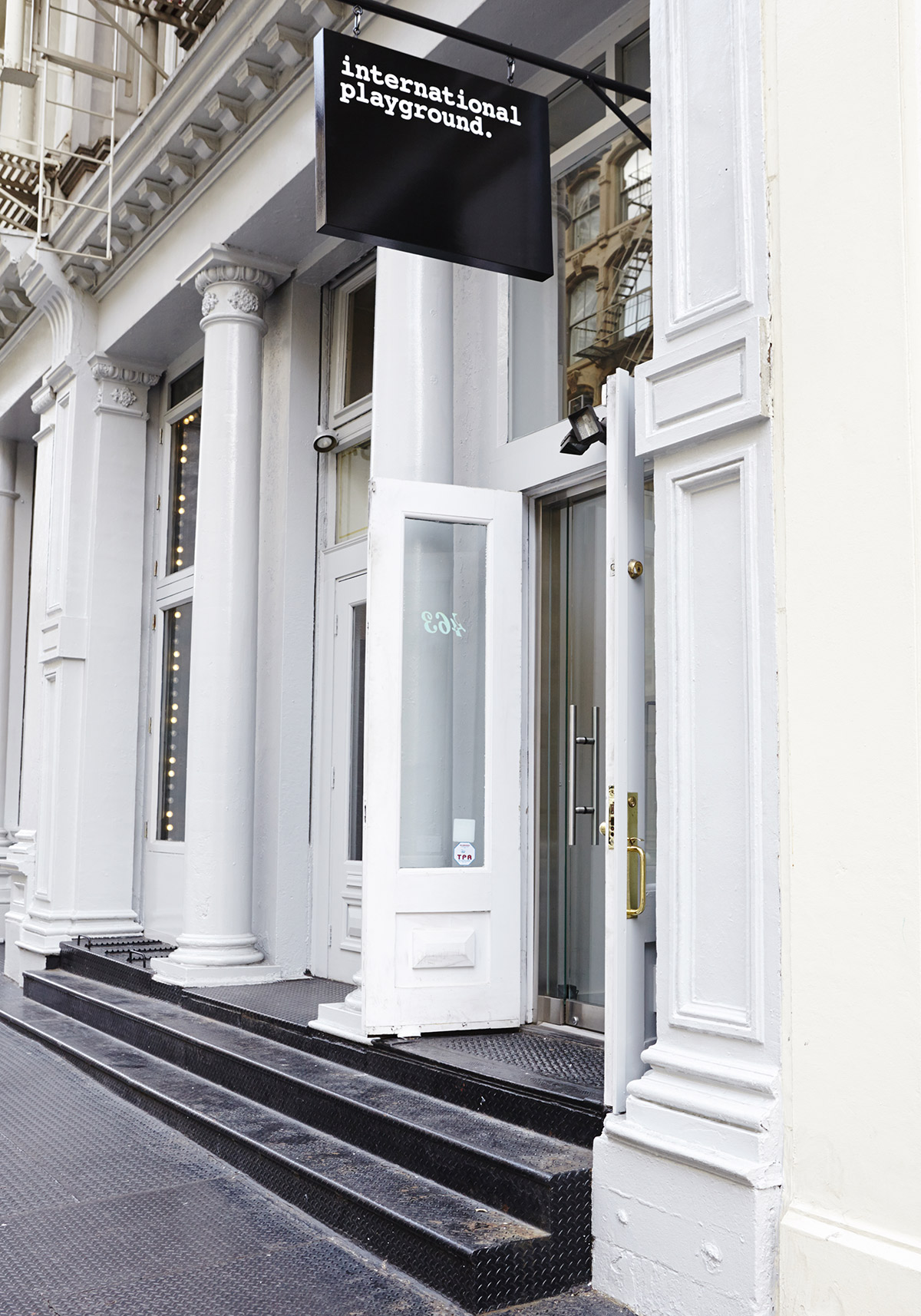 International Playground Opens Second NYC Location in SoHo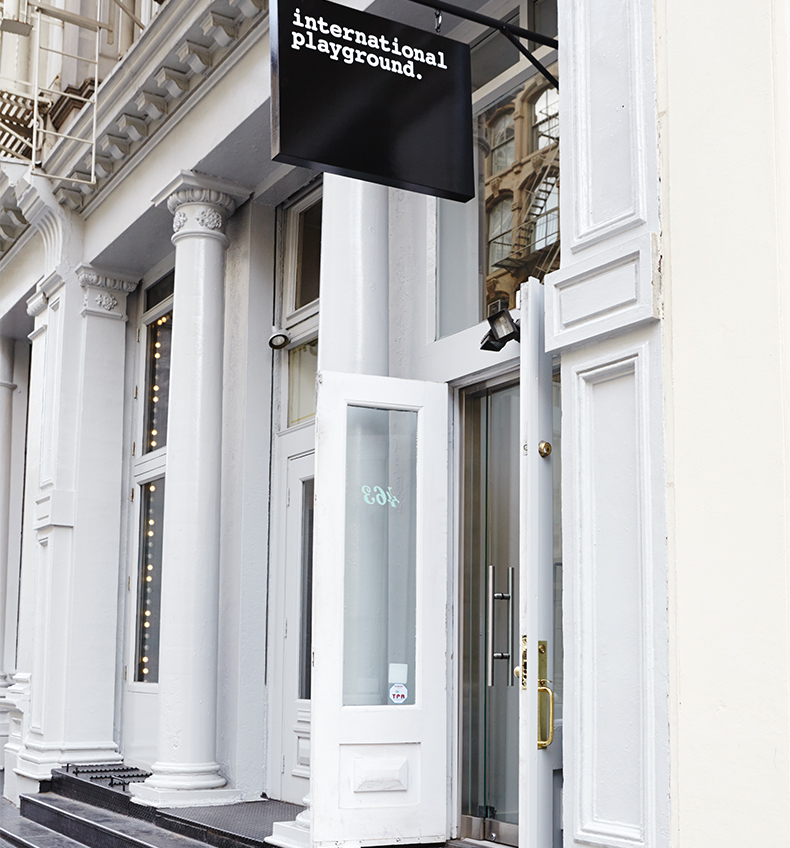 Image: Shelby Gates.
Today, July 24, 2014, dynamic retail duo Johnny Pizzolato and Virginia Craddock see the opening of the second installment of their downtown-fashion-forward-hotspot, International Playground. Located on a coveted Broome Street block in Soho—the retail world's answer to the Holy Grail—the new, charming multi-brand boutique is a veritable sandbox of eclectic (and mostly European) designers set against the backdrop of an elegant interior. "We were inspired by Art Deco and the 1940's department store vibe," says Craddock, who met Pizzolato at Carlos Campos— the menswear brand where the pair worked before going into business together. "Johnny and I are both attracted to the glamorous side of things, and [the new store] is a beautiful space to showcase really amazing designers and the things that we've discovered," she continues.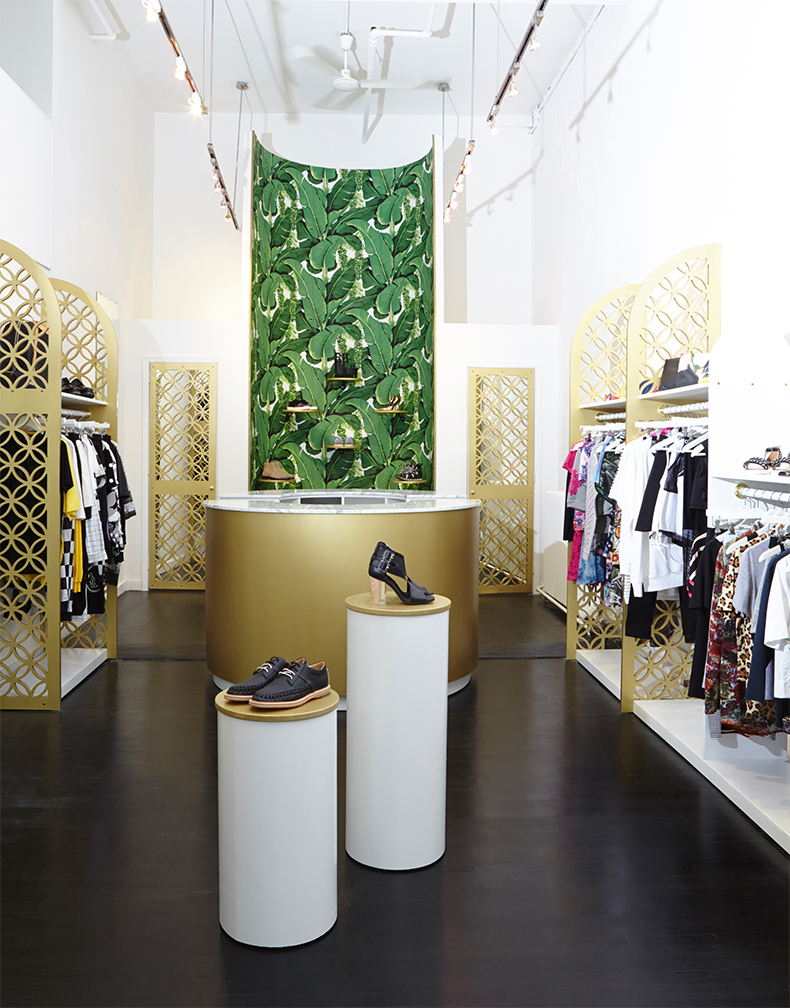 Image: Shelby Gates.
The first location—situated in the historic Bowery district of the Lower East Side— boasts the quirkiness and destination appeal that the neighborhood suggests, while the newest International Playground sets a more elevated tone. "The store is in the middle of Soho, so we are really hoping to tap into the New York set and the European tourists," Craddock explains. "We have really gone to a very international mix with the designers that we've brought here." Reading like a who's who of some of Europe's most popular designers, the store's stock list includes the likes of menswear brand Soulland from Denmark and edgy, French-fashion-meets-art label Andrea Crews. Shoppers will also find labels closer to home, like LA-based Anzevino Getty—which launches exclusively at International Playground this Fall.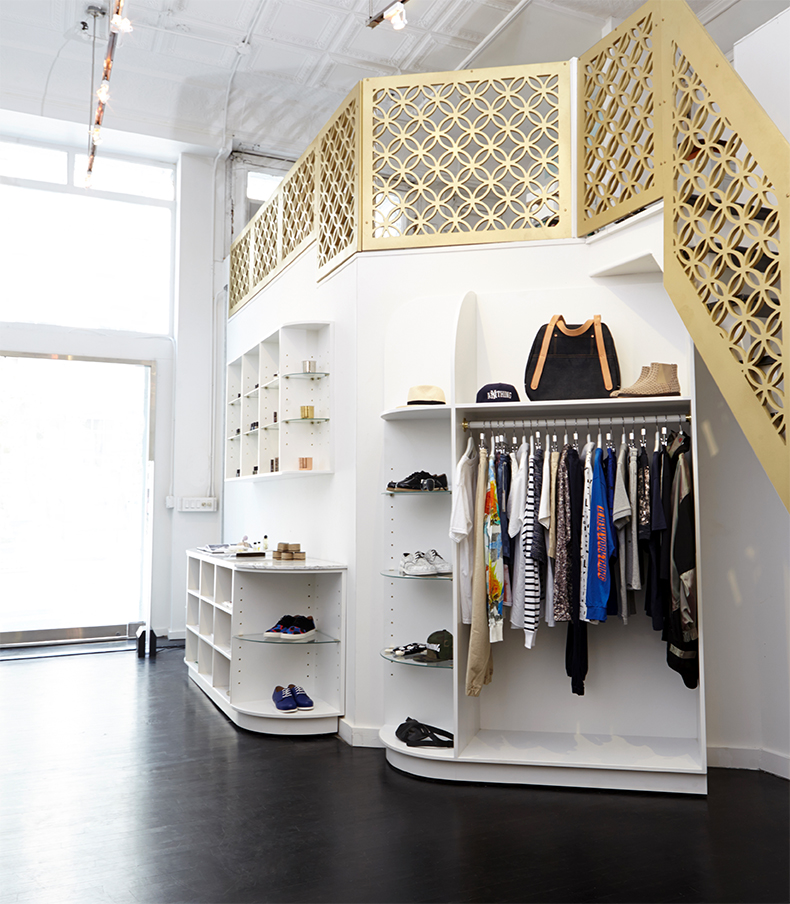 Image: Shelby Gates.
In addition to offering men's and women's clothing, the new store will also carry a well-curated (and beautifully displayed) selection of scents, candles, books, and periodicals. The shoe gallery—which holds a number of artistic shapes floating against classic leaf-printed wallpaper and resembling framed art—is a stand out and a delightful focal point for anyone who enters.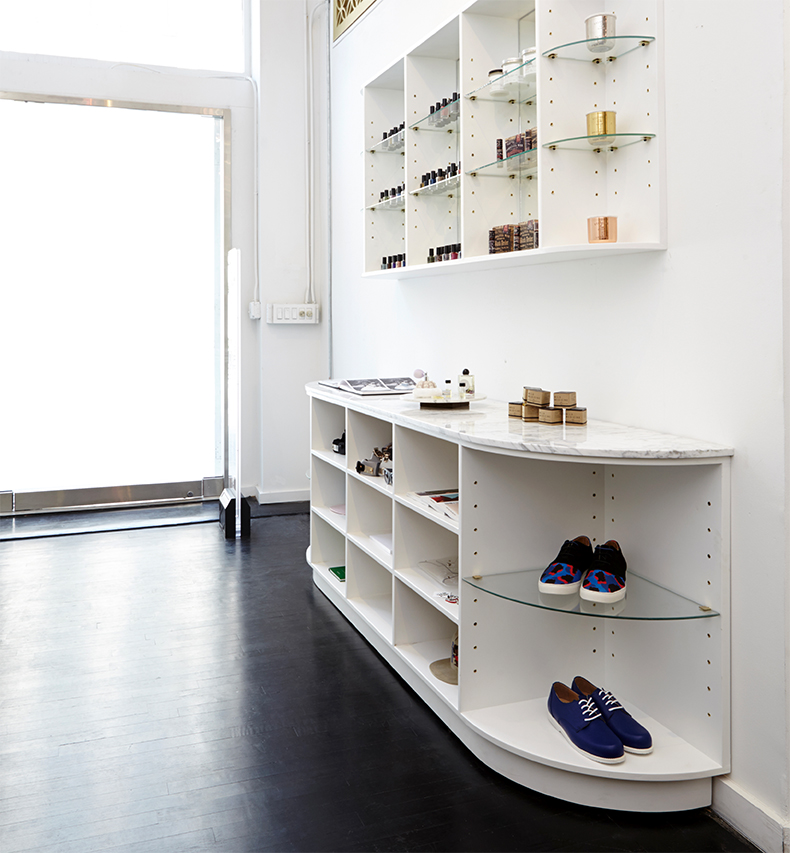 Image: Shelby Gates.
It is the art of discovery that inspires both owners in selecting designers for their stores and with offerings as varied as its clientele, International Playground will, undoubtedly, continue to attract playmates for years to come.