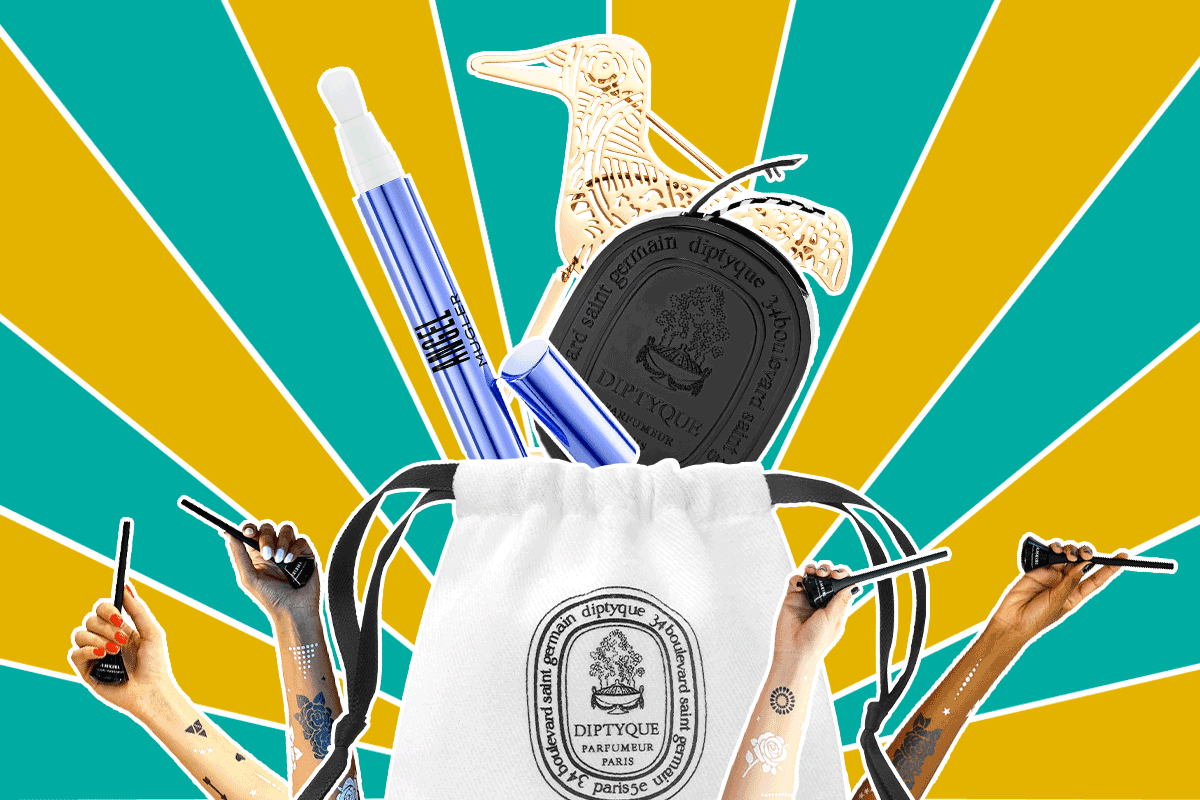 Are Scented Accessories the Next Beauty Trend?
It has been the year when suits made a comeback, Harry Styles returned to the limelight, and visual fragrances and scented accessories became the newest trend. While not necessarily a novelty — throughout history, women have stored perfume on-chain flacons and sprayed their accessories — this antique tradition is once again making penetrating the mainstream. From a gilded perfume chain to scented tattoos, brushes, and brooches — we've got you covered. Consider these as a gift for the special perfume aficionado or even for yourself. You deserve it.
Mugler perfume brushes are the perfect stocking-stuffer and on-the-go travel gift. The brushes come in three colors (blue, purple, and green) featuring the renowned Angel, Alien, and Aura scents from the designer. The makeup brushes offer a seamless gel application of the scent that settles in on the skin for longevity.
$28, available at MuglerUSA.com.
Diptyque Prêts-à-Parfumer Collection
Who said that perfume can't live inside jewelry? Diptyque's "Ready to Perfume" holiday collection features an array of brooches in the form of a bird as well as bracelets and ceramics. Drop a ceramic in your bag, and vary between bags, to make your handpiece truly yours.
$55 – $120, available at DiptyqueParis.com.
Amkiri: The World's First Visual Fragrance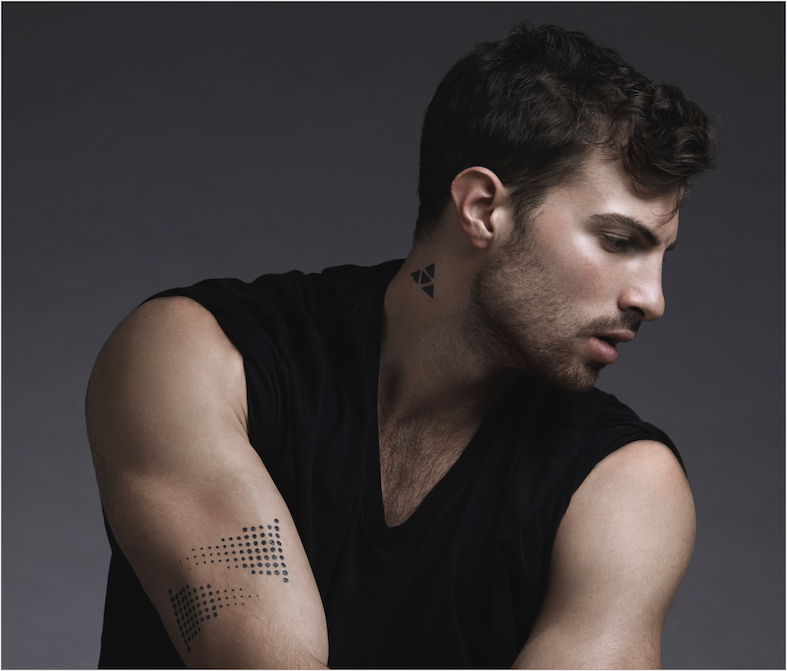 Amkiri is an industry-changing perfumer that features a variety of tattoo stencils and a scented want to apply the signature fragrances. A freehand wand is available to draw on your own design. The scents are hypoallergenic, water & sweat resistant, alcohol-free, vegan, and long-lasting.
$12 – $96, available at Amkiri.com.
Veronique Gabai Fragrant Jewelry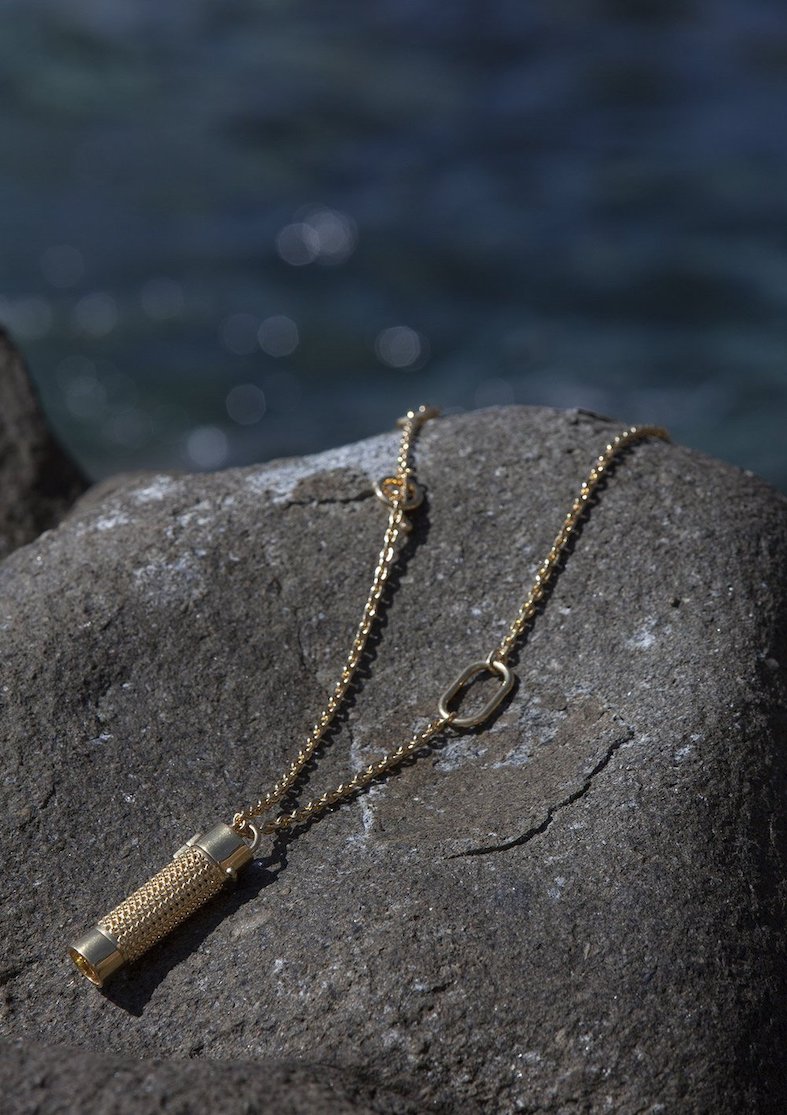 The French beauty veteran has started her own namesake brand earlier this summer inspired by the scents of Côte d'Azur. With a lovely collection of fragrances, the cherry atop are the pendant-and-chain accessories where one can store mini-perfume flacons — chic, useful, and truly timeless.
$850, available at Veronique.Gabai.com.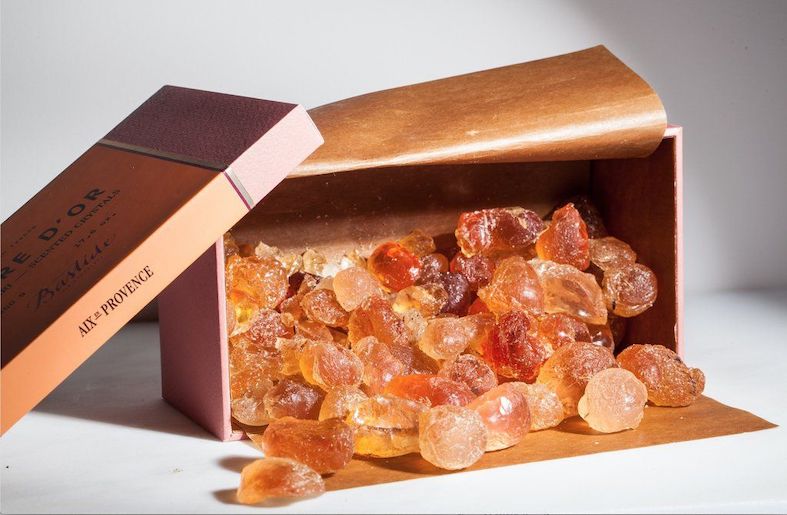 Instead of polluting the air with toxins in air fresheners, Bastide offers a natural scented-crystal alternative. Pervading the air with dreamy scents from Aix-en-Provence, the brand has budded these as their own version of "potpourri." Drop a crystal or two in your bag or coat pocket to spread the fragrance everywhere you go.
$116, available at Bastide.com.