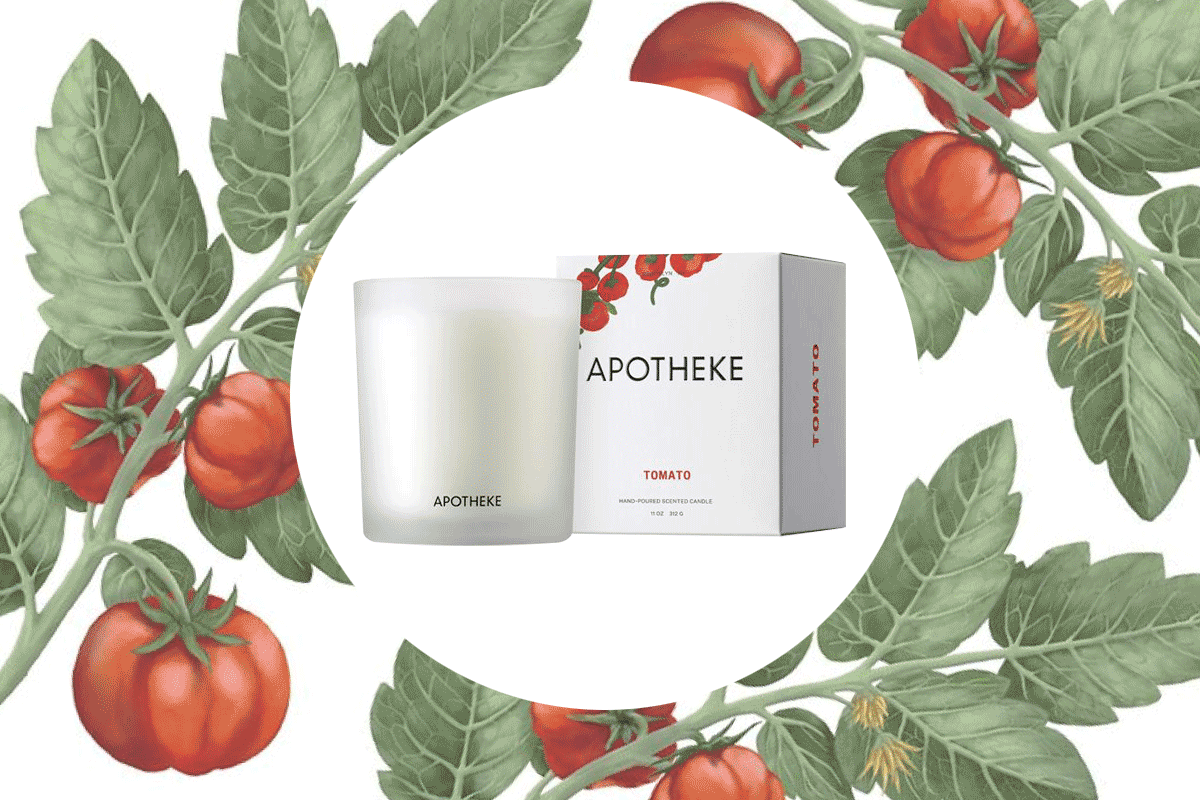 Are Tomato Candles the Next Big Trend?
You heard it here first — tomato candles are the ultimate scent of this summer. No matter whether you want your surrounding to smell like a Bloody Mary, tomato-scented candles don't really smell like the actual raw fruit. Green tomatoes, in particular, have a truly refreshing quality that one wants on a sweltering hot day. Instead of offering a winter-cold, cozy repose, tomato-scented candles offer a fresh breath of air. If you're with us and tired of sweet, musky, and orange-scented everything, explore our compilation of four candles that will decorate both your space and air.
Jo Malone London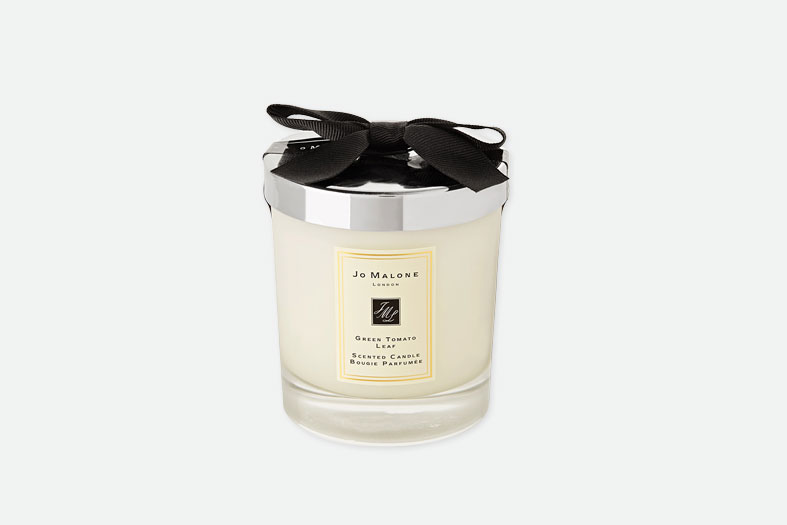 Green Tomato Leaf Scented Home Candle, $67, available at Net-A-Porter.com. 
For a smooth start, we've chosen this Jo Malone candle as it resembles a green tomato leaf scent. With fruity undertones reminding us of a lush garden, this aroma embodies a true English-countryside summer.
Apotheke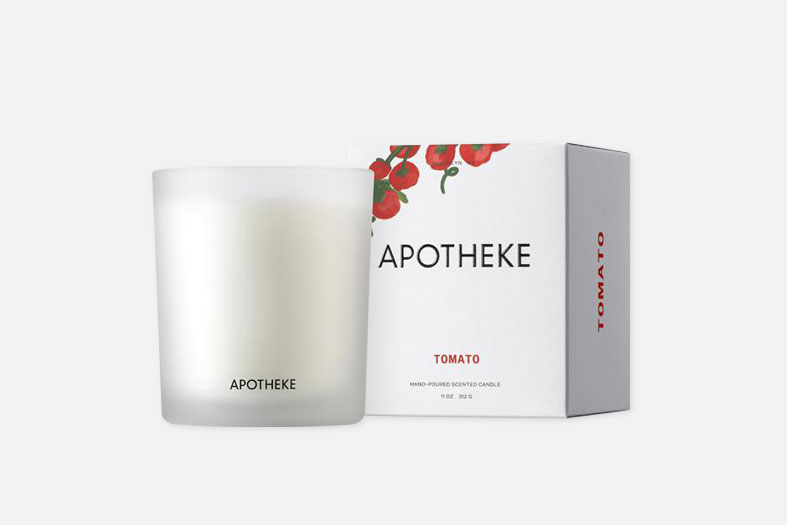 Tomato Candle, $38, available at ApothekeCo.com.
This limited edition summer candle from the Brooklyn-based candle, soap, and lotion brand is ideal for a style-minded minimalist.
Carrière Frères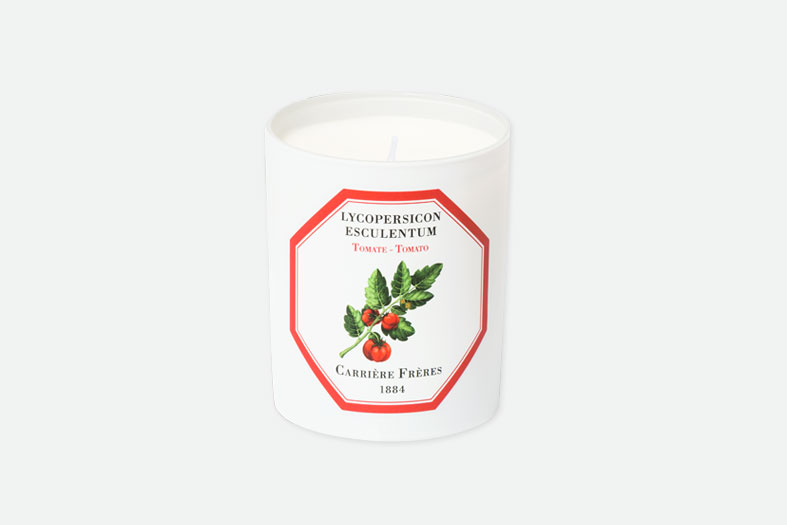 Tomato, $50, available at CarriereFreres.com. 
Coming from the elegant French brand that followed the tomato plant all the way to its origins in South America with the Incas, this candle is particularly fragrant and fleshy.