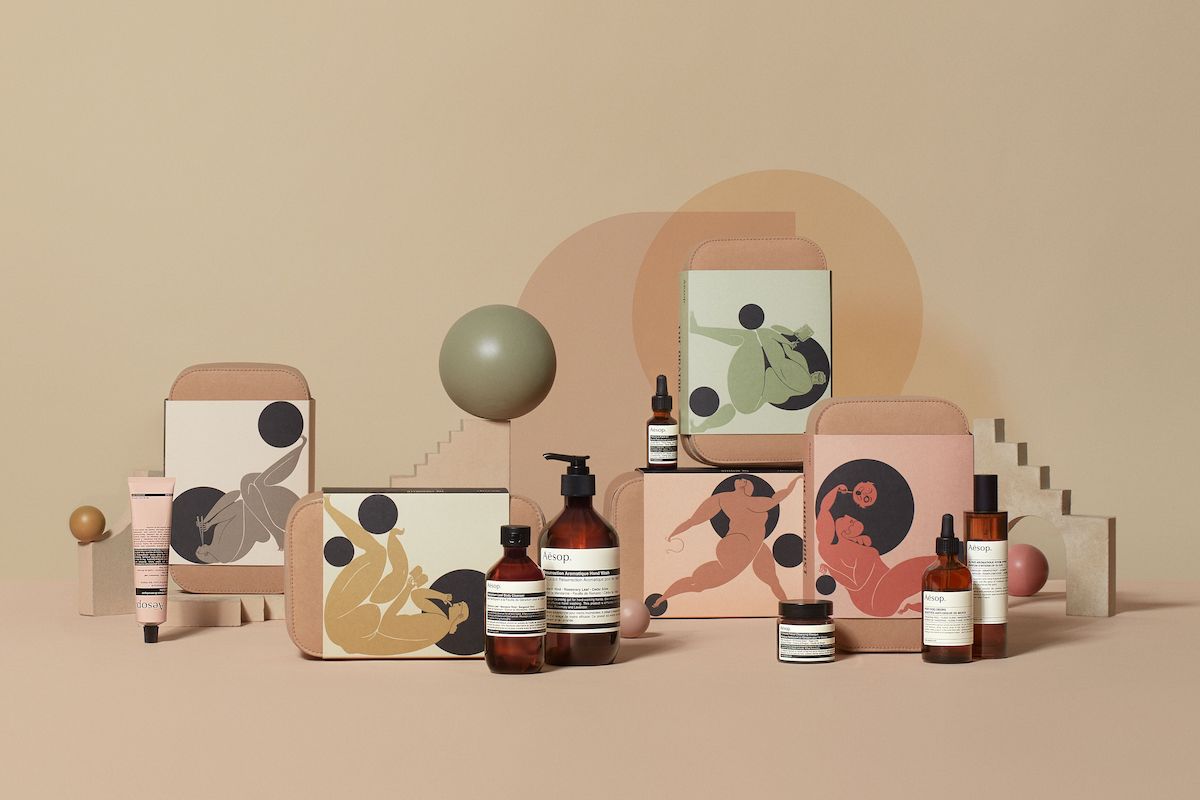 Aesop Just Dropped Five Self-Care Kits
Aesop has you covered for the holiday season with a group of five gift kits dubbed 'Of Muse and Myth,' as an ode to Greek mythology and culture. Jam-packed with some of the brand's most effective products, each set features whimsical names including The Humorist, The Reveller, The Melodist, The Chronicler, and The Orator. Find the people in your life that best fit each of the characters from the sets and you'll be set with the perfect gift.
Wrapped in reusable tan amenity cases, each kit features a cover drawn by New York-based artist Giovanni Garcia-Fenech. Two of the kits feature skincare (pampering and antioxidant) and another is a trio of goods for the home and basin. A separate kit targets body and bath needs while the final is stocked with products for hands and body. The playful aesthetic in which each kit is presented, as well as the active products, results in the perfect option of goods for the humorists, the revellers, and so forth in your life.
The complete Aesop 'Of Muse and Myth' collection is available at all Aesop stores and online now.