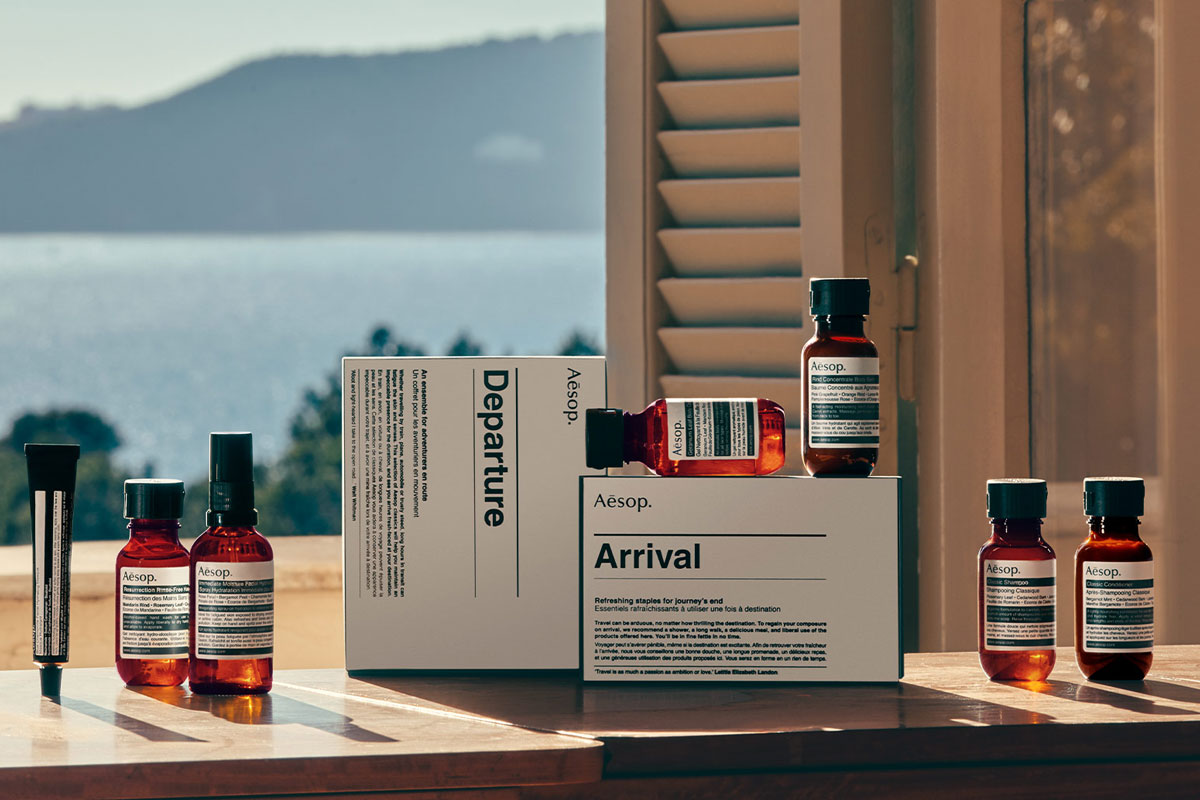 Grab These Aesop Kits Before Takeoff and Landing
The worst part of traveling is the physical act of getting from Point A to B — early morning groggy cab rides to a crowded airport where you have to take your shoes and belt off before you even get to the terminal so you can board a cramped plane to wherever you're supposed to be. Super. It should go without saying that the stress of traveling — particularly flying — can take its toll on the body and skin. The lack of humidity in an airplane cabin dries the hell out of the skin, leading to flakiness and potential irritation.
Aesop's new travel kits — Departure and Arrival — contain an assortment of products for the whole travel cycle. The Departure kit features seven products, including a hand wash, hand balm, hydrating mask, rose mist, lip cream, toothpaste, and mouthwash, to combat the stress of in-flight travel. And when you arrive at your destination, the Arrival kit is there to celebrate all you've been through with a body balm, cleanser, shampoo and conditioner.
Aesop's travel kits are available online now.