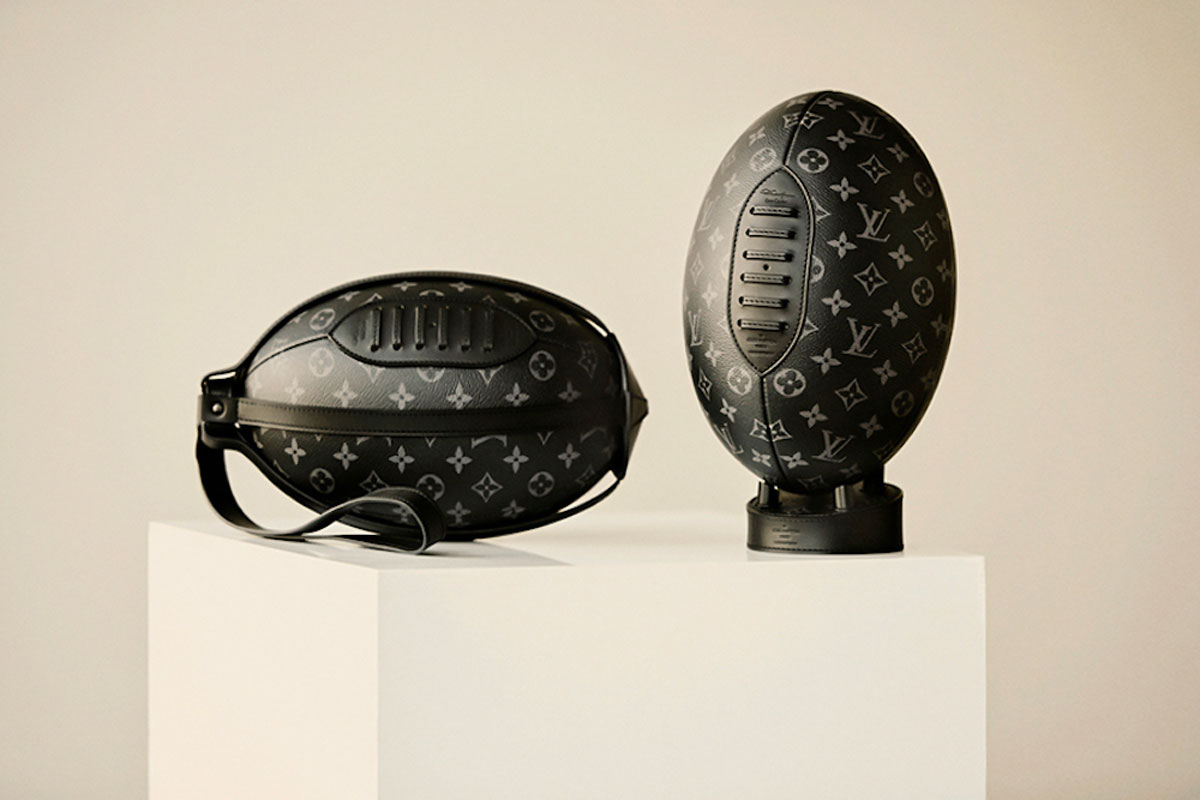 Louis Vuitton Releases Black Leather Rugby Ball
Ahead of the 2019 Rugby World Cup, Louis Vuitton is paying tribute to the sport the only way it knows how. The designer partnered with Dan Carter, a player for the New Zealand All Blacks, on a super limited-edition monogrammed rugby ball. The ball is made with rich black leather and decorated with the label's ubiquitous monogram print in grey. Better yet, each one comes with a leather strap so you can wear it like a bag and be ready in case you ever wanna break into a rugby game, as well as a stand to display the piece in your home like sports decor. People love to frame jerseys and trophies and whatnot, so I reckon this is just taking it up a notch.
Only 112 of these designer rugby balls are said to be produced, so I can't even imagine what the resale prices will be once they're released in LV stores on September 20.