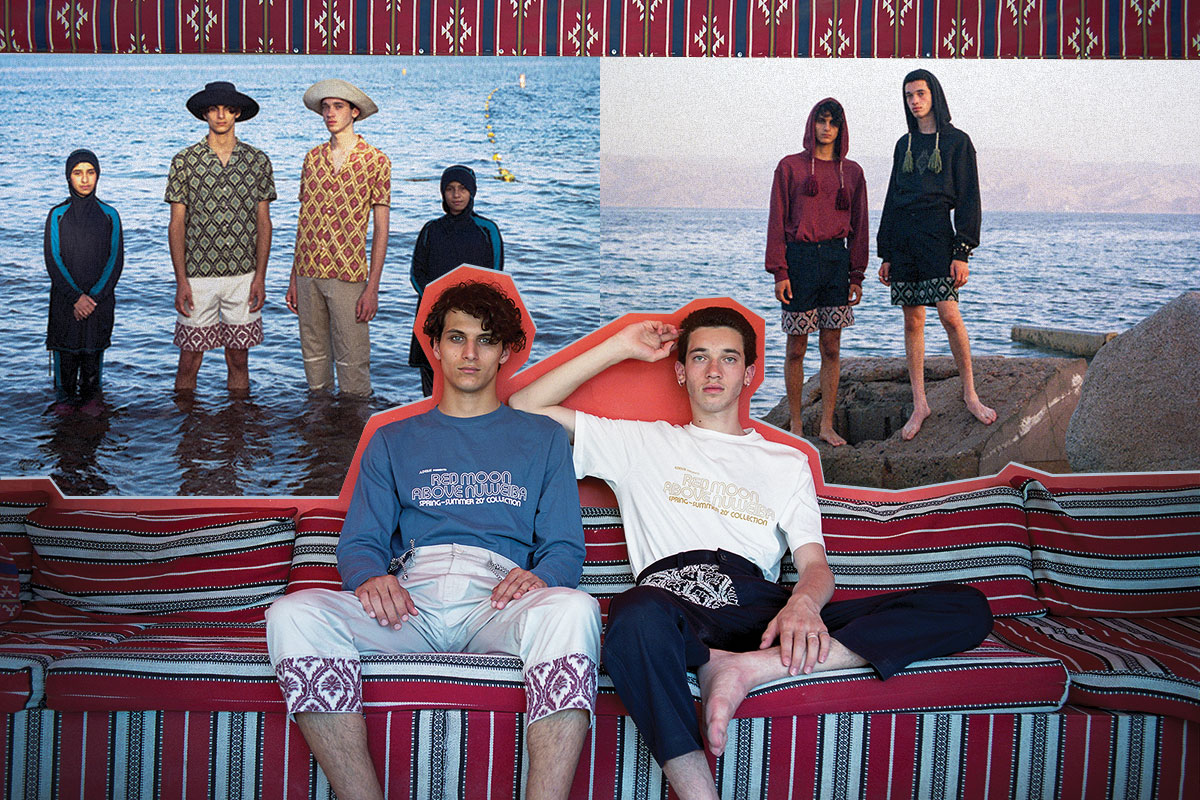 ADISH Delves Into Israeli Politics for Spring/Summer 2020
For its Spring/Summer 2020 collection, Tel-Aviv based ADISH takes inspiration from the 1978 Nuweiba Music Festival that took place in the then-Israeli-occupied Sinai Peninsula before it was returned to Egypt in the wake of the peace treaty negotiations. Signifying a more optimistic perspective on territory withdrawal, the music festival was a celebration that marked the end of the occupation in Sinai and the beginning of hopeful peace between the two countries.
The collection incorporates the ambiance of the era and Nuweiba – the psychedelics, graphic language, and the desert aesthetic unique to Sinai – through the muted color scheme, traditional patterns, and vibrant textures that evoke regional images like sandy mountains, local Bedouins, and discolored rugs. "Red Moon Above Nuweiba," the name of the collection, is derived from a 1978 Israeli newspaper "Maarvi" article written by the well-known Israeli author Johnathan Geffen.