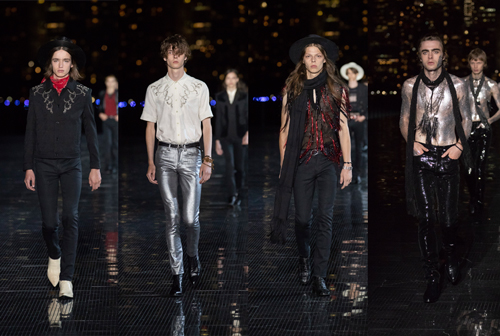 A Look at Anthony Vaccarello's Saint Laurent Debut in New York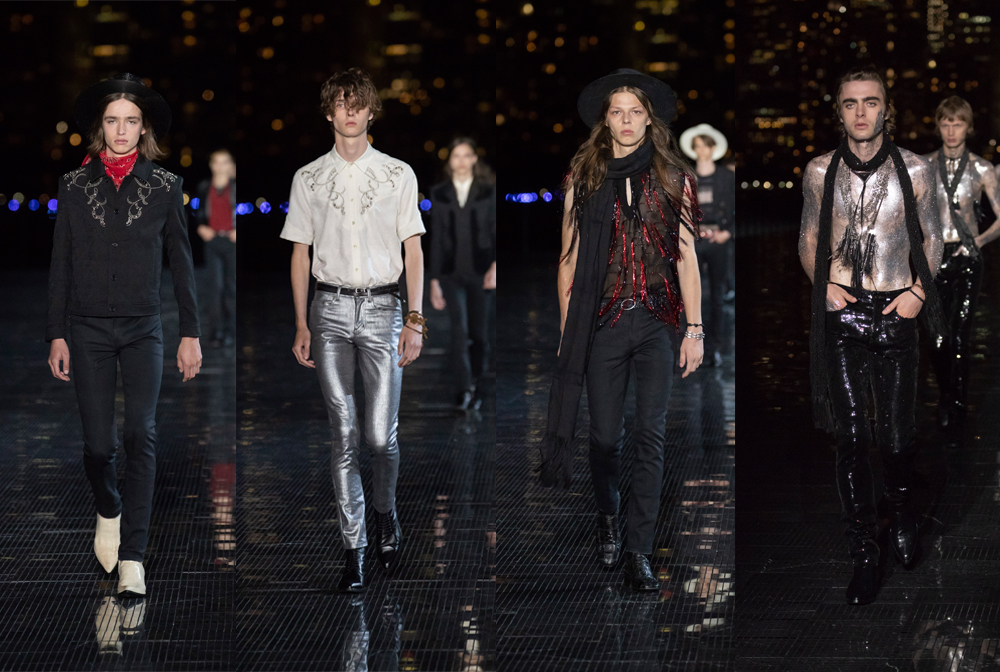 Images: Saint Laurent.
On a Wednesday night in June, Anthony Vaccarello transformed New Jersey State Park into a sleek runway for his debut men's collection for Saint Laurent, and the label's first presentation in the city. His appointment as creative director comes after the departure of Hedi Slimane — who will soon launch Céline's first menswear line — who reinvented the brand with ultra-skinny silhouettes and rockstar fervor before stepping down in 2016. Vaccarello delivers a promising first collection, following in Slimane's footsteps and injecting the Spring 2019 collection with the opulence of the 70s, no doubt something he grew a taste for during his time at Versus Versace. To really drive the point home, Lennon Gallagher (son of Oasis frontman Liam Gallagher) was made the face of the brand earlier this year.
The collection combined cues from the 70's with classic Americana motifs to deliver a shimmering debut. High-waisted flared trousers balanced the ultra-skinny jeans that have become near synonymous with the brand, which were updated in shimmering fabrics. Western influences were sprinkled throughout the collection, with embroidered with rhinestone-like embellishments and the occasional bandana, while the overall slim tailored silhouette anchored the collection and kept it firmly urban. An army of models donning shiny skinny trousers and coated in body glitter closed the inaugural show, which effectively carried on the name of Saint Laurent while teasing what's to come.
Watch the show here.