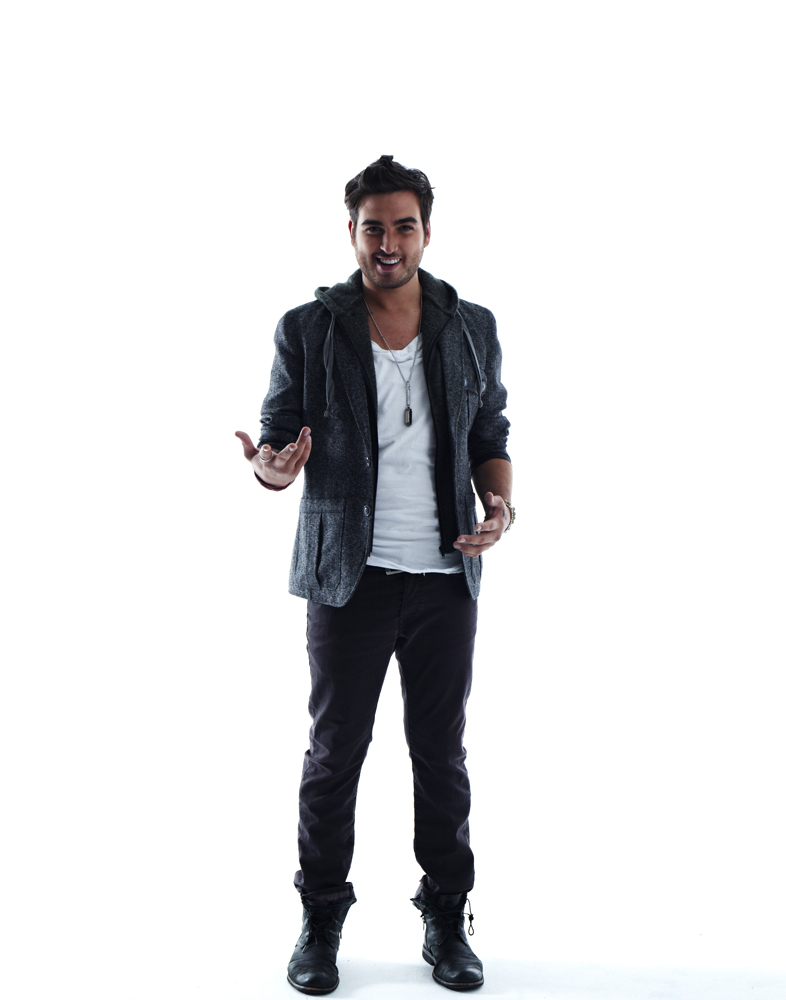 Why Bobby Minor Changed His Tune (and His Name)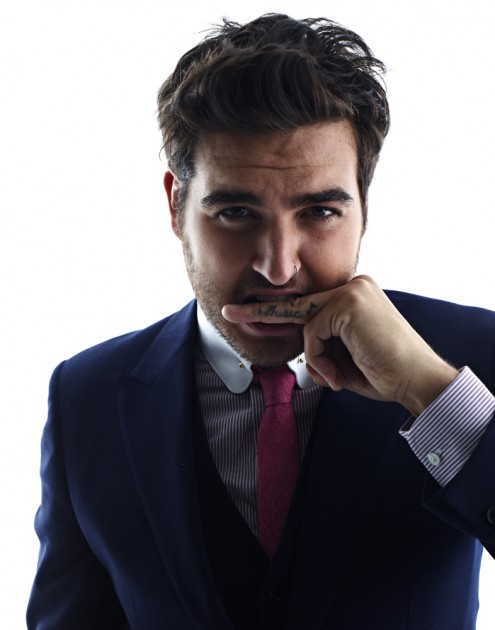 Fans might recall Naponé's summer jam "Gypsy Rose," the lead single off of the band's debut EP that blew up last year. Now the former frontman of the group—born Anthony Napoliello—is back with the first release of his upcoming LP, due out in August. But it's not just new music on the horizon for this 24-year-old, he's also got a name change. A what? The artist formerly known as Naponé is now Bobby Minor. What brought this about? We sat down with the singer to uncover it all, including New Jersey stereotypes he'd like to quash and the meaning of his most important tattoo, inscribed ABNF. Plus, we're debuting the video for Minor's single "LIVE LAUGH LOVE."
Essential Homme: Let's dive right in, why are you changing your name?
Bobby Minor: Well, I was in a band—Naponé—where I was the lead singer/songwriter. This [now] is a solo project, so I'm going with a new name to reintroduce myself to the fans.
EH: What's the scariest and most exciting things about flying solo?
BM: I've worked with so many bands in my life all over from Florida to Boston to New Jersey that I've come to the conclusion that I know what I want from my music and what my music wants from me. I'm tired of the whole band thing; it feels like a bunch of marriages together. I want to have my own message, not the message of four or five guys.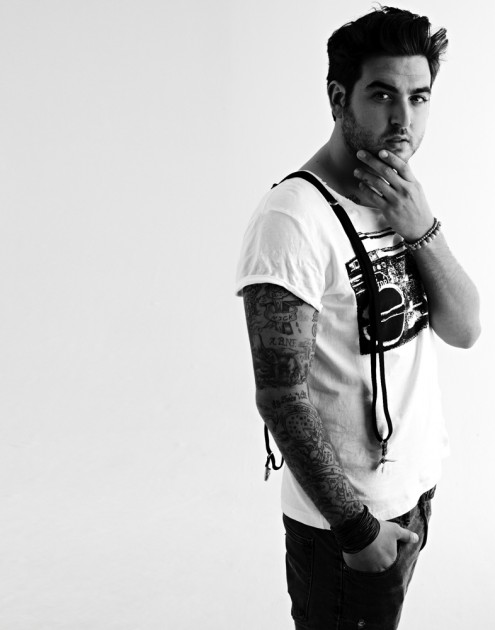 EH: How many instruments do you play and which is your favorite?
BM: Drums, bass, guitar, piano, and harmonica. Favorite  has got to be piano; That's what I write my songs on. I've been in love with it since I was a kid.
EH: Where do you go to find new music?
BM: Honestly, from my friends. We all love indie artists. One of my favorite is Andrew McMahon. His structure of melodies, harmonies, and hooks are phenomenal. I like the indie scene because it's a different, more relaxed vibe than major pop [music].
EH: But are there any particular top 40 artists that find their way into your playlists?
BM: John Mayer, A Great Big World, Mike Posner.
EH: What's one New Jersey stereotype you'd like people to quash?
BM: [Laughs] The Jersey Shore. It's not who we, I swear!
EH: I know you have a rather rigorous training regimen, but what's your favorite food to indulge in on a cheat day?
BM: Pizza. I'm a New Jerseyan at heart and pizza is my go-to every day of the week. If I could, I would eat it every day for every meal, hot, cold, doesn't matter.
EH: How many tattoos do you have and which is the most important?
BM: I have a half sleeve on one of my arms and a half sleeve on the other. Some on my back and on my chest. The most meaningful is the one on my arm for my brother that passed away. He was sixteen and took his own life, so I got a tattoo in memory of him when I was 18 that says "ABNF" — A Brother Never Forgotten.
Watch "LIVE LAUGH LOVE" now.
Images courtesy of Giuliano Bekor/CPi Syndication.