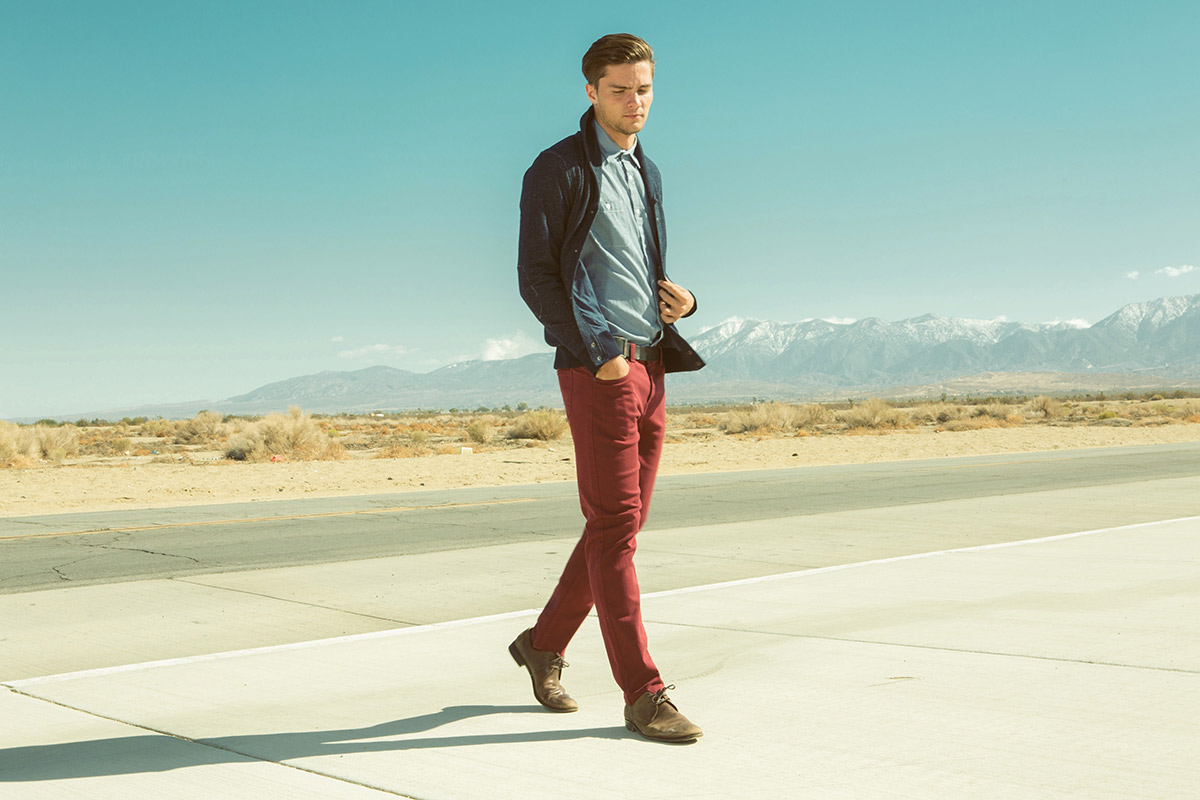 Twenty Jeans, Denim for the People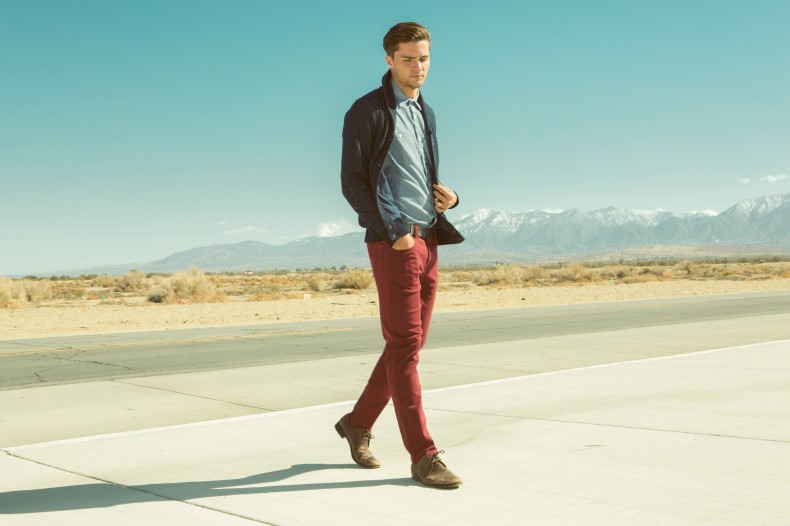 The first thing that you talk about when you call the duo behind the Los Angeles-based denim start-up, Twenty Jeans, on the phone is how you are dressed.
"Are you wearing denim right now?" asks the company's President Mark Lynn. Because it happens to be a day in the mortal realm, I answer that "yes, yes I am wearing jeans," but of course, he already knows that. "Denim has become the new uniform of the people," Lynn acknowledges, happy with my response. "Everybody from Steve Jobs to Jay-Z wears denim almost everyday of their lives." Corey Epstein—Lynn's co-founder and the company's CEO—re-affirms, "It is the staple of the modern wardrobe."
With jeans over their legs and this thought on their minds, a little over a year before this, the childhood-friends turned business-partners launched Twenty Jeans out of Epstein's bedroom with the aim to offer men well made denim—and here's the kicker—at an affordable price. To be exact, $25-$30 per pair. The two realized this price point was available by cutting out the middleman: producing the jeans themselves, selling directly to the consumer online, and avoiding any need for behind-the-scenes mark-ups or retail resentment.
"There's nothing wrong with spending a lot of money for something that costs a lot of money," explains Lynn, "but there is something intrinsically upsetting about buying something that costs ten times or eight times mark up." The 29-year-old entrepreneur credits this insight to when he first realized that the cost of production for the designer pairs he'd always worn was substantially less than the $250.00 (and plus) he was spending each time.
"What brand are you wearing right now?" He asks me. Slightly embarrassed, I tell him.
"So those probably cost $30 to make. The other $170 goes up into their marketing budget so that Helmut Lang can reinforce the message that their product is superior to other people's people products, or at least different," Lynn says. "And there isn't anything wrong with that, but there's also a new market for people that want to rock the exact same quality product in a super friendly online experience for a fraction of the cost."
And judging from Twenty Jeans' past year alone—with over 50,000 pairs of denim sold and the expansion into men's shirts, accessories and outerwear—along with the popularity of similarly-modeled sunglass brand Warby Parker, it's clear the market is hungry.
"What sells Twenty Jeans is the delta between the quality of what you're getting and the price you're paying. That's such an overriding value to people," says Lynn. "Relative to the style and comfort and longevity of the product, people are just drawn to it."
As drawn to Twenty Jeans as I am, the New Yorker in me—always looking for a deal and then immediately suspicious to any that come up—can not still entirely get behind the idea of a company not taking in money for profit's sake. Fortunately as Epstein explains, it comes down to the people.
"The principle difference here is that we sell directly to our customers," says the 28-year-old former magazine editor and digital consultant. "Even when a Levi's or a 7 is selling at their own stores they can't undercut their primary customers—which are those department stores that carry them. By being direct, we're able to cut out that portion of the mark-up."
It doesn't stop just there; the brand lives, essentially, with its customers in mind. Whether it's keeping their products well constructed—as product designer Anh Vu describes their process, "we pay a lot of attention to finishing and stitching because we know guys care about the details"—engineering new types of fabric, testing until mastering the art of denim washing (coming soon!) or even just responding to an order inquiry on Facebook, Twenty Jeans' mission is simple: to give guys great jeans in a great, easy way.
When asked about the future of Twenty Jeans—and in particular, a move offline—Epstein says, "Despite not having a physical space, the sheer number of customers we get to interact with right now is really great data to build a great brand from. Definitely in the future our model lends itself to doing select retail, but right now we're laser focused on building a great e-commerce channel for our customers."  One trip to the their website, and this is undeniable.
Images courtesy of Twenty Jeans.