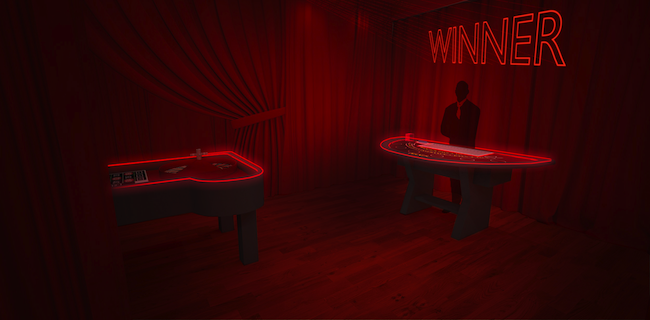 Desi Santiago's New Casino at W New York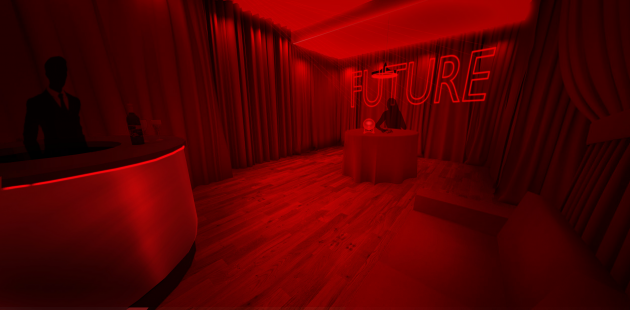 Why stay at a traditional, boring hotel when you could instead be at a hotel slash home to a pop-up casino art installation by a world-renowned artist? The W, not wanting you to waste time contemplating such frivolity, turned to visual and performance artist Desi Santiago to curate CASINO DIABOLIQUE: an interactive casino experience that features wardrobe curated by Hood By Air along with a variety of prizes (including a trip to the soon-to-open W Verbier!).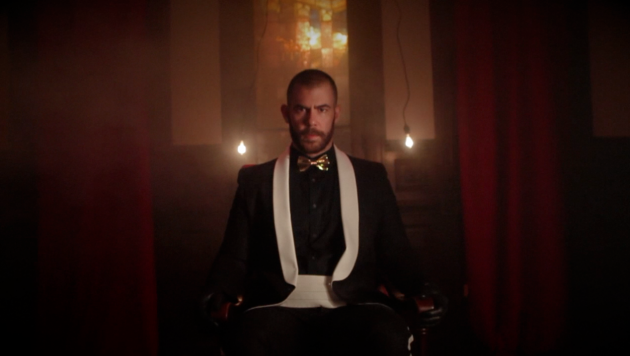 From November 15th to 17th (8-10PM) at the W New York, CASINO DIABOLIQUE will usher guests into an alternate reality. The experience begins at check-in, where attendees will be given casino chips with instructions on how to play the many festivities of the night. They are then whisked up to the Extreme WOW suites (W brand's version of the Presidential Suite) where their fate awaits them through a series of games including The Zodiac Wheel, The Pendulum, Black Jack, and a Tarot card reader.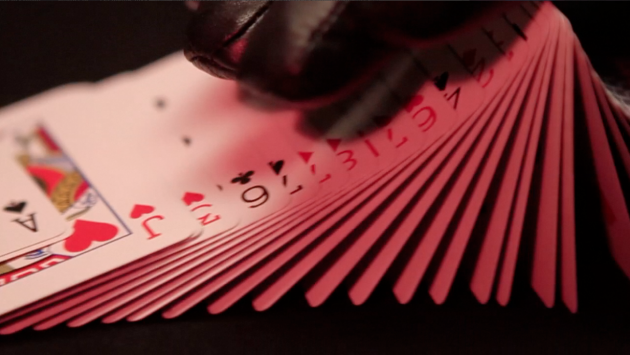 Not too shabby Not shabby at all. Even better, no one leaves empty handed. Prizes provided by W Hotels include room stays, room upgrades, Bliss Spa treatments, complimentary cocktails and a stay at the highly anticipated W Verbier, due to open in December of this year.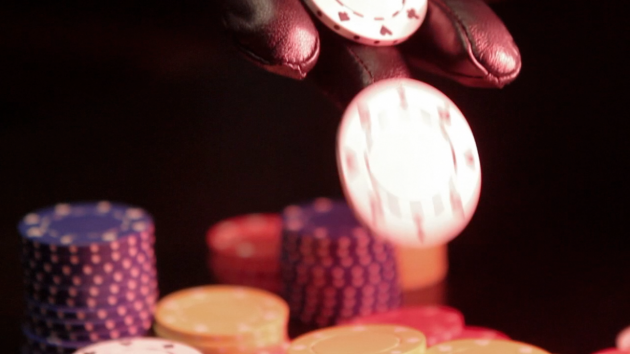 We sat down with Desi to rattle off some of our burning questions:
Essential Homme: Experiences are difficult to describe in words because they are a moment in time that can often be hard to capature, but if you absolutely had to, how would you describe this to a friend over a drink?
Desi Santiago: It's a dark, upbeat art installation within the guise of a casino. Very mysterious, very seductive, multi-scensory experience; all-encompoassing. It's all about chance. Taking the New York experience as a metpahor and encapsulating it into the spirit of a casino.
EH: How did you begin the process of figuring this all out. Was it like a puzzle with all the pieces laid out, or did you have a beginning and work your way through to the end?
DS: [Getting started] I'll have the nuts of what it's supposed to be in my head. The first thing after the seed — the thought — is the space. The space always depicts the layout. So I went to the W, got a tour, and I saw these suites with two terraces, and the whole thing felt to me like a casino in the sky. From there, I started filling it in with what I thought it should feel like and look like. I referenced Black Lodge; referenced The Shining. Lots of reds and blacks. And I took this as an opportunity to collaborate with others including Hood by Air (wardrobes), Tomas Delucia of The Sense Society (custom scents), Azari & III (original soundtrack) and Seva Granik (dramatic lighting).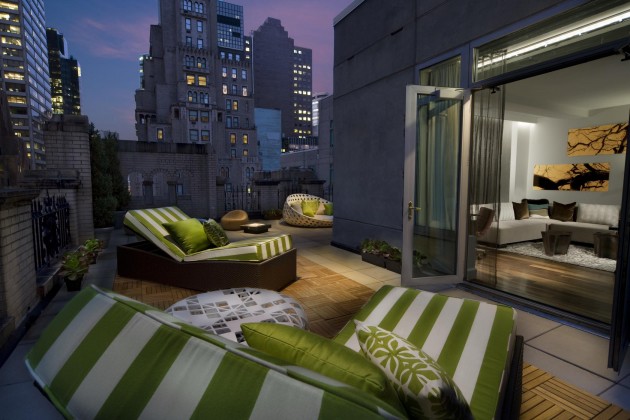 EH: How did the collab with the W hotel come about?
DS: I was approached originally by W — they were looking for some interesting experiences [and had] created a space within the hotel for artists coming up with ideas — so I was basically given the hotel space as a canvas. And I always wanted to do the casino, so this just seemed like the perfect spot.
EH: Looking specifically at the last 20 years, so let's say from 1993 to now, how — if at all — has the definition of a performance artist or performance art piece changed?
DS: Wow. That's a big question.
EH: We never said this was going to be cakewalk.
DS: It's funny, now this whole performance thing… Back then it was so much more singular. It dealt so much more with the body, and the body as the vehicle; as the medium. My flesh was what I manipulated. Over time, you [had n, I feel like it became so much more about pop culture and art fusing, like Marina and Gaga and all these people that are making performance for the masses. I think twenty years ago, you had to search out for you tribe more and speak to that community and now everyone is aware of everything as it's happening simultaneously, and in some ways that's a little let down by performance, somewhat dissipated; watered down, because a lot of people have the same references now whereas before there was much more indivualization.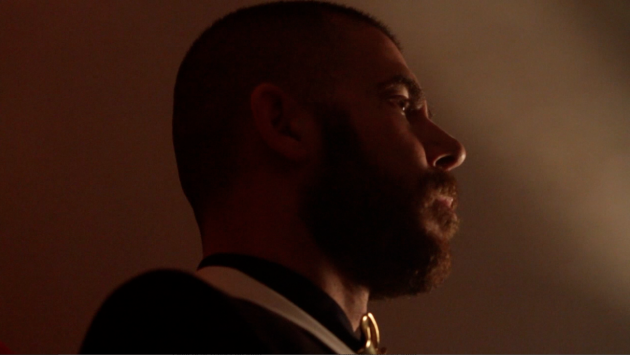 EH: Ceremonial, relational: what's the root of your — can we say fascination — with a shared experience?
DS: It all stems from my chilhood. We were raised above [the bar my parents owned], and [they] were always playing host in that space. Then eventually moving to New York, and working in nightlife for many years — the whole club kid thing — it was always about the idea of this shared experience and the idea of the party. [Every] evening had this whole arc that began, then got crazier and crazier, and then sort-of deteriorated and disappeard. It's very ephemoral. I've always been interested in creating that. I love creating a pocket, a bubble, somewhere in the world, where people can go and lose inhibitions and get inspired and become something else. But also feel safe and develop a camaraderie with everyone. As far as collaboration, it enriches my personal work, and there's certain aspects of the people you work with that you bring into your own vocabulary, into the way you move within the world, and so my work is often composites of the people that have inspired me.
EH: Katie Grand described you as having a "gentle manner" though I am sure you're often in high-stress situations, how do you maintain this?
DS: I think, honestly, I create drama in the work, and I don't think I need to express it outside of those experiences. I've had a lot of death in my life, my brother and several muses and friends, and every time those things happen, it's a slap, a wake-up, to get over petty shit you're dealing with 'cause it's not a big deal. I've always been very aware of how I wanted to present myself to the world and how I wanted to move through the world and what I wanted to leave behind. So I try to leave behind a nice trail and use the darkness in my work as a release.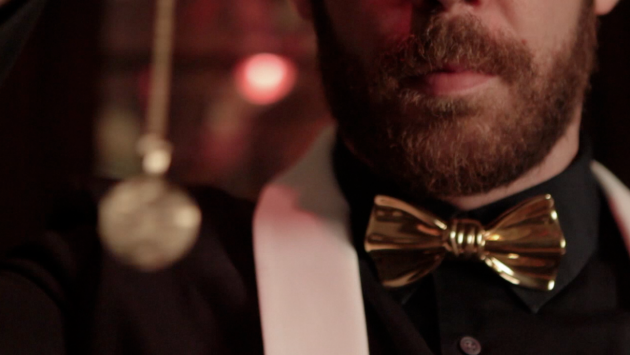 EH:  You've met, worked with, and befriended some of the biggest legends: Michael Jackson, Madonna, Marc Jacobs, just to name a few. What's the greatest piece of advice or inspiration one of them has given to you?
DS: I worked on Michael Jackson's "This Is It" tour, and got to spend time with Michael five days before he passed during fittings in LA. He was just such a kind being, no ego, very gentle nature. I don't get starstruck by anybody, but he's just such a transcendent being that I couldn't help but think, 'Wow, I'm actually meeting this creature, how amazing.' We all held hands in a circle and he told us that we were all here to create together and we're all here to make our dreams happen and this is how we have to be in the world. And I felt kindered with him. It was amazing.
EH: You're big on shared experiences, in light of Halloween just passing (that it seems to keep carrying on), say you had the magical power to give every attendee the same experience, what would you want them to walk away collective feeling?
DS: Ecstasy.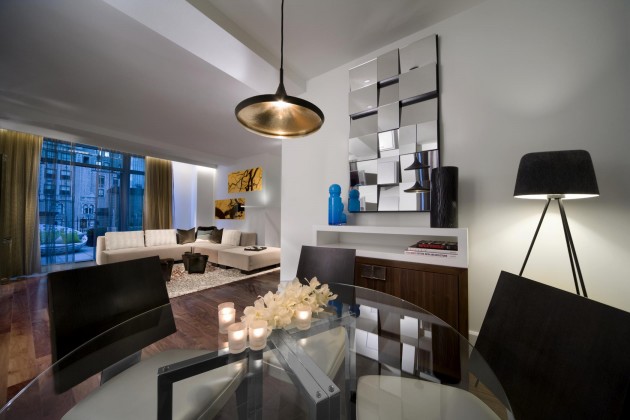 You want more information about CASINO DIABOLIQUE? Makes sense. Get that here: www.wnewyork.com/wcasino.