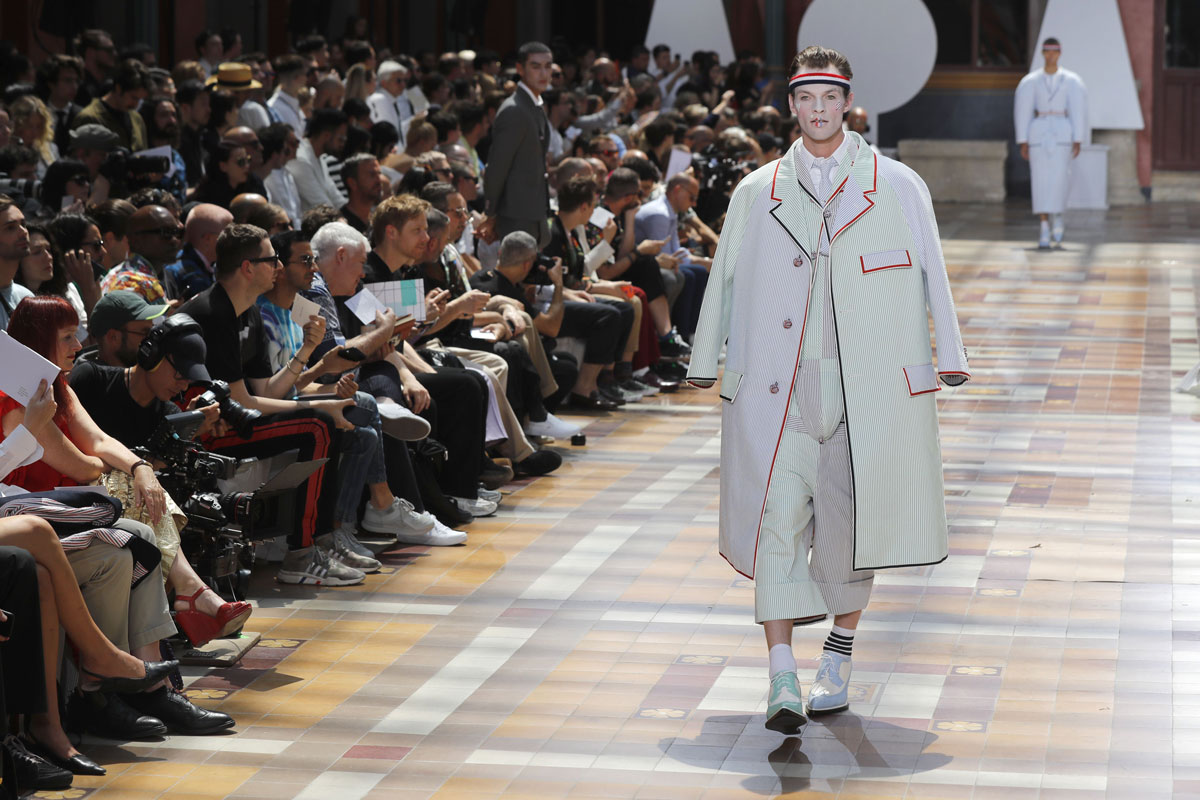 Thom Browne is the Latest to Go Co-Ed
After Versace made a similar announcement last month, Thom Browne is the latest designer to merge his women's and men's collections into one show.  The American designer will present his first co-ed collection for Fall 2020 in Paris on March 1.
"There's been a couple of seasons that I've been talking about my collections being connected, and I think it's time to put that into actual practice," Browne told WWD.
While other brands like Gucci and Salvatore Ferragamo are reviving their men's shows, more designers are getting adjusted to fewer shows. Versace announced it will only present two collections a year (similar to Alexander Wang), so the traditional fashion week model continues to evolve for the new decade. And since most Thom Browne shows are more like performance art, I'm sure that bringing his men's and women's collections together is only gonna make a stronger spectacle.